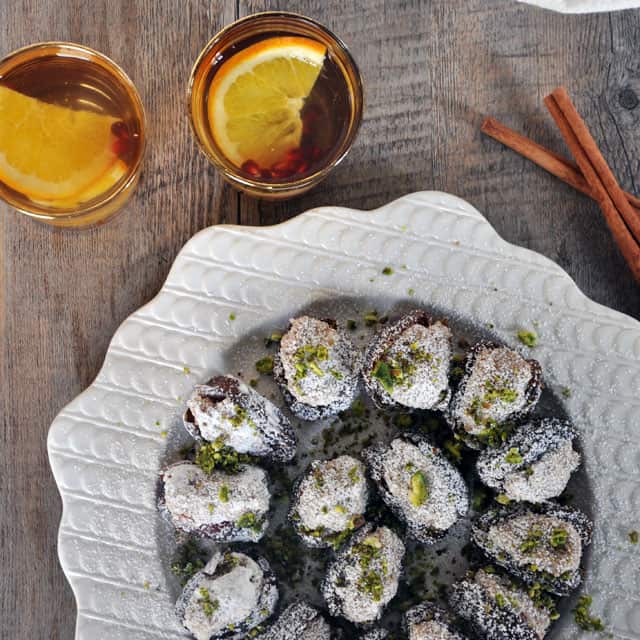 I don't know about you, but I feel like with each passing year, the seasons fly by faster than they did the previous year. I hardly blinked and summer was over. Then the fall figs were all gone from the market. And then, suddenly, I was pulling out my thick wool sweaters and getting ready for yet another holiday party. The last few weeks leading up to the holidays, especially, always feel like a blur. Parties and dresses, cookies and wrapping paper, work and more work, wine and more wine. I love this blur, but I always want it to last just a little bit longer. When it's all over, I think we all feel like deflated balloons (for more reasons than one).
Lisa recently posted a really beautiful reminder that she called 'Make Sundays Count.' As much as I love Sunday, I also hate Sunday. It's the day before Monday, after all, and who really looks forward to Monday? Thing is, Sunday is HALF of your weekend, meaning you should live it up on Sunday just as much as you do on Saturday and Friday night. But here's what I've been thinking about — how do you look forward to the day you go back to your routine after the holidays?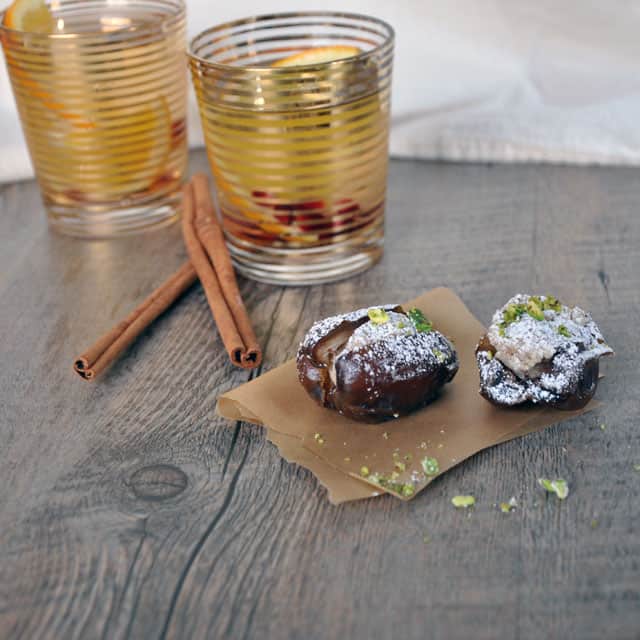 If you're like me, your holidays will probably look a little something like this: eat too many sweets, drink a few too many cocktails, spend a ridiculously awesome amount of time with your friends and family, maybe go somewhere, revert back to childhood (even just a little bit), and come home to a chilly house and an empty refrigerator, knowing that it'll be a whole other year before you get to do this again. I've started to pull together a list of things I'm looking forward to in 2012, and would love it if you shared yours!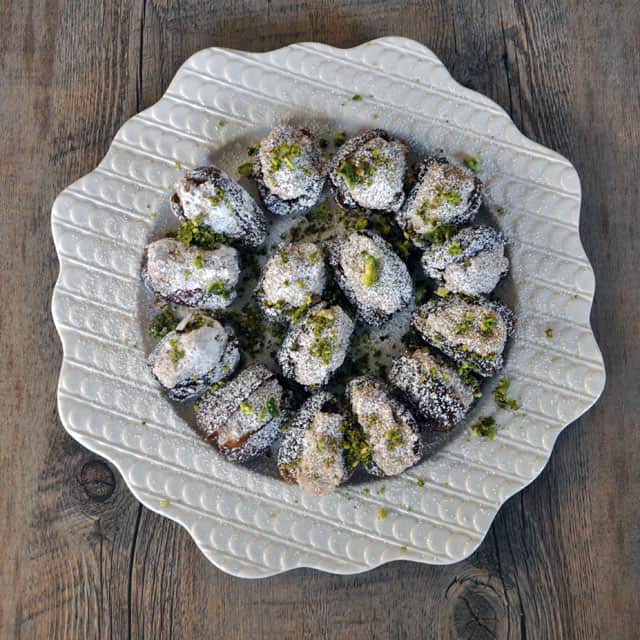 While we're sharing lists and all, I suggest you add these Almond and Rosewater- Stuffed Dates to your 'to-make' list. The recipe comes from Nigel Slater and is super simple, yet absolutely stunning. We served these at our annual holiday party and people went bonkers for them. Everyone wanted to know what they were (you can't really tell just by looking at them), then they wanted to know if they were sweet or savory, and when they bit in, they were fascinated by that unidentified flavor (rosewater!). In any case, if you don't have rosewater on hand, I'm sure these would be just as delicious, though you can play around with flavors (try orange water, or maybe even a little vanilla?)
Things to Look forward to in 2012
1. Alt Summit in Salt Lake City. I'm really excited to meet and hang out with fellow bloggers at this conference.
2. Planning a 'big' trip somewhere. Our last 'big' trip was to Colombia and I'm ready for another. Where should we go? New Zealand? Bali? Thailand? Morocco? Turkey? Denmark? Sweden?
3. Planning a 'small' trip. We're attending a lot of weddings this year that will take us all around the country (and maybe even possibly to ITALY..eek!!!) but I'd like to sneak away with Matt on one or two nice long weekend getaways Stateside. Where shall we go?
4. Creating the February Pairings Box. It's gonna be a really fun one (with a really sweet, Valentine's Day appropriate, surprise).
5. Meeting my friend's new baby when she comes to visit with her husband.
6. Trying my hand at a few crafty projects, thanks to inspiration from places around the web like Pinterest, Oh Happy Day!, SF Girl by Bay, Design Love Fest, and Camille Styles.
7. Getting a rad new haircut. Urgh, my split ends need it.
8. Officially turning our guest bedroom into an 'office.' Err….stockroom for Pairings Box supplies.
9. Hanging out with my extended family, that's visiting us from Russia.
10. Transitioning from my Android BACK to an iPhone. Hello, new Kate Spade iPhone case.
So, tell me, what are you looking forward to in 2012? Let's get excited for life AFTER the holidays, too. xo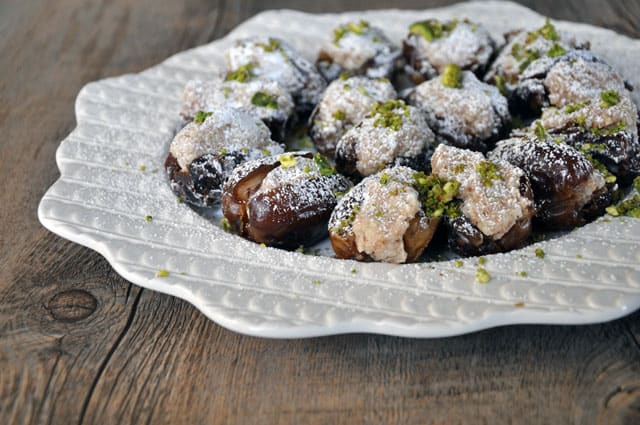 Dates Stuffed with Rosewater-Almond Paste
adapted from Nigel Slater
16-20 Medjool dates
3 1/2 ounces of almonds (not salted or roasted)
3 1/2 ounces of powdered sugar + more for dusting
rosewater
handful of pistachios, roughly chopped or roughly ground in a food processor
1. Cut a long slit along the length of each date and pick out and discard the stone.
2. Combine the powdered sugar and almonds in a food processor. Add about a teaspoon of rosewater and process until the almonds are finely ground and the mixture begins to form a paste. Add more rosewater (a teaspoon at a time, as needed) and continue to process the mixture until it forms a paste. Be careful to not add too much rosewater all at once as it will make the dough too sticky.
3. Fill each date with almond paste (it should bulge over the top of the slit).
4. Place the filled dates on a platter and dust with powdered sugar. Finish with a sprinkling of ground pistachios and serve.*
We served these as nibbles alongside this super tasty Spiced White Wine Sangria.
Musical Pairings: Spoon – Kill The Moonlight + Dates Stuffed with Rosewater-Almond Paste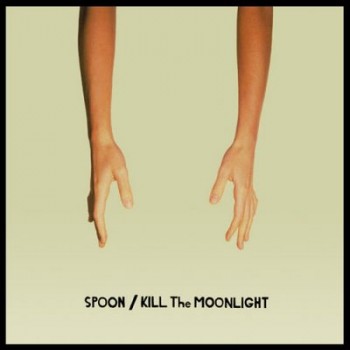 Get more on the turntable.