Crab season in Northern California is in full swing and if you like crab, you know this time is sacred. I remember a few years ago, Matt and I drove to Half Moon Bay and walked right up to a fisherman's boat and picked out two giant crabs to take with us. Right around the corner, a restaurant was offering to clean, steam and crack crabs for only a few bucks. Heck, lemons and cocktail sauce were included. We gave our crabs up, only to have them returned to us in perfect, edible form. I ate so much crab that day, I couldn't eat protein for three days straight. The first fifteen minutes were heaven, I remember. It was so delicious, I didn't realize how full I had gotten and kept on eating.
About a week ago, we saw fresh Dungeness crab on sale at our local market (not to mention, one of our favorite beers) and we thought we'd make a night of it: cracking crab and dipping it into butter and homemade cocktail sauce, sipping beers, listening to music. If you read our site, you might wonder if we do indeed listen to music with every meal. You might think we just say that because we think it's cool. I mean, it's true, we think it's cool to eat and listen to music, but the thing is–it's actually our life. And it's pretty great. I'd recommend it.
Anyways, one night, we were in the market and saw these crabs on sale and I whipped out my iPhone and picked the first recipe that came up in a Google search for 'crab pasta.' It sounded simple and delicious. We got all of our ingredients: crab, lemon, basil, tomatoes (we skipped the pasta and decided to make our own). We came home and popped open a bottle of wine and took to carefully picking all of the meat out of our steamed crabs. At this time of year, it's easier and MUCH cheaper to do it yourself than to buy lump crab meat, but if you don't have access to fresh crab, by all means, get the lump crab meat. It's less messy. And you won't squirt crab juices all over yourself. But if you do decide to get the meat out yourself, I recommend using a whole crab — you can use any extra meat the next morning for breakfast (crab omelet, crab benedict…)
I loosely read Alice's (of Savory Sweet Life) recipe before throwing everything into a skillet. The pasta was exactly what we had hoped for: delicate angel hair fragranced with garlic and basil, summery-y pieces of tomatoes, and the most decadent, tender pieces of crab. We sprinkled some Parmesan cheese on top, too, and sopped up extra juices with bread.
After we ate, I started clicking around Alice's site, which I had seen before, but hadn't made a regular read and I came upon a post shortly after Christmas where she thanked readers for their support after tragically losing her father. Reading her honest, heart-broken post, I thought about how excruciating it is to lose someone, suddenly. I was at first surprised by the fact that she chose to so openly share her grief with the Internet. But then I thought to myself: grief needs company. And even though the Internet isn't the same as a book club or knitting circle, it's become a sort of extended comfort zone for many of us, especially bloggers, who have managed to create a powerful net for each other. My heart goes out to Alice at this difficult time for her and her family. In hard times, sometimes you need pasta, and sometimes a good cry, and sometimes kind words from a stranger.
Crab Pasta
adapted from Savory Sweet Life
*serves 2-3
spaghetti or angel hair pasta (store-bought or homemade)
olive oil
4 cloves of garlic, minced
1/2 cup of basil leaves, chopped
few handfuls of cherry tomatoes, sliced in half
1 lemon
cooked crab meat from one Dungeness crab
salt and pepper, to taste
1. Cook the pasta according to pasta instructions (or boil fresh pasta for a few minutes). Drain and set aside.
2. Heat a few tablespoons of olive oil in a large, non-stick skillet over medium heat. Add the garlic and saute until you can smell it. Next, add the basil leaves and tomatoes, sauteing for a few minutes to let the flavors meld.
3. Toss the cooked pasta into the skillet, coating it with the oil. Toss in the crab meat, season with salt and pepper and stir, cooking for about a minute (long enough to warm up the crab).
4. Transfer the pasta to a serving bowl. Squeeze a bit of lemon juice on top, sprinkle with Parmesan cheese and season with additional salt and pepper, to taste.
Musical Pairings: James Vincent McMorrow – Early in the Morning + Crab Pasta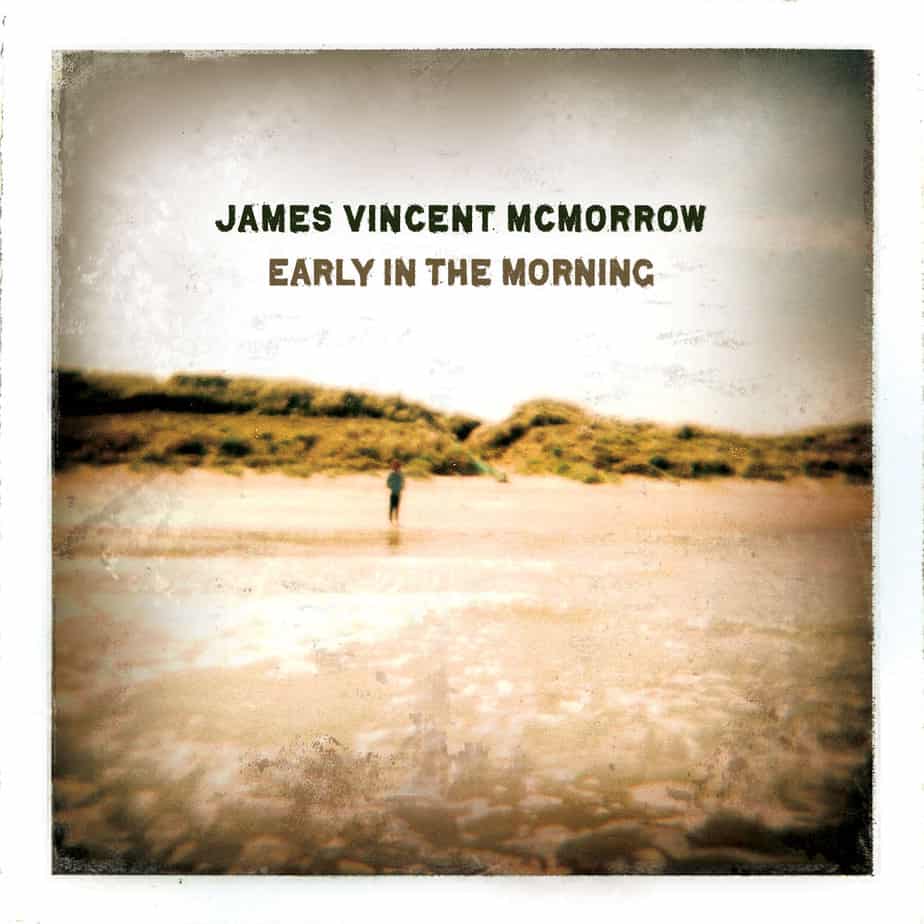 Head to the Turntable for the wintery, inspired pairing.