When it comes to making candy, I'm typically a disaster. Case in point: my most recent attempt to make homemade marshmallows. I read and read about how delightfully easy they are to make, and how incomparable they are to store-bought, but after trying my hand at them myself, I simply failed. Overpowered by marshmallow fluff in a kitchen mess. Enter: toffee. My re-introduction to candy.
I made this toffee a few weeks ago as an experiment. I gathered up all of the nuts in my house (almonds and hazelnuts), as well as the dark chocolate in my cabinet, and realized that I had all of the ingredients for a recipe from my Tartine cookbook.
I made a few tweaks–adding in shelled, toasted hazelnuts, and leaving the nuts chopped a bit rougher than the original recipe called for. Looking back, I may have even sprinkled the top of the toffee with some sea salt for a nice unexpected touch. This toffee has been acquainted with several of my friends over the course of several dinner parties, and it's still going strong. Next stop: Ohio.
The great thing about making nibbles like toffee is that they last–for several weeks in an airtight container. More, it's fun to make–albeit, somewhat messy. I'm sure some/many of you are already far along in your holiday baking, but if you need more inspiration, check out the holiday baking inspiration guide that I pulled together for you. And if you need to get your hands into a project to let off steam from work, channel your energies towards making something nice for someone, or just because you're feeling a sugar kick–give this toffee a try.
Chocolate, Almond and Hazelnut Toffee
*adapted from the Tartine cookbook
2 cups of mixed almonds and hazelnuts
1 3/4 cup of sugar
3 tablespoons of water
1/2 cup (1 stick) of butter
1 teaspoon of blackstrap molasses
1/4 teaspoon of sea salt
1 teaspoon of vanilla extract
1/4 teaspoon of baking soda
5 ounces of dark chocolate, chopped roughly
1. Preheat the oven to 325 degrees F and spread the nuts on a large baking sheet.
2. Toast the nuts for about 10 minutes, until golden.
3. Once they're cool enough to touch, use a kitchen towel to rub off the skins of the hazelnuts, then chop all of the nuts roughly and set aside.
4. Line a 13 by 18 inch baking sheet with parchment paper and spread 3/4 of the nuts on the bottom.
5. Now make the butter toffee–make sure to measure out all of your ingredients ahead and have a candy thermometer at hand. In a medium pot, combine the sugar, butter, water, molasses and salt, cooking it over medium heat and occasionally stirring until the thermometer registers 295 degrees F (roughly 7 minutes).
6. Remove from the heat and stir in the vanilla, then the baking soda (the mixture will bubble, so be careful). Mix well.
7. Pour the liquid toffee over the nuts, using an oiled silicone spatula to spread evenly.
8. After a few minutes, sprinkle the chocolate evenly atop the toffee, letting it melt. Use a spatula to spread it more evenly after a few minutes. Next, sprinkle the leftover nuts on top and let the toffee cool until hard.
9. Once hard, break the toffee up into pieces. Keep in an airtight container for up to a month.
Musical Pairings: MillionYoung – Sunndreamm EP + Chocolate, Almond and Hazelnut Toffee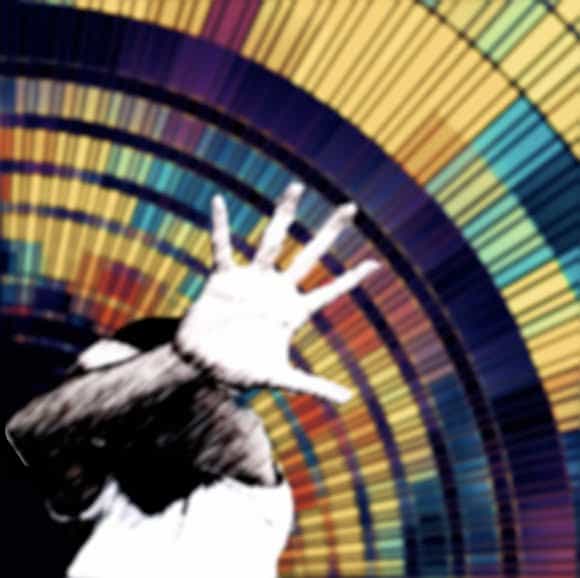 The recipe Kasey posted today on eating/sf is chocolate, almond and hazelnut toffee. And it is delicious, crisp and each bite is guaranteed to put you in your "happy place." It took will power, but we put a little aside to bring with us to Ohio because we know it'll be the most popular new Christmas snack to hit Beavercreek, Ohio (at least with my dad). So that meant I needed to look for something newly popular for today's pairing. And 'chillwave' seems to be the most popular new musical genre of Fall/Winter 2009, and so that is where I looked to seek my inspiration. Chillwave, if you haven't been following along to the genre-name-game at home, is the label that has been slapped on a huge number of artists who record reverb-drenched, shoe-gazey, bedroom recorded electro-pop (think bands like Neon Indian, Memory Tapes and Washed Out). Does it sound like it might be a fad? Maybe. Is the backlash less than 2 months away? Definitely. But that isn't to suggest there isn't a lot of talent swimming around with that label attached to it. Take, for example, Coral Springs, Florida's Mike Diaz who releases music under the moniker MillionYoung. Diaz just released a free EP titled SunnDreamm that is as ethereal, sun-drenched and feel-good as the title would suggest. Head to Musical Pairings to read the rest of the review. –Matthew