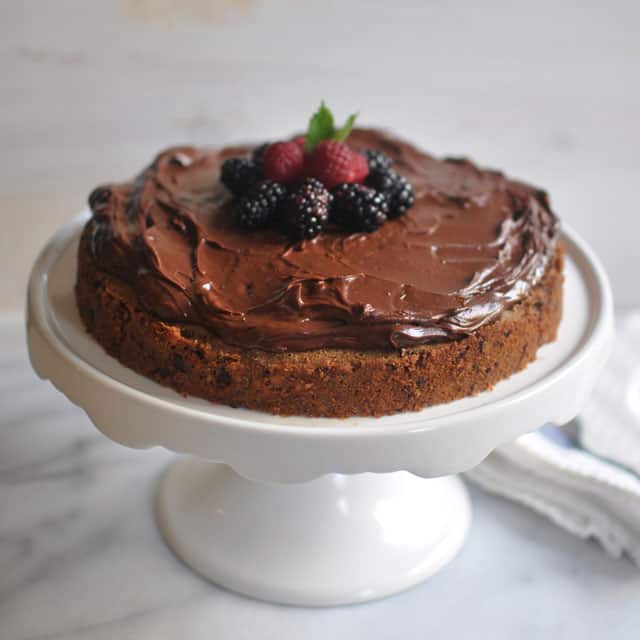 When I was turning 13, my parents asked me if I wanted to have a Bat Mitzvah or a blowout party (with a rented wooden dance floor in my backyard). The choice to me was obvious. Now, and then. I was able to rock out to Jagged Little Pill to my heart's desire, flirt with uninvited boys who crashed the event, and avoid ever having to step foot in a temple or an after-school class. I attended plenty of other people's Bar and Bat Mitzvahs but I have never felt like I missed out.
Growing up a Russian-Jewish kid in a predominately Irish-Catholic New Jersey suburb, I enjoyed the glory days of elementary school: riding a big yellow school bus, carrying an L.L Bean backpack that I marked up/ruined with a sharpie, making Christmas decorations in school before everyone got their panties in a bunch about it. I even recited the Pledge of Allegiance every single day for years and years and years. I never wondered what it actually meant. Foggy-eyed, we all half-heartedly held our hands over our hearts as we mumbled the words in homeroom. We trusted everyone: our teachers, our parents, our friends' parents, our politicians, our bus drivers, our doctors, our dentists.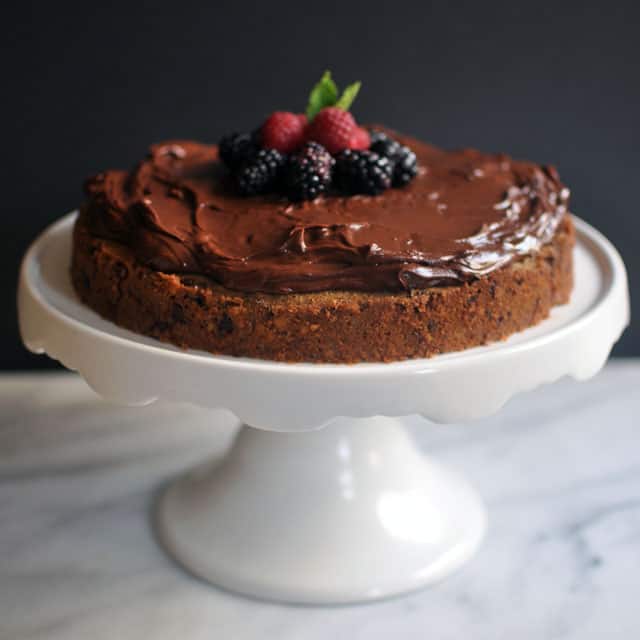 Back then, birthdays meant ice cream cake. Preferably, from Baskin-Robbins. Ideally, enjoyed alongside your closest friends/enemies at the nearest bowling alley. I stopped getting ice cream cakes for birthdays. Over the years, I moved on to more 'mature' desserts, like pizzookies and rum & Cokes (not together, mind you). I am not sure what it is about growing older, but there are certain things I feel like must be done right, or done not at all. Birthday cake, for example.
I don't trust anyone with the task of making my birthday cake. It's nothing personal. It's just that I know what I like, how I like it. Most years, I like chocolate. Anything nutty. Potentially with frosting (but not the sugary, white fluff). I like berries and chocolate. And I especially like something with a real bite (no Devil's Food Cake for me, please). I rarely eat birthday cake for this very reason. But on my birthday, cake is the most important part of the equation. And starting on January 20th, I realized, I will be making three birthday cakes every year, and one of those cake eaters will probably be a little girl who may or may not agree with mom's tastes.
So, in celebration of all things that demand cake, I bring you this beauty I have been itching to make since the day Nigel Slater's Ripe arrived at my door. I do not regret it for a second.
I can hardly believe it, but in just a few days, Matt and I will be on a plane to Japan! Naturally, cake feels appropriate.
More cake inspiration in the form of Banana Cake with Nutella and Cream Cheese Frosting.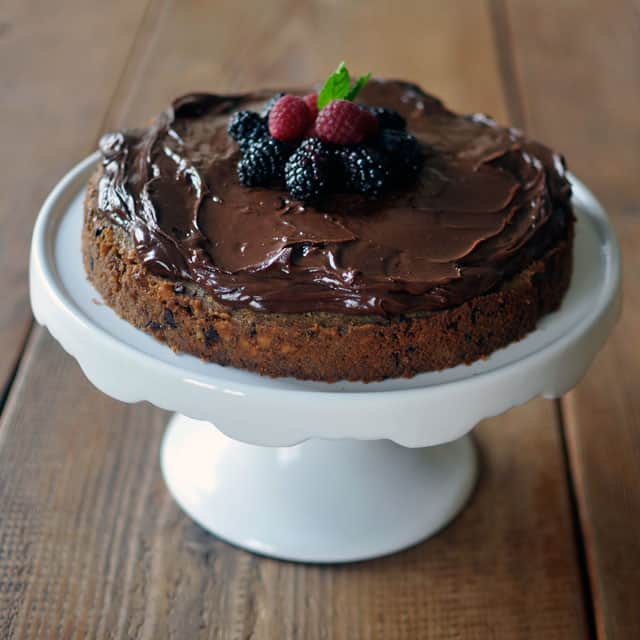 Chocolate Chip Hazelnut Cake
with Chocolate Cinnamon Buttercream
adapted from Nigel Slater's Ripe
For the cake:
1 cup, plus 2 tablespoons of butter, cubed
1 1/4 cup of brown sugar
1/2 cup of raw hazelnuts
4 ounces of dark chocolate
4 large eggs
1 cup of whole wheat pastry flour (or all-purpose)
1/2 teaspoon of ground cinnamon
4 teaspoons of espresso
For the cinnamon buttercream:
8 ounces of dark chocolate
1/2 cup of buter
1/4 teaspoon of ground cinnamon
1. Preheat the oven to 350 degrees F. Generously butter an 8″ round, non-stick cake pan.
2. Combine the butter and sugar in the bowl of an electric mixer and beat until smooth and fluffy (use a silicone spatula to scrape down the sides of the bowl, if needed).
2. Spread the hazelnuts on a baking sheet and toast briefly in the oven (until the skins start to crack a bit). Transfer nuts to a clean dish towel and rub them together to remove most of the skins.
3. Add the toasted nuts to a food processor and grind until the mixture resembles coarse meal.
4. Finely chop the chocolate and set aside.
5. Add the eggs to a small bowl and whisk gently, then slowly add them to the sugar mixture, beating to incorporate.
6. Add half of the ground nuts and flour to the bowl and beat at low speed for 30 seconds or so. Add the rest of the nuts and flour, along with the chocolate and cinnamon, and beat to combine. Next, add the espresso and beat briefly (until just incorporated).
7. Transfer the batter to the prepared cake pan, smooth the top and bake for about forty minutes (check after thirty-five minutes, and cover the cake with foil if it's browning too quickly). The cake is done when a toothpick inserted into the center is clean.
8. Allow the cake to cool briefly in the pan before turning it out onto a serving platter.
9. While the cake cools, prepare the buttercream by adding the chocolate to a small bowl placed over a pot of water. Bring to a boil, and allow the chocolate to melt.
10. Carefully remove the bowl from the pot. Stir in the butter and cinnamon, until smooth.
11. If you're in a hurry, you can stick the buttercream in the fridge for about 15 minutes before frosting the cake. Otherwise, allow it to cool and thicken on the countertop.
12. Frost the cake and decorate with berries, nuts, dried, edible flowers…Whatever you like! I threw on a few berries and mint leaves.
Musical Pairings: Mikal Cronin – MCII + Chocolate Chip Hazelnut Cake with Chocolate Cinnamon Buttercream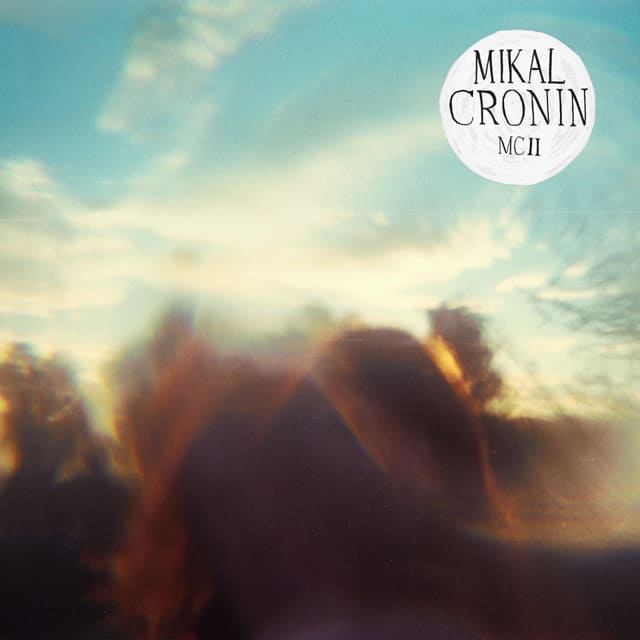 More on the Turntable.