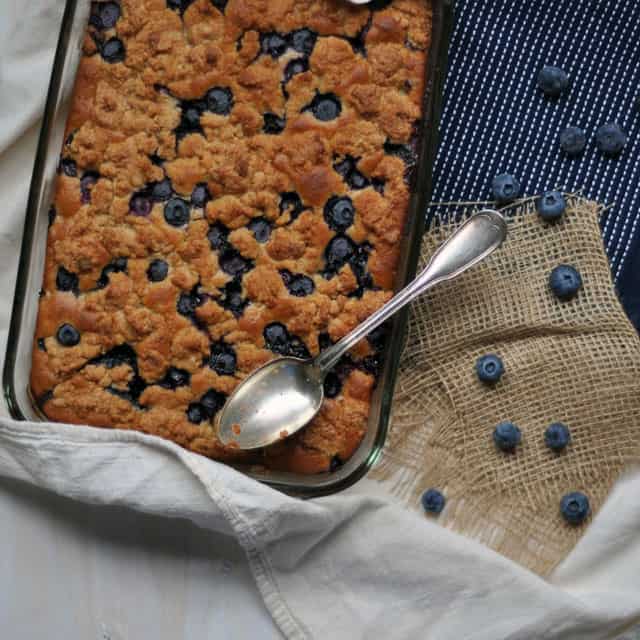 I'm writing to you from a black hole. A brief breath of fresh air in the midst of one of the busiest, most chaotic weeks of work. The reason? It's called a conference. Have you ever been involved in prepping for a conference? Let me tell you what it feels like: like you will never rise above the water. Being a writer, my work doesn't usually feel like a never-ending fire (sure, some writer's block and deadlines can loom, but in general, I'm pretty good at keeping pace). Anyhow, I've learned over the years that when you're working seemingly round the clock, it's good to remember that a few things are important: sleep, food, and a few mental breaks here and there.
Given that this is my space for breathing, I figured I'd make a stop to say hello, and to share a recipe that is as fleeting as this month. It's another one of the dishes I prepared for a brunch a few weeks ago and it comes from one of my favorite baking books. I might sound like a broken record (hehe) when I say that Kim Boyce's Good to the Grain is my go-to book when I want to bake something delicious. And this blueberry buckle was no exception.
I hardly made many changes to the recipe, though I did use a whole vanilla bean, some all-purpose flour in addition to whole wheat, and blueberries instead of huckleberries, as that is what I happened to have on hand. The recipe, which bakes up in a large casserole dish, is enough to serve 8-10 people and resembles a moist coffee cake in the very best way. Burst blueberries dot nearly every square inch of doughy goodness, and the crumbs that fall off the crust beg to be scooped up with your fingers. You'll probably want to eat it on the day that you bake it, but I must say that it makes a delicious snack for a picnic, on a hiking trail, or with a cup of tea the day after. Just be sure to wrap leftovers tightly in plastic wrap.
Oh, and for those who've been asking, turns out that little bean in my belly is a little girl. I can't stop wondering whether she'll have my curly black hair or Matt's green eyes. Now that I know she's a she, I'm even more eager to meet her!
See you on the flip side next week, friends!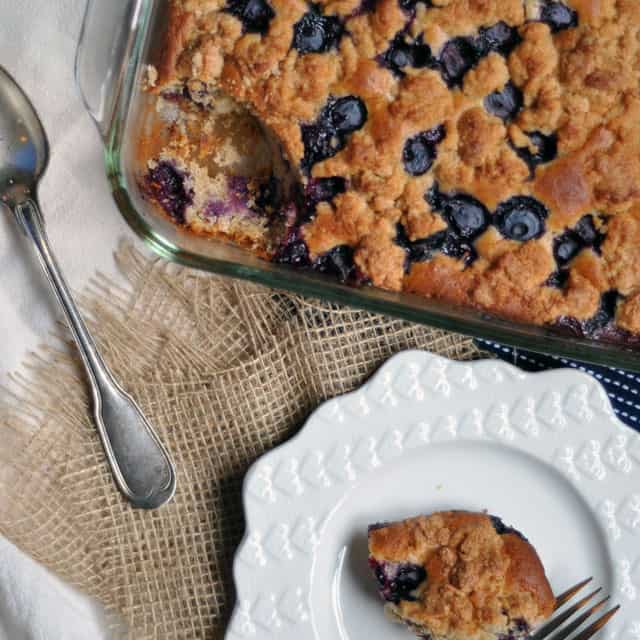 Blueberry Buckle
adapted from Good to the Grain
For the streusel topping:
1/2 cup of whole wheat pastry flour
1/2 cup of spelt flour
3 tablespoons of sugar
1 tablespoon of dark or light brown sugar
1/2 teaspoon of baking powder
1/2 teaspoon of ground cinnamon
1/4 teaspoon of kosher salt
3 tablespoons of cold, unsalted butter, diced
1 large egg, whisked
For the buckle:
1 1/4 cups of spelt flour
1 cup of all purpose or whole wheat pastry flour
1/2 cup of sugar
1 tablespoon of baking powder
1 teaspoon of ground cinnamon
1 teaspoon of kosher salt
1 stick of unsalted butter, at room temperature
3/4 cup of milk
1/3 cup of plain yogurt
4 egg yolks from 4 large eggs
1 vanilla bean, split or 2 teaspoons of vanilla extract
2 cups of blueberries
1. Preheat your oven to 350 degrees F and generously butter a 2 1/2 quart baking dish.
2. Sift together the flours, sugars, cinnamon, baking powder and salt into a large bowl. Add the diced butter and use your fingers to rub in into the mixture until has it resembles the texture of cornmeal. Use a spatula to incorporate the whisked egg into the dough. Use your hands to clump together pieces of dough to form small clumps of topping. Your clumps should be no larger than hazelnuts — some variety in size is fine. Set the topping aside.
3. Next, sift the dry ingredients for the buckle into the bowl of a stand mixer fitted with a paddle attachment. Add the butter and blend over medium speed until it is just incorporated.
4. Combine the milk, yogurt, egg yolks, vanilla extract, or seeds scraped from the vanilla bean, in a large bowl. Whisk together, then add to the dry mix in the bowl of your mixer. Mix over low speed until just combined.
5. Spread half of the batter over the bottom of your baking dish. Sprinkle with half of the berries, then add another layer of batter and top with the rest of the blueberries.
6. Evenly distribute the streusel mix over the berries.
7. Bake the buckle for about 55- 65 minutes, rotating halfway through, until it's lightly golden and a toothpick inserted into the center comes out clean.
8. Let the buckle cool in the baking dish before serving.
Musical Pairings: Turtle Giant – All Hidden Places EP + Blueberry Buckle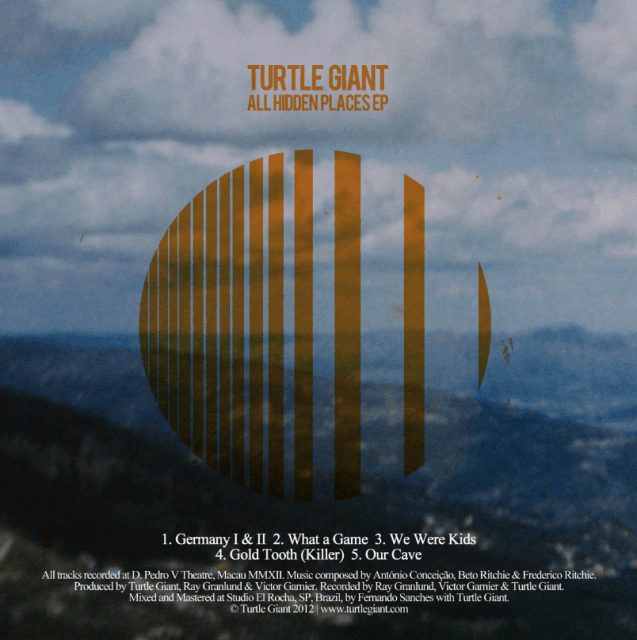 More on the Turntable.