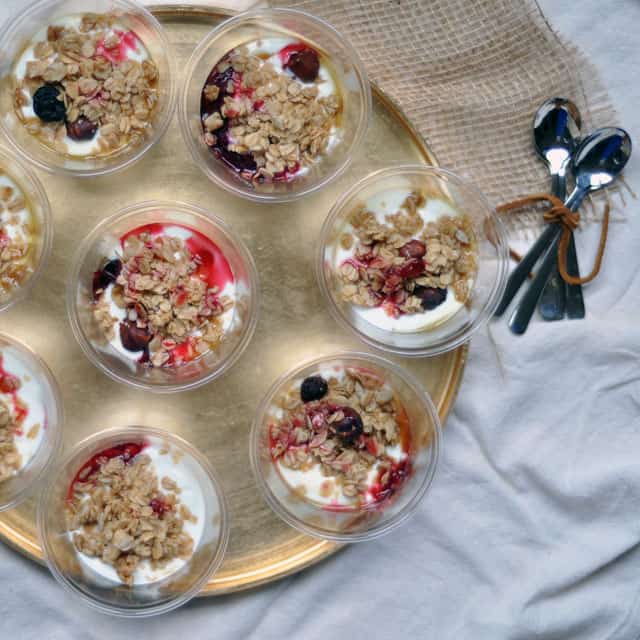 There is news and then there is NEWS. In the grand scheme of things (at least as far as this site is concerned, and the two people who run it) I'm going to share some NEWS with you that I've been happily hiding for some time. Don't be mad, I'll explain. You see, almost four months ago, Matt and I got the surprise of our lives and it had nothing to do with food or music. We found out that we're having a baby. I mean, I'm having a baby. I'm the pregnant one. But Matt is very much involved. I'm due in January and less than one week from today, we find out if the little bun in the oven is a boy or a girl (everyone around us is already making predictions).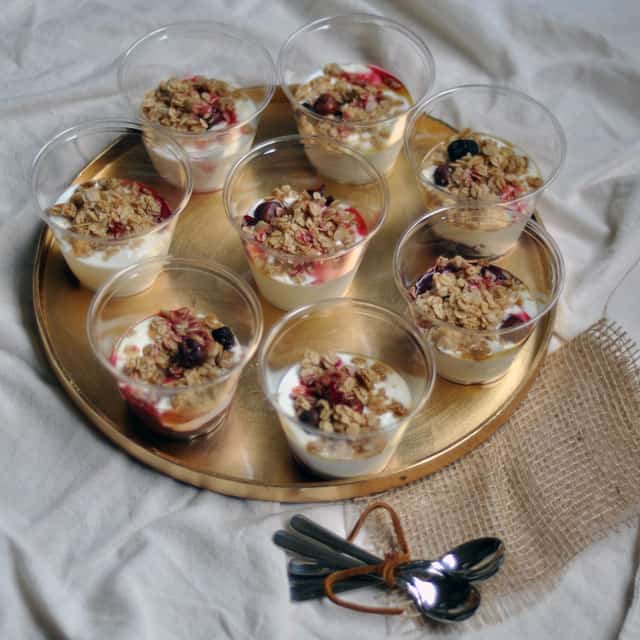 It's been pretty fun holding on to this secret for some time, especially since I'm usually not so good at keeping secrets and I can't stand surprises! At this stage, my pants are barely being held up by a rubber band, and I swear it's not from all of the gelato I ate in Sicily. The good thing is, my dresses are getting a lot more action! For those wondering, I've been feeling great. My only food cravings have been for spicy Asian noodle soups (you'll see a new recipe for one here soon) and kimchee (do you have a great recipe for making it at home?). Thankfully, no food aversions here! That vegetarian quinoa sushi we made a few weeks ago was my way of trying to overcome my intense cravings for sushi (pregnant women in the U.S. aren't advised to eat raw fish). I didn't talk much about the awesome wine I didn't drink on our trip to Sicily, though Matt can certainly share his opinions on it, if you ask.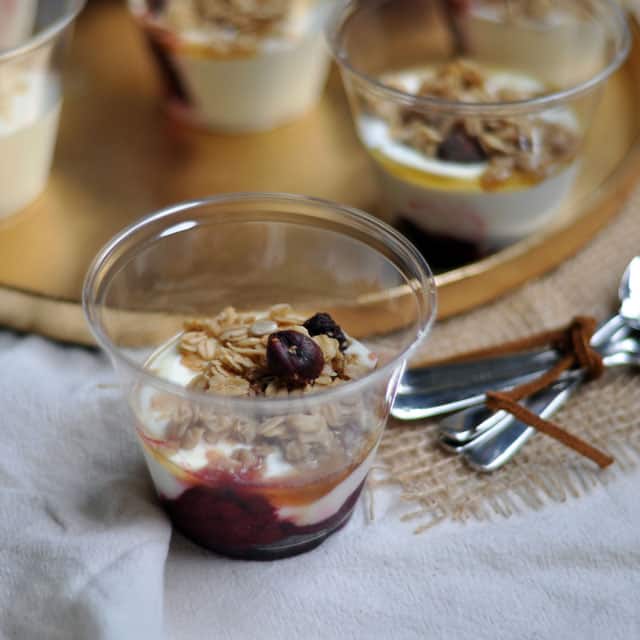 We're pretty excited for the year ahead and we thought today we'd celebrate with you, our wonderful readers.
Today's recipe is one we made for a brunch with friends last weekend; it's great for crowd, and looks impressive even though it doesn't actually take much time, provided you prepare the components the day or night before. The recipe is inspired by a beautiful brunch spread in Sunday Suppers, and the idea for doing little mini parfaits came from my friend Sara (thank you, lifesaver!). Much like I always do, I took on WAY too many cooking projects to have a relaxed morning before guests arrived but these parfaits, they really saved me. I highly recommend using the plumpest, juiciest, ripe plums you can find, and your favorite granola. My yogurt of choice here is Strauss (plain, full fat). It's slightly tart, creamy and lovely. At this point, I make granola without measurements and throw in whatever I happen to have on hand. I use these tips from my friend Megan for making the best granola. A few of my favorite granola recipes are here and here, though lately, I love making granola with hazelnuts, dried cherries, maple syrup, and a little bit of cardamom. If you're short on time, I recommend buying good granola (like Marge!).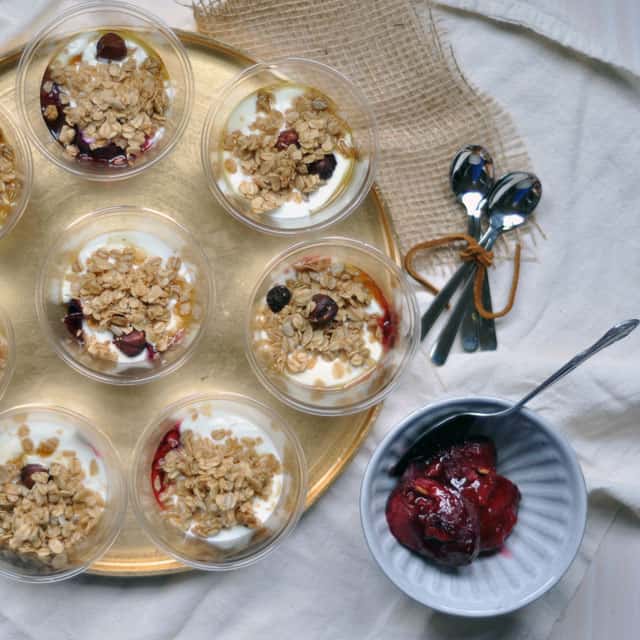 Roasted Plum Parfaits
with homemade granola and maple syrup
*serves 12
6 juicy, ripe plums, halved and pitted
1 quart + 1/2 cup of whole milk plain yogurt
homemade granola of your choice
1/4 – 1/3 cup of real maple syrup
glass or plastic cups, for serving
1. Preheat your oven to 375 degrees F. Arrange the plums, cut-side up, on a lined baking sheet. Roast for 30 to 45 minutes (until they're blistery, juicy and very soft). Let cool on the counter or in the refrigerator overnight. When transferring the plums to a storage container, be sure to scoop up all of the juices.
2. If your plums have sat in the fridge, let them come to room temperature before assembling the parfaits.
3. To assemble the parfaits: place one roasted plum in each cup. Top with 1/4 – 1/3 cup of yogurt (I used a soup spoon and scooped about two spoonfuls-worth of yogurt into each cup).
4. Drizzle maple syrup over yogurt, to taste, then sprinkle with granola. If your plums let off some juice, feel free to drizzle it over the parfaits as well.
Musical Pairings: João Gilberto – João Gilberto + Roasted Plum Parfaits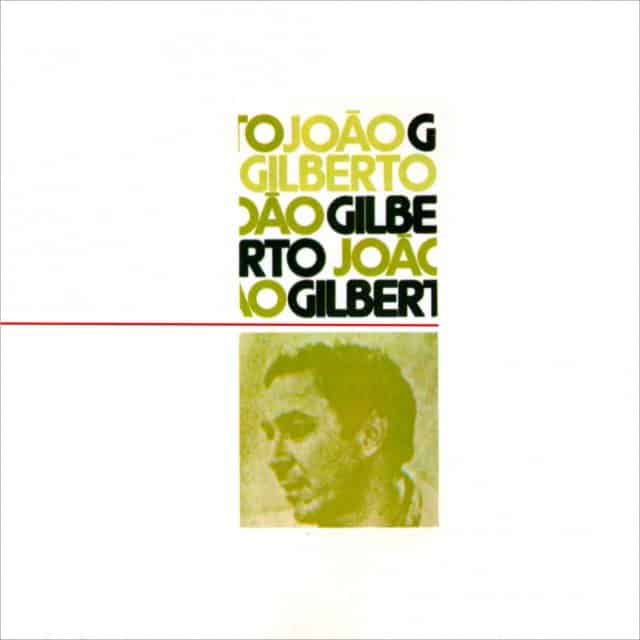 More on the Turntable.