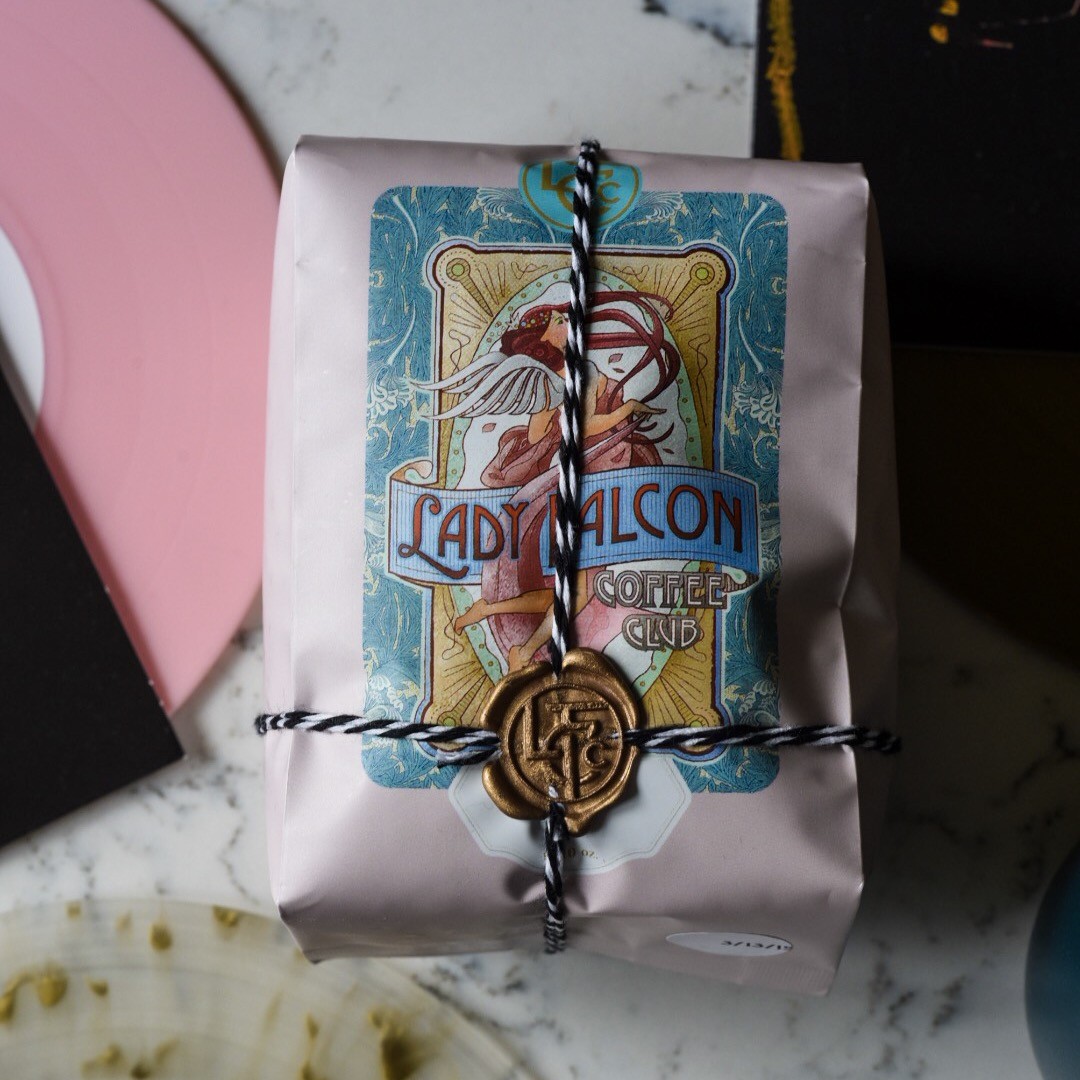 In 2014, we brought together two of our favorite things (coffee and vinyl) and introduced you to our second vinyl club: The Coffee & Vinyl Pairings. Our initial launch was a partnership with San Francisco-based Sightglass Coffee, which we still love. When we moved to Seattle in 2015, we decided to support our favorite local roaster, Slate Coffee, shipping a variety of their heirloom light roasts to you, paired with our limited edition 7" inches.
Over the years, we've connected with a bunch of awesome coffee roasters around the country and realized that, logistically-speaking, rotating coffees for our monthly subscription club was actually something we could accommodate. And more, it was something a lot of our customers have been asking for.
Like food, we love discovering the world through coffee. We try the local roasters on all of our trips, both State-side and abroad. And we loved the idea of trying something new.
So, without further ado, we wanted to share that as of this month, we'll expand our coffee offering beyond just one coffee roaster, so you can discover a wider range of brews. For Slate lovers, don't worry, we'll still plan to ship coffee from our friends there a few times a year! The beans you can expect from us will still be of the lighter variety, so if you're a current customer/subscriber, your taste buds will be delighted.
As with the Pairings Box, our hope with the Coffee & Vinyl Pairings was to bring you an experience, and not just a product. And we think that this change will make your monthly packages that much more fun to open.
Introducing: Lady Falcon Coffee Club
We're stoked to share that our first "new" roaster is lady-run, San Francisco-based Lady Falcon Coffee Club, which was founded by Buffy Maguire (check out her adorable vintage coffee truck) and read this heart-wrenching interview with her on Mother Mag.
Notably, Judah Street has deep roots for both Buffy and us…we met each other when we were both living on Judah Street, just three blocks apart from each other. The rest, as they say, is history.
Freshly-roasted beans and limited edition vinyl = the best coffee club there ever was
If you haven't yet discovered the joy of Coffee & Vinyl Pairings, take note: most artisan coffee subscriptions will run you $25 – $50 per month. AND NONE OF THEM COME WITH LIMITED EDITION VINYL. Except this one.
We've release 78 limited edition 7"s (check out our latest, Arlo Parks' debut on vinyl), and many have become coveted collectibles.
The bottom line is: if you like vinyl, and you like coffee, there's really no decision to be made.