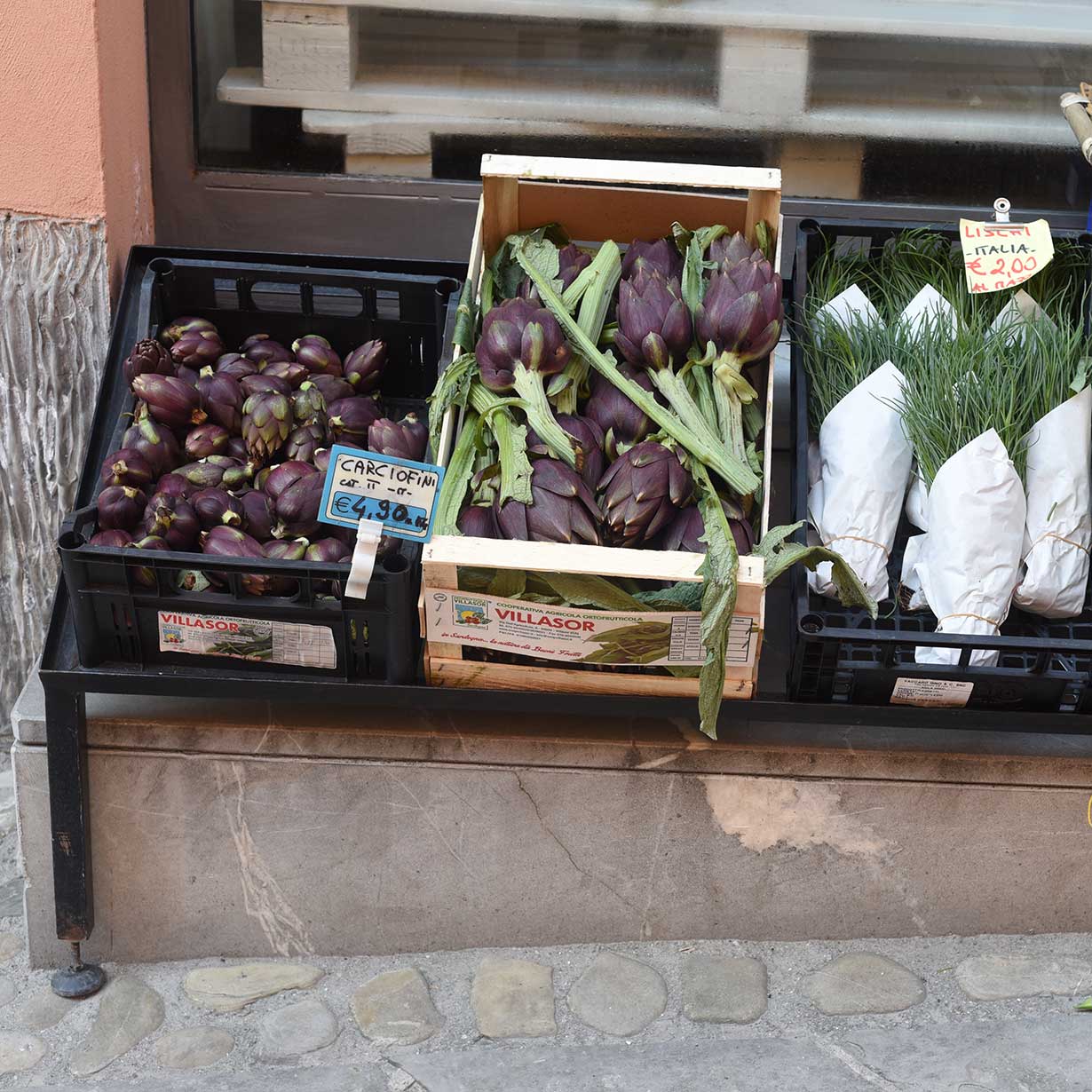 This is a sponsored post in partnership with  Emilia Romagna Turismo. All words and opinions are my own. Thank you for supporting the brands that help us do what we do!
I know it's been a hot minute since I went to Emilia Romagna, but I've clearly still been thinking about all of the delicious things I ate and drank there. It is seriously no wonder that The New York Times listed the region on its 52 Places to Go in 2018 list.
Emilia Romagna is rich with tradition and I learned that so many of my favorite foods actually come from the region. Some were entirely new discoveries for me while others are things I'm familiar with, but taste 1000x better in Italy (doesn't everything?). I don't know how this happens, but it's true.
Pignoletto Wine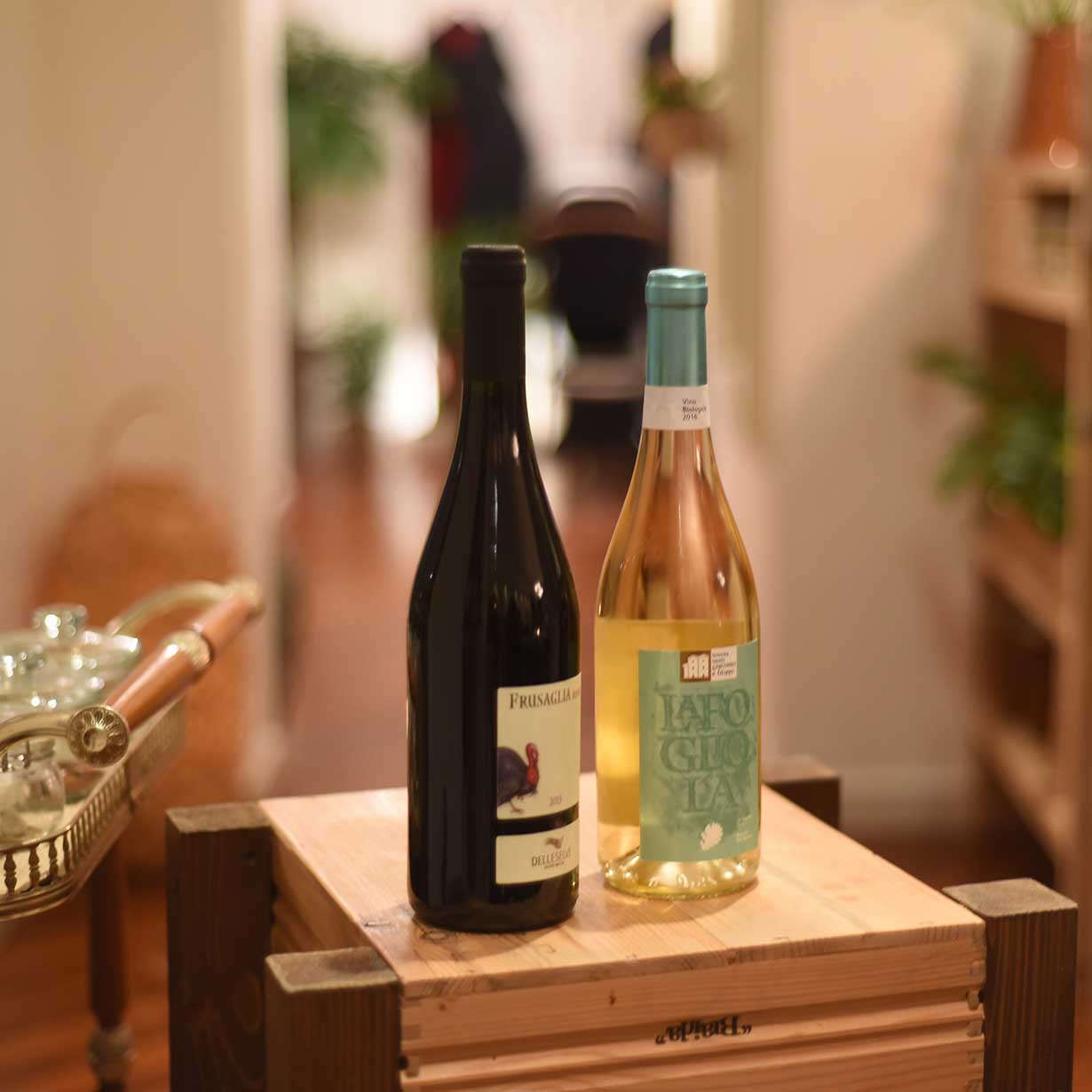 I love discovering new-to-me wines when I travel, and I was pleasantly surprised when I was offered a glass of Pignoletto wine upon arrival. I had never heard of it before! You'll have a hard time finding it in the United States, so this ranks high on my list of things to try while you're in Emilia Romagna. It's tart (not at all sweet) and crisp and much less well known than prosecco, but I hope that it sees growth outside of Emilia Romagna because it's absolutely delicious. Here's a great article that goes into the history of this treasured wine.
Mortadella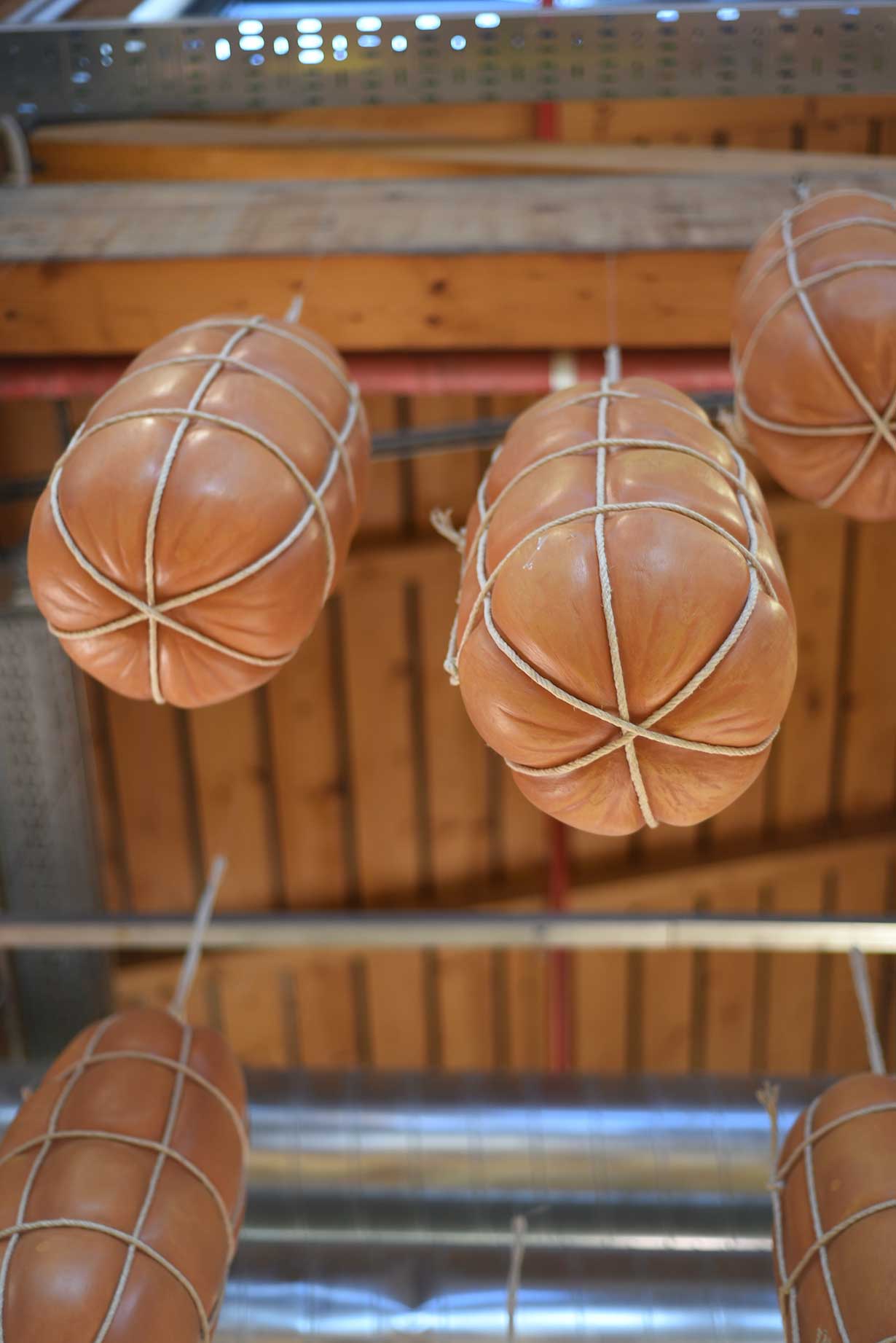 The freshest and most delicious mortadella can only be found in Emilia Romagna. It doesn't even cross my mind to eat it in the United States because the taste doesn't come close to the real deal. It's a distinctive lunch meat that's speckled with pistachios and sliced very thinly. We had the pleasure of trying freshly-made mortadella at Eataly and I will never be able to have another slice without thinking back to that experience.
Prosciutto di Parma (Parma ham)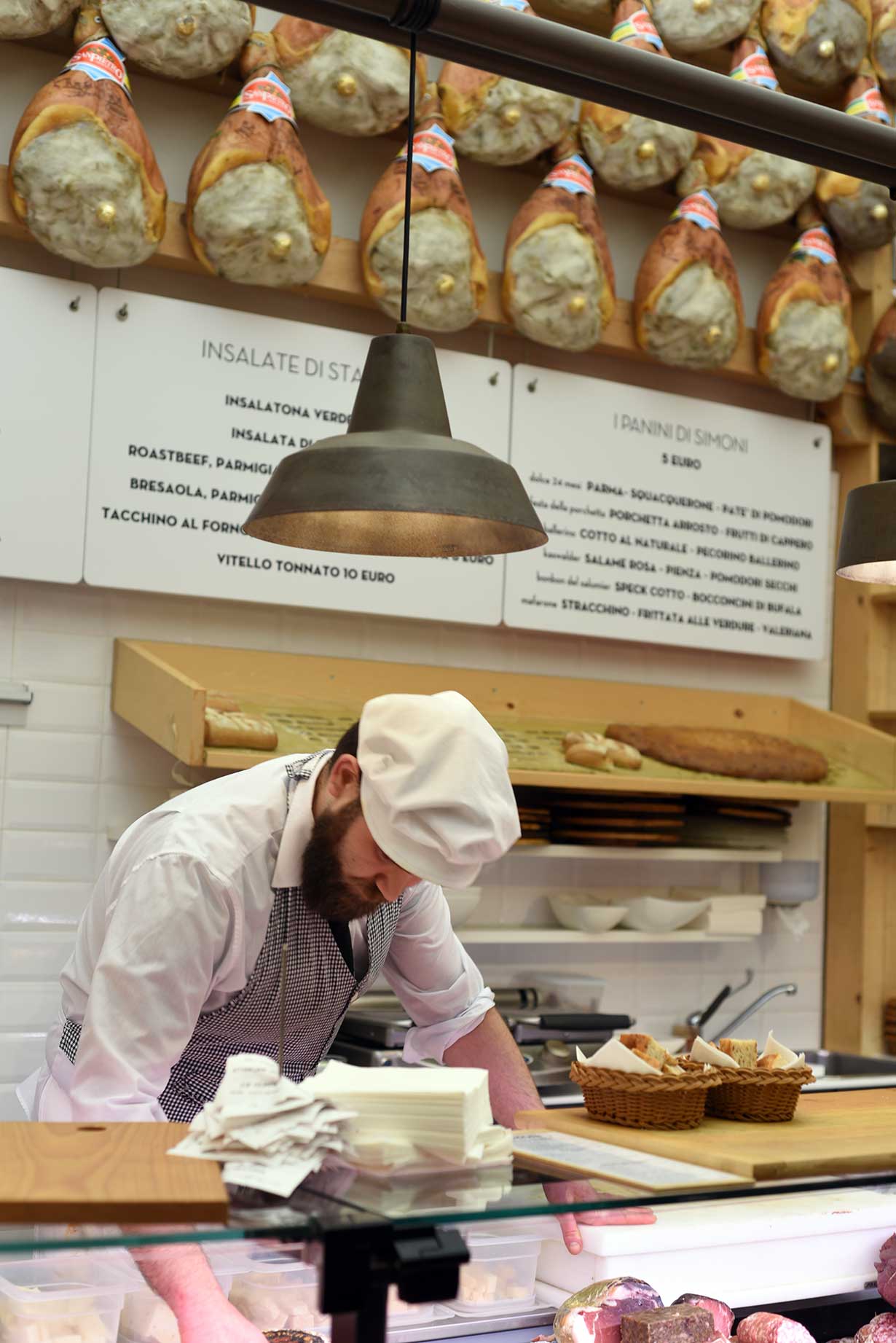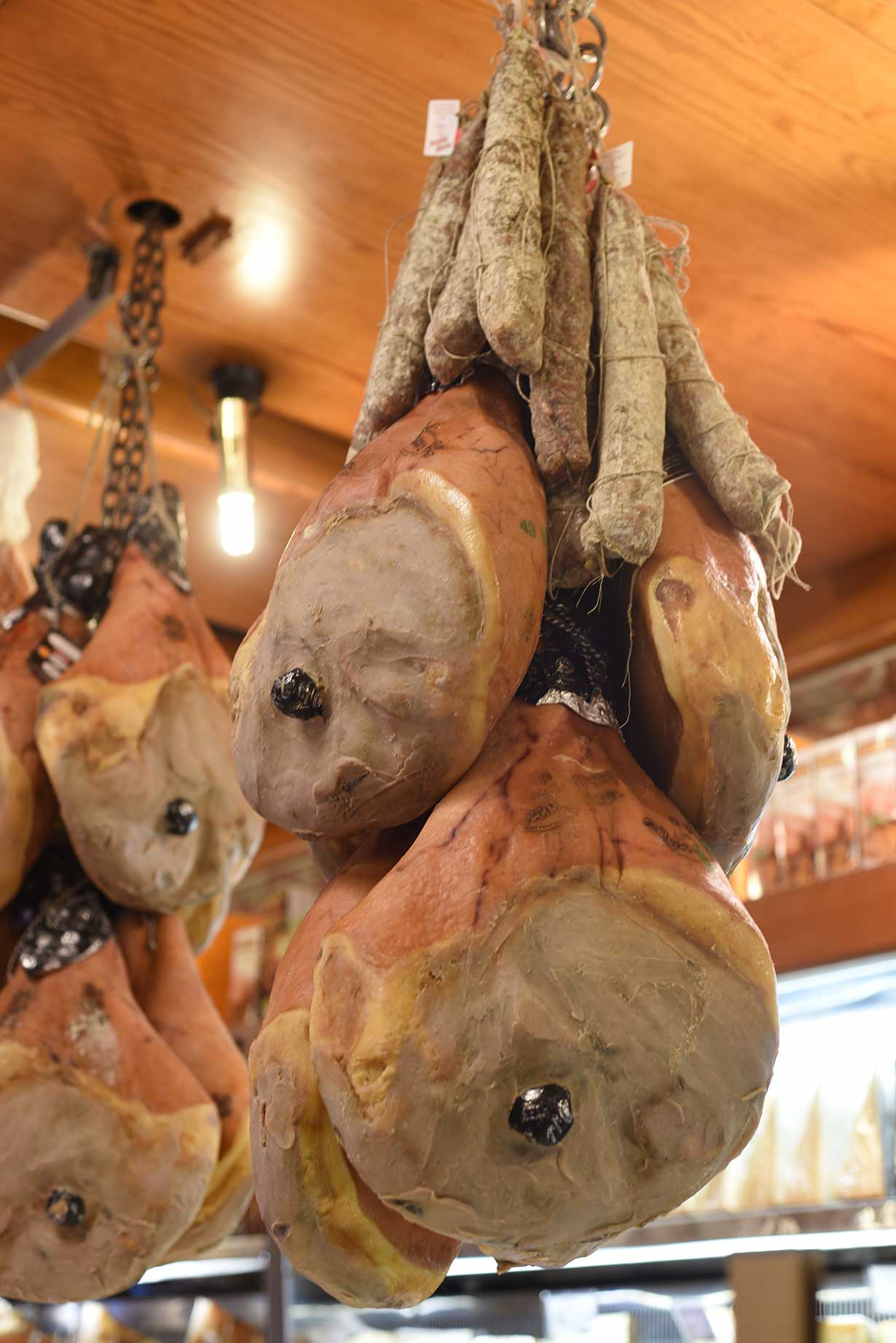 The #1 reason to visit Emilia Romagna. I'm kidding (sort of). Prosciutto originates in Parma and you'll see it hanging in salumerias across Emilia Romagna. The good stuff is cured with nothing more than sea salt (no nitrates) and has a Protected Designation of Origin (PDO). Don't settle for anything less! In Bologna, Salumera Simoni is the place to try it.
Parmigiano Reggiano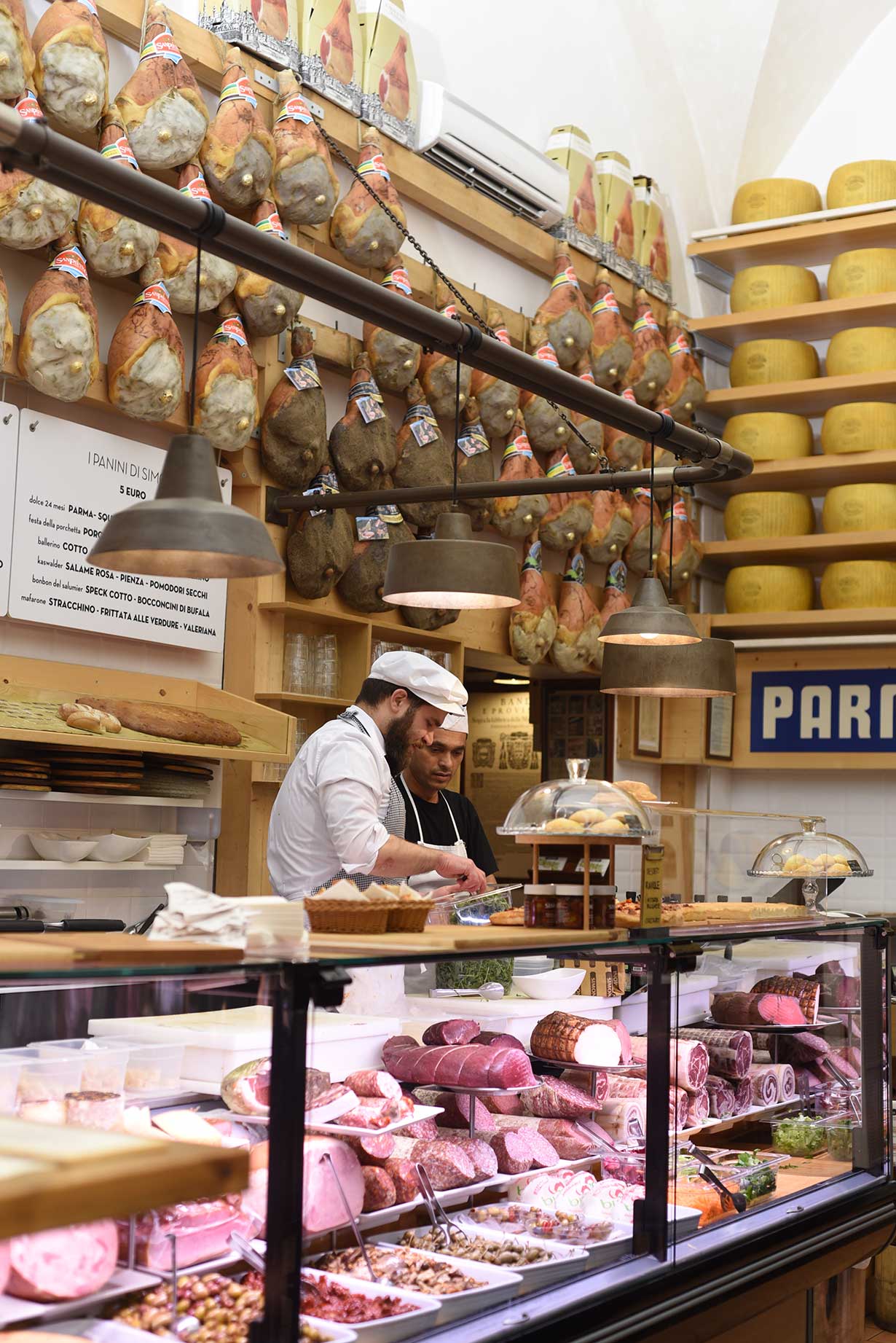 One thing I learned is that like Champagne, Pargmigiano Reggiano can only be called as such when it is made in Emilia Romagna. You'll know when the name is stamped on the rind. I had no idea that all official Parmigiano Reggiano is exported from Emilia Romagna. I loved it so much that I now not only add it to pastas and salads, but add it to my cheese boards.
Marinated Anchovies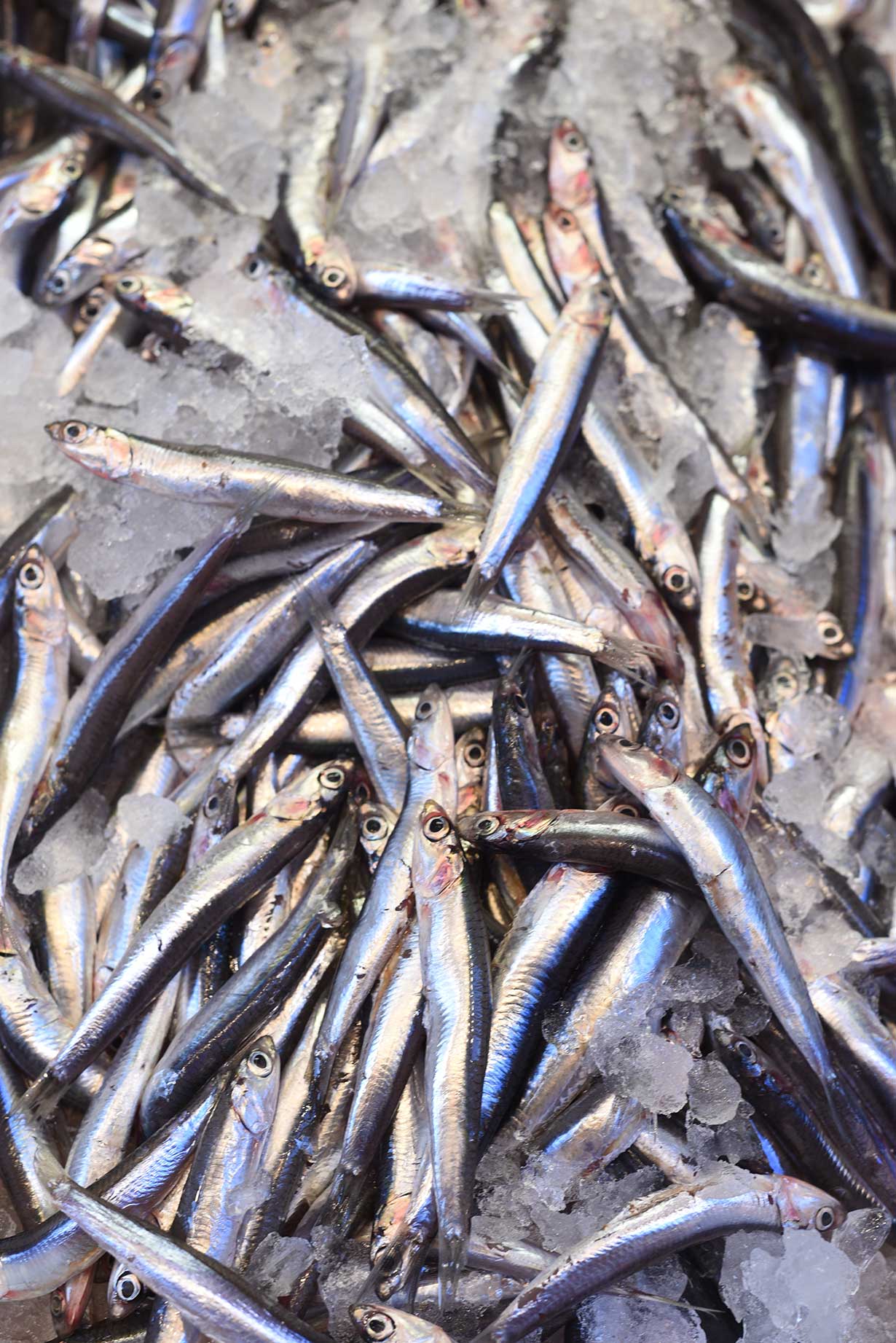 For Americans, uttering the word "anchovies" will elicit some strong mixed feelings. Some people will grimace, while others will vehemently defend these antioxidant-rich little fish. Most of us have only ever eaten them out of a can. Would you believe me if I told you that this simple appetizer was one of the most memorable things we ate on our trip? Not too salty, they melted in our mouths. At the restaurant where we tried them, they were served alongside freshly-toasted bread and whipped butter. They're nothing like the stuff you've had out of a can, and if you find yourself lucky enough to come across fresh, local anchovies, I dare you to buy them and marinate them yourself (we did this once in San Francisco).
Olive oil
It's no surprise that Emilia Romagna produces fantastic olive oil, made from the olives that grow on its hillsides. On our trip, we were lucky enough to enjoy several olive oil tastings, which are a lot like wine tastings. To properly taste the olive oil, you have to fill your entire mouth with it, by putting your tongue on the roof of your mouth and then sucking in. When you're with a group, you end up looking pretty silly, but give it a try next time you have some really good olive oil! Eataly has a great primer on the right way to do it. The flavor is mild upon first taste, but can become grassy and bitter as it hits the back of your throat.
Passatelli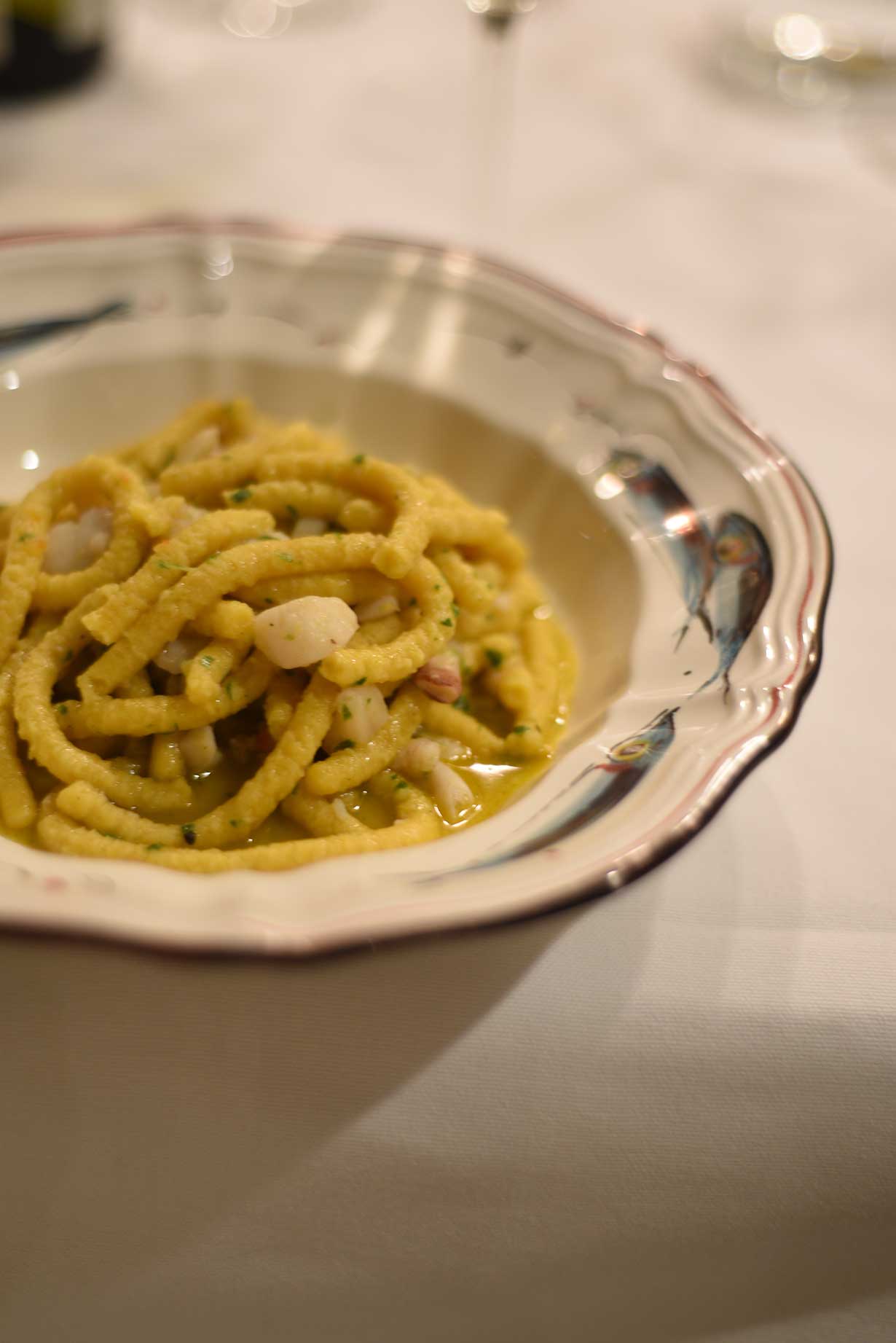 You'll find these "little worms" on virtually every restaurant menu in the region, and everyone will tell you they grew up eating their mother's or grandmother's passatelle. Indeed, this regional pasta is truly unique: made with flour and tons of — you guessed it — Pargmigiano Reggiano. It's rich and filling and as addicting as macaroni and cheese. I hope that it becomes popular in the U.S. because this is possibly my favorite new pasta dish.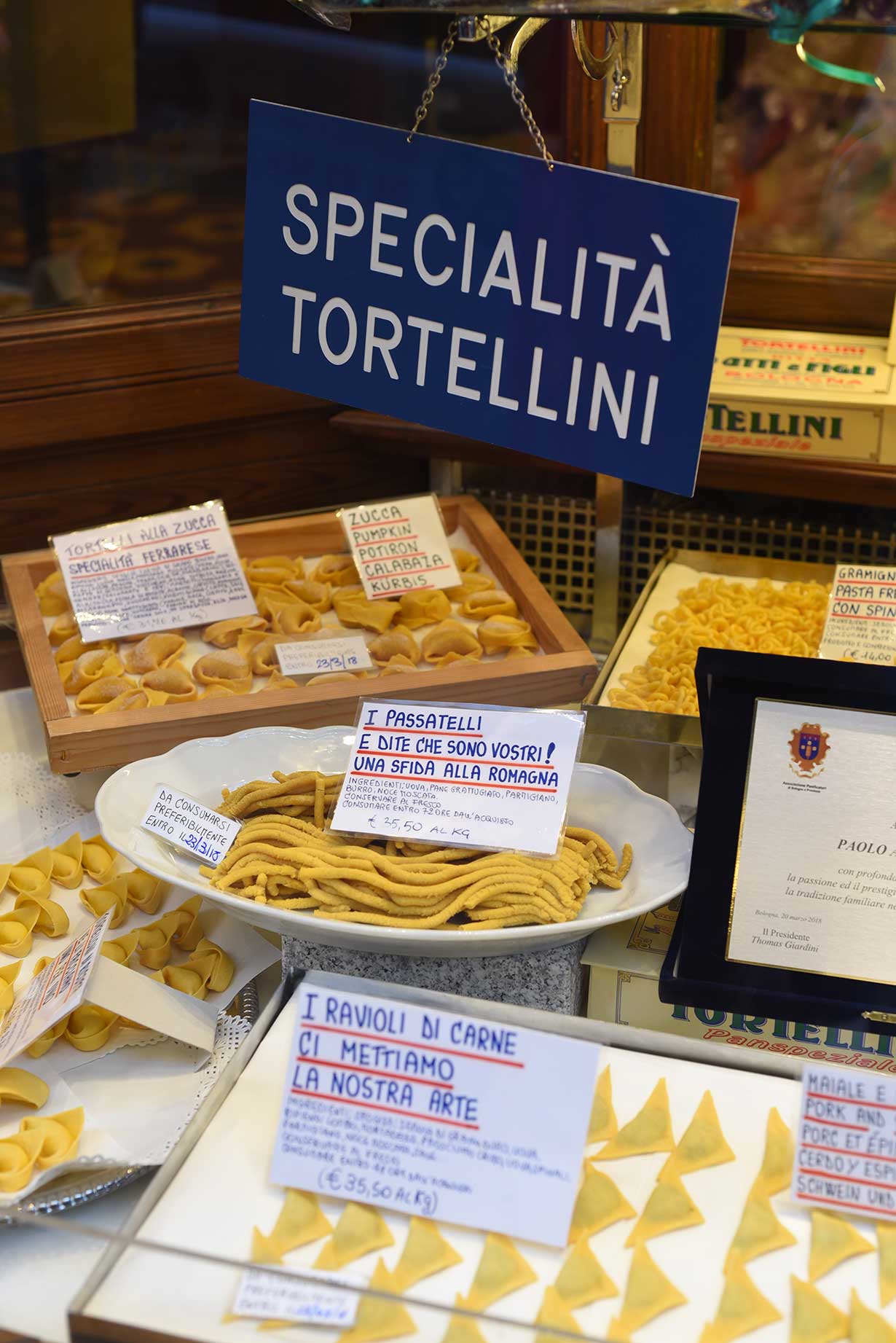 Piadina
Piadina is a thin flatbread that sort of reminded me of Indian chapati bread (it's also made with lard vs. ghee). It's a traditional dish of the region and for a carb fiend like me, truly addictive. You'll find it on restaurant menus, but also in little shops — some that exclusively focus on making them to order. They're often filled with delicious savory treats, and also served crisped. My recommendation to you is to eat as much of it as you can when you're in Emilia Romagna.
Balsamic Vinegar
Otherwise known as aceto balsamico. Balsamic vinegar comes from Modena and Reggio Emilia and the good / real stuff is made by reducing pressed Trebbiano and Lambrusco grapes into a thick,viscous syrup, which is aged for years before it's ready to consume. You can use it for both savory and sweet dishes (think strawberries + balsamic vinegar). Find a small production and sneak some home in your suitcase.
Tortellini al Brodo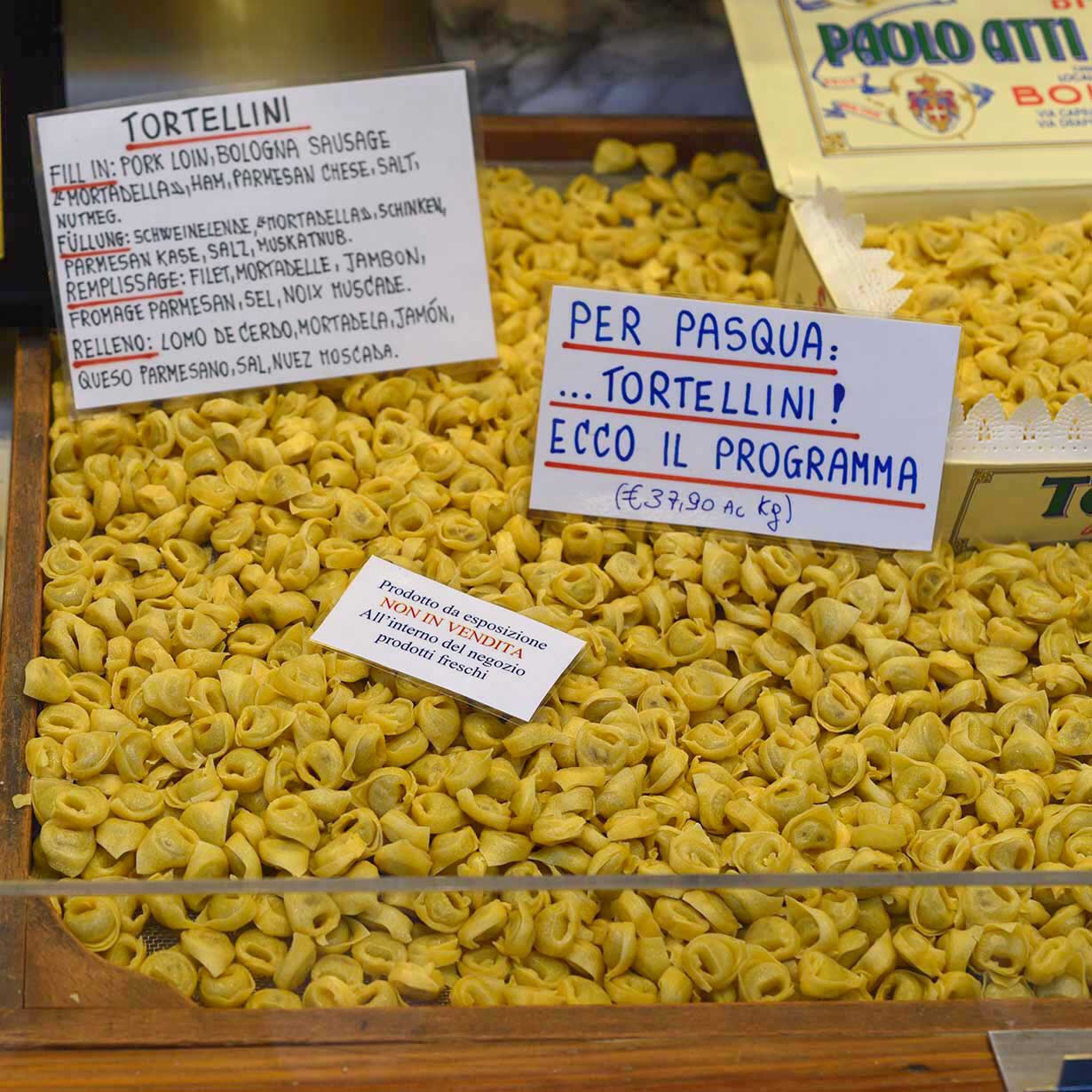 You can't go to Emilia Romagna and not try tortellini al brodo, which is essentially tortellini in meat broth. Emilia Romagna has a rich tradition of using up scraps of meat to make a super rich broth that is then used to cook tortellini (and larger tortelli). A mix between a pasta dish and a soup, this is the sort of meal that's best eaten on a chilly day, and served with plenty of Pargmigiano Reggiano.
Prosecco
Prosecco in America is often thought of as an overly sweet dessert wine, but in Emilia Romagna, where it's a popular aperitif, it's cool, crisp, dry, and refreshing. It's as enjoyable on a chilly night as it is a on a hot and sunny day. If you're a skeptic, I urge you to order a bottle before dinner and change your mind.
And of course…GELATO!