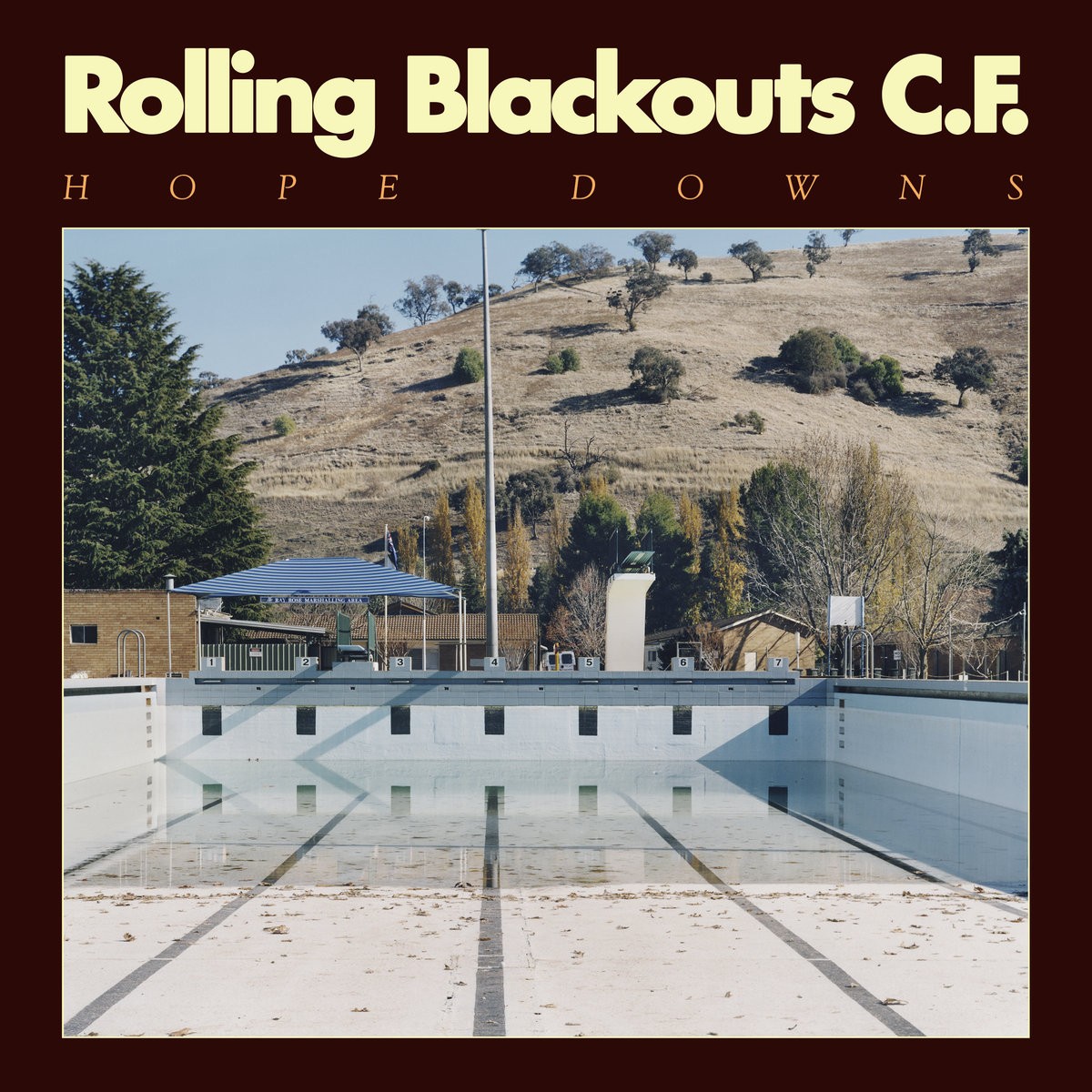 It took several run-ins with the song before my brain started firing off alert messages to my hand, commanding it to reach for the volume knob in order to turn up the car radio. At a lower volume I could only hear what sounded like a Mick Jagger vocal affectation over steady garage rock instrumentation. At a higher volume the plot thickened when the songs furious tangle of instruments and pop-perfect use of AB song-form were all properly brought to the fore. It sounded like Tom Petty's "American Girl" was bitten by a radioactive "See No Evil" by Television.
I soon learned that the song was "Talking Straight," a track off of the debut LP Hope Downs by the Australian quintet Rolling Blackouts Coastal Fever. I'm all caught up now. I've witnessed with my own ears the swift development of Rolling Blackouts C.F. over two critically well received EP releases where they take stock of indie-rocks best contributions to pop-music.
I've listened to Hope Downs countless times now and understand that they have no gimmicks or trends for sale, only elite song-craft capabilities thanks to the presence of three talented songwriters. I've taken the sonic Rorschach test that is their catalogue and I've heard echoes of standout indie-rock from the last thirty to forty years, all refined and combined in exhilarating ways. I know a little more about Australia thanks to lyrics loaded with cinematic detail of its people and places. Most importantly, whenever I see the words "Rolling Blackouts Coastal Fever" in a magazine, or on the internet I now know that I need to read up to get info on new releases and if they'll be playing in my neck of the woods anytime soon. I also know that when I see their name on the dashboard that I need to turn up the volume immediately.