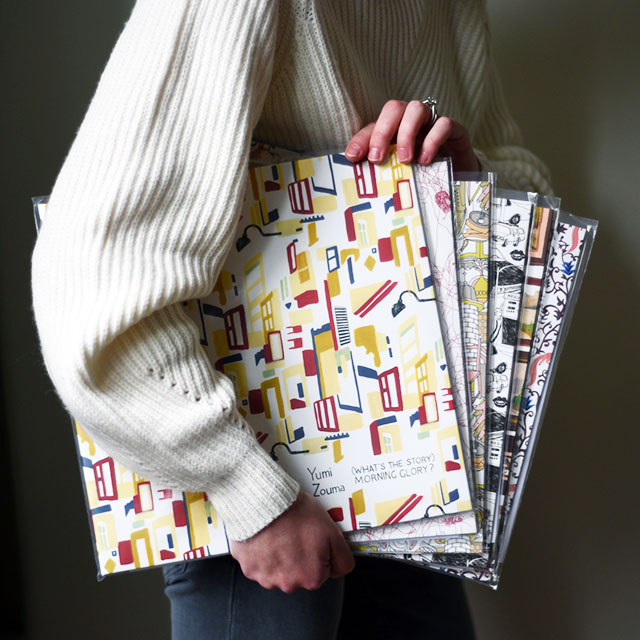 See also:
Creative Gifts for Guys
8 Perfect Gifts For Vinyl Lovers
---
Making this wish list, for the cool girl you know, was a pretty fun task for me since it got me thinking about the things (ahem) I want this holiday season, as well as the items that make me happy. Over the years, I've realized that the best gifts are ones we might not necessarily buy for ourselves, but that make us feel like we're indulging in a special treat.
Let's just say that self-care is something I think gets neglected by a lot of people. Whether it's a quiet night in with a glass of wine, a pint or two of ice cream, and your cookbooks, or a night out on the town (smelling good, wearing your favorite earrings), I think this season is a time to celebrate the things that make us happy.
I've curated a selection of some of my favorite things: a perfume oil I am currently obsessed with, a body scrub that smells heavenly and brings the spa experience home, and my favorite Seattle-based plant-based ice cream (delivered to your door, people!). Don't worry, I still love Jeni's for the dairy stuff.
Everyone needs a cozy new gray sweater this season. And a bundle of limited edition full-length cover albums (from yours truly) makes the perfect gift for that girl who seems to already have everything. I hope you love it! Find all the links at the bottom of the post.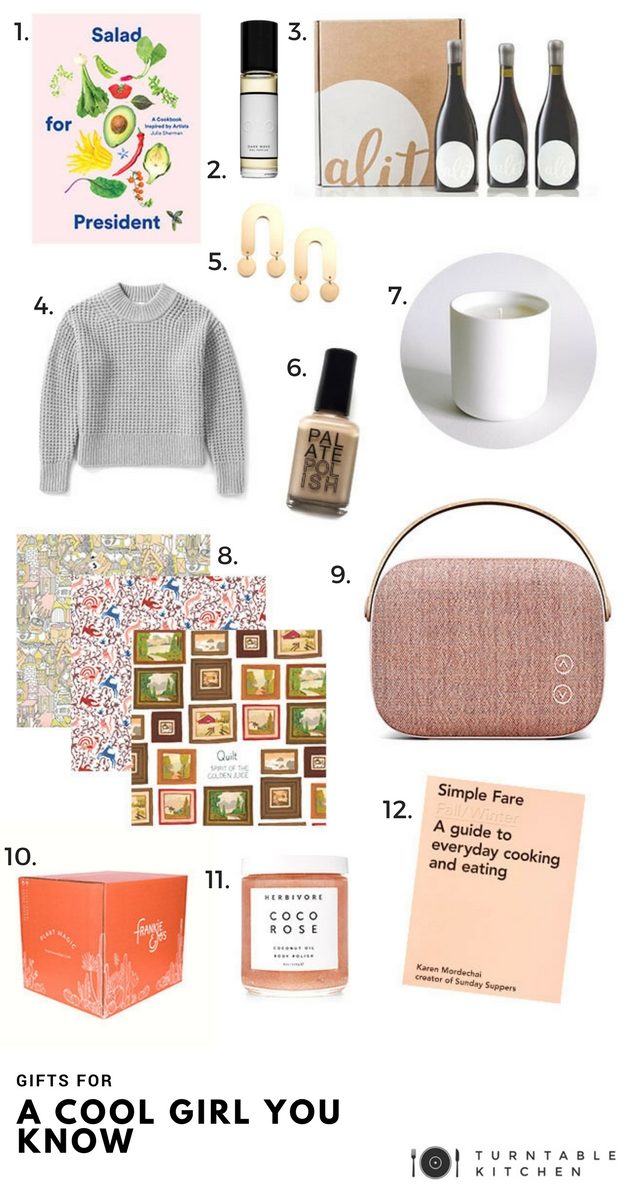 1. Salad for President cookbook | 2. Olo perfume oil in "Dark Wave" | 3. Alit wine Pinot Noir Trio | 4. Everlane Wool-Cashmere Waffle Square Crew Sweater | 5. Baleen Atrium Earrings | 6.  Palate Polish in Chai Tea Latte| 7. Lightwell Co. Candle | 8. SOUNDS DELICIOUS record bundle | 9. Vifa Helsinki Hi-Resolution Bluetooth 4.0 Wireless Portable Speaker | 10. Frankie & Jo's plant-based ice cream four pack| 11. Herbivore Botanicals Coco Rose Body Polish | 12. Simple Fare cookbook