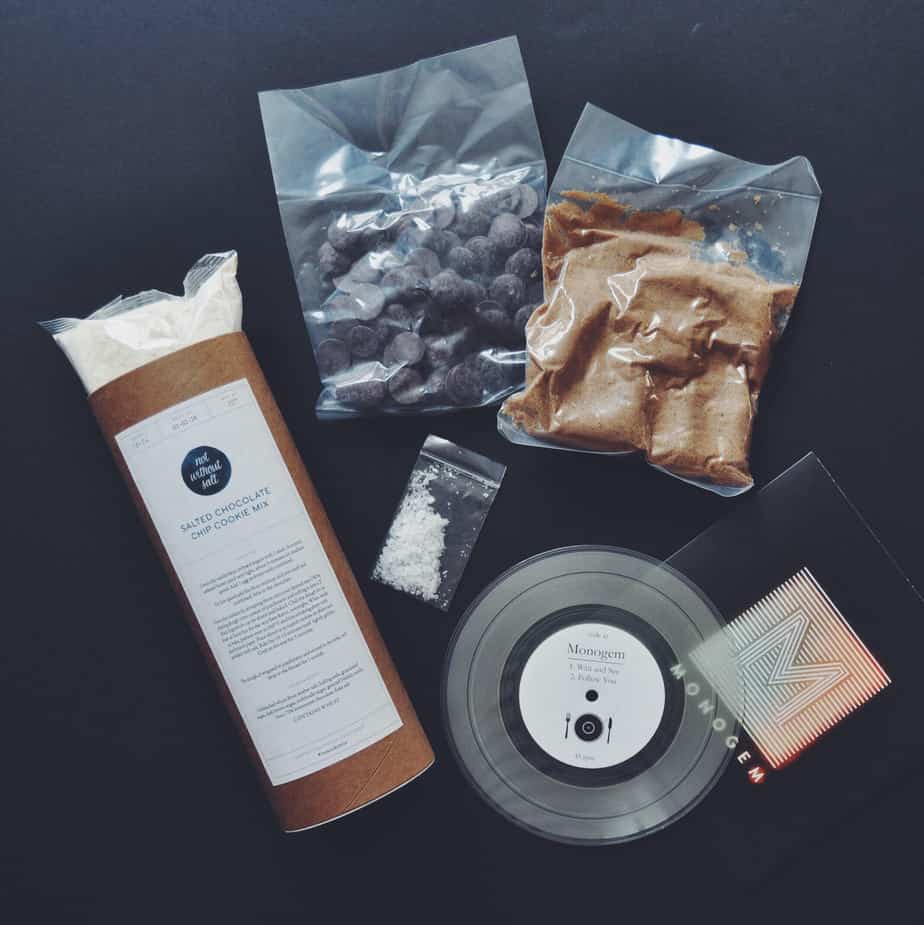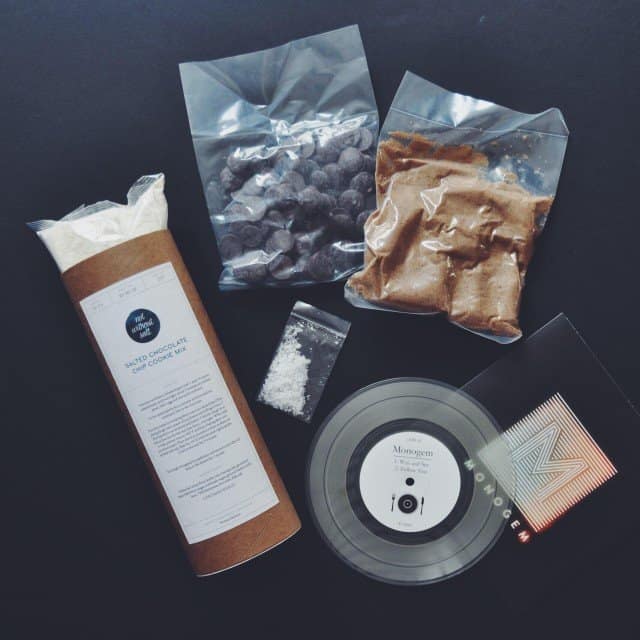 When Matt and I got married, I adopted his record collection and he adopted my love of all things baked, doughy, and chocolatey. To this day, I think we can both agree that few things are better in life that a warm chocolate chip cookie, straight from the oven, accompanied by some good tunes. Which is why we're introducing a new holiday product to the TK Market: the Cookie and Vinyl Pairing.
Undoubtably, my friend Ashley's recipe for Salted Chocolate Chip Cookies is a favorite around here, and when she launched her Salted Chocolate Chip Cookie Mix in a tube, I thought it was brilliant. We've paired it with one of our exclusive 7″ vinyl records for the perfect gift.
Get your Cookie and Vinyl Pairing here.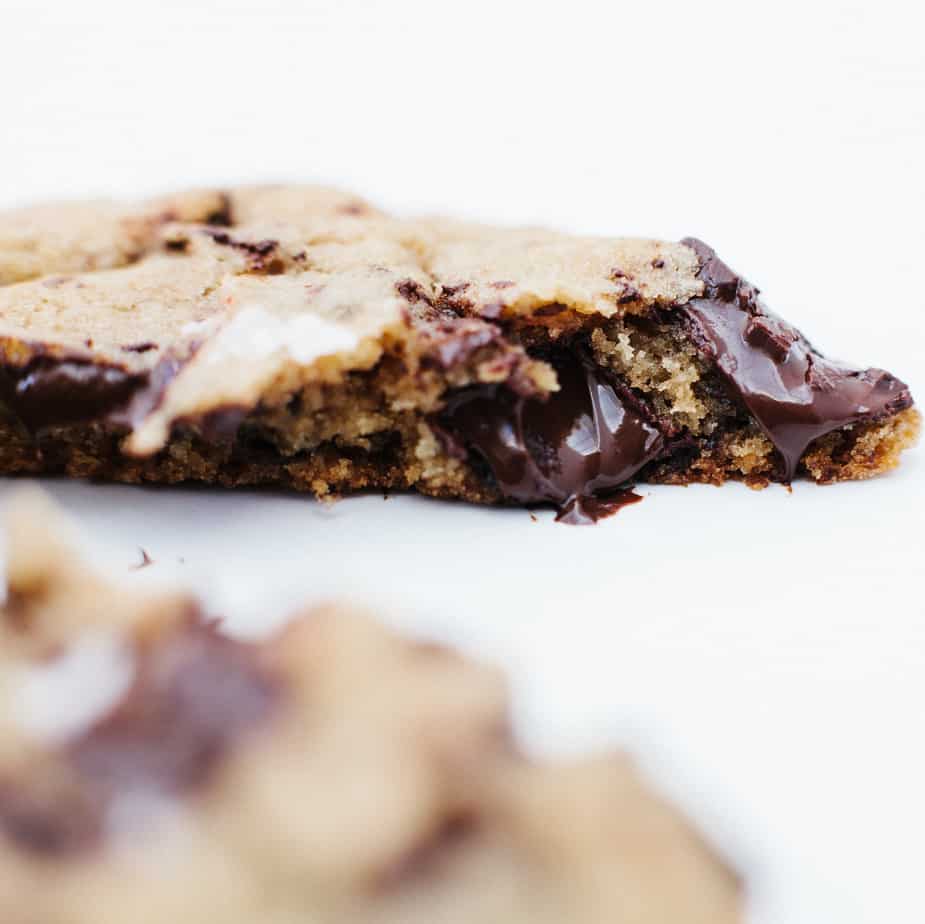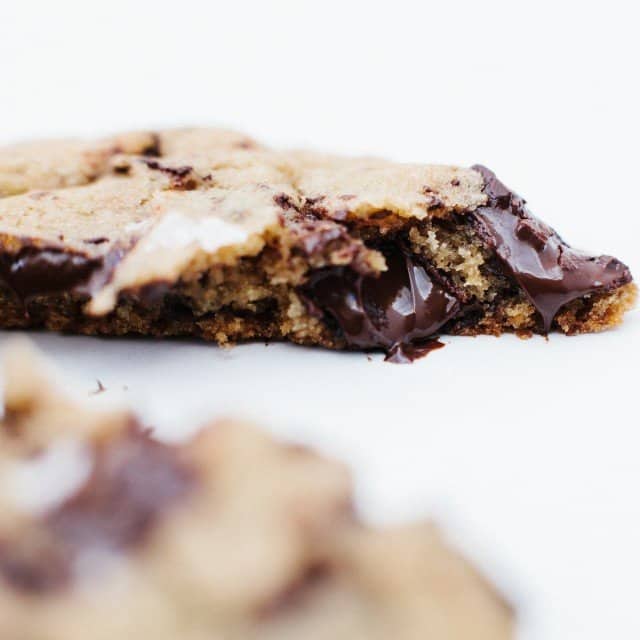 Cookie photo via Not Without Salt