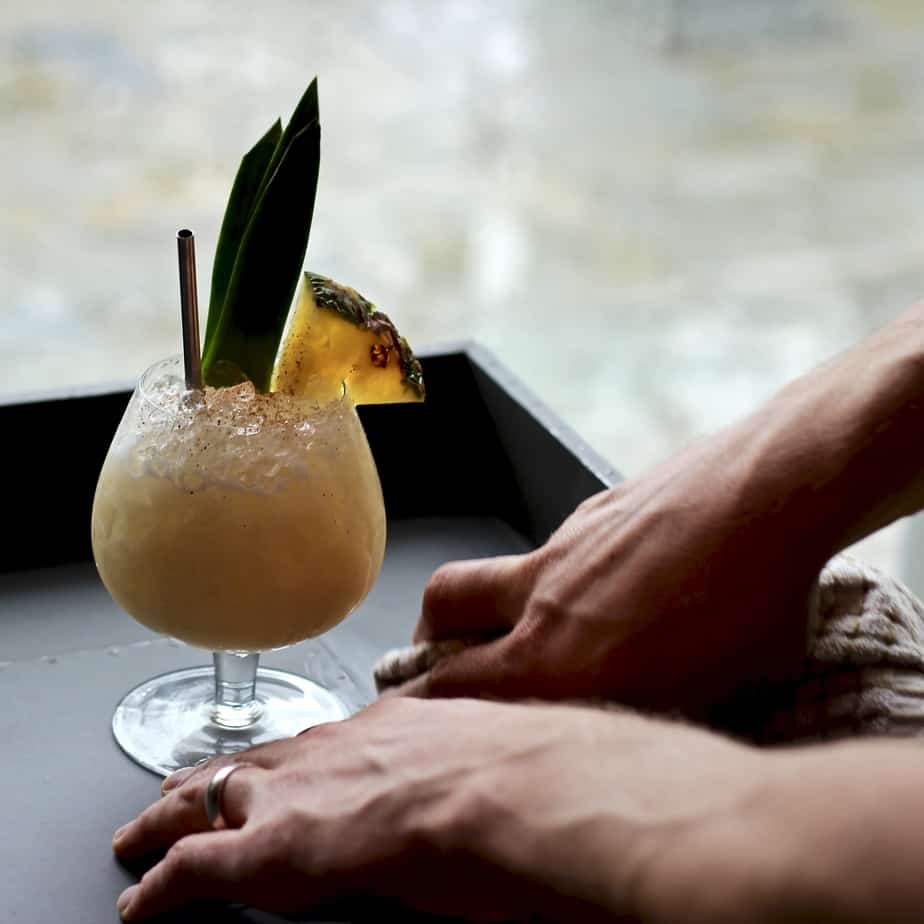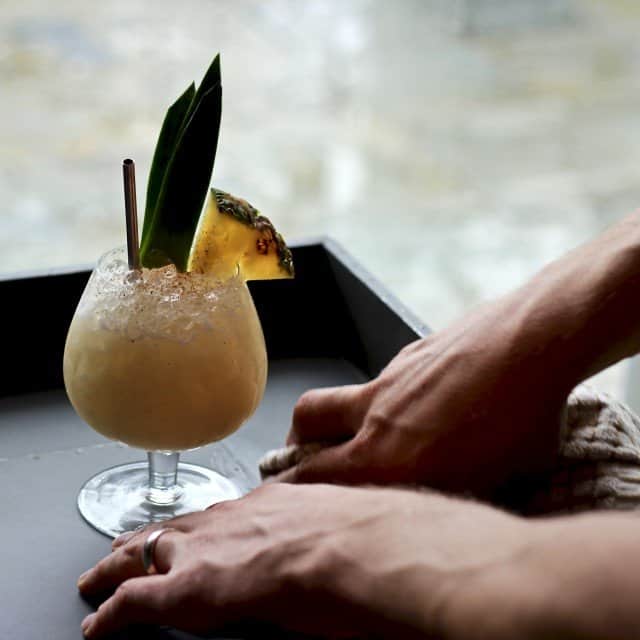 Aziz Ansari's Master of None is my favorite new show on Netflix. There are two episodes — "Parents" and "Old People" — which perfectly showcase how so many of us express complete disregard towards our heritage and the history of our (grand)parents. Older generations had lives that we can't even begin to imagine!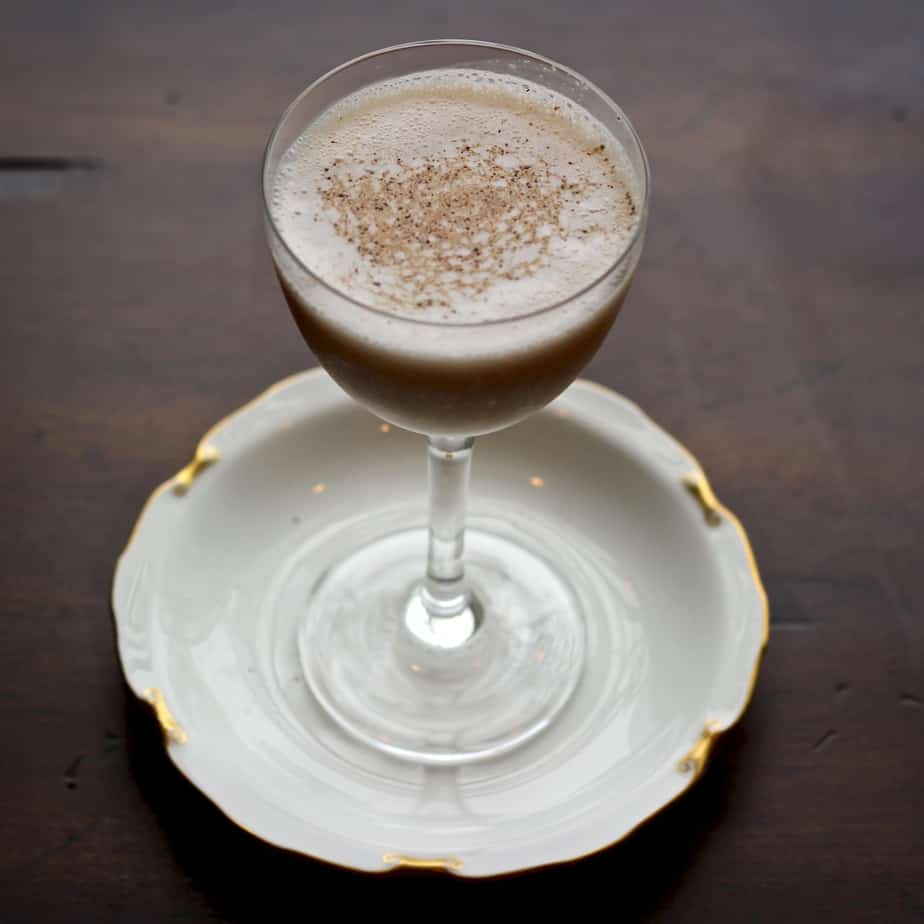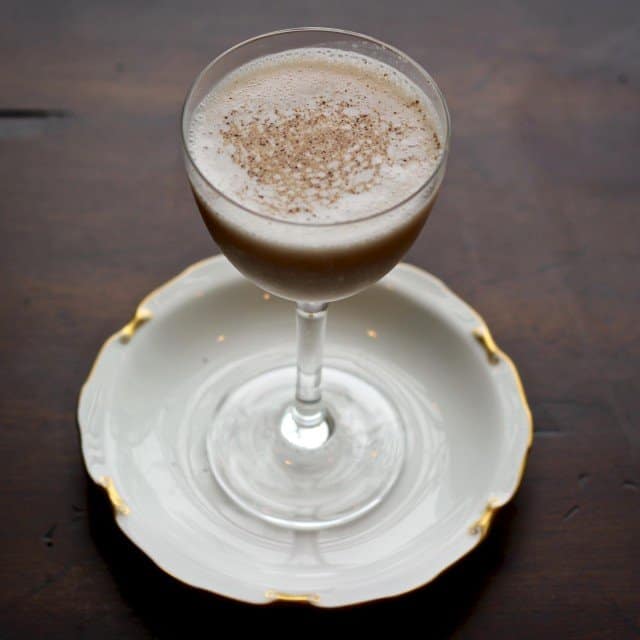 My late great Uncle Ben had a fantastic memory. Luckily, I was able to record a 90-minute conversation with him before he passed. Amazingly, he could remember every drink that he'd ever consumed — maybe because he claims to have only gotten drunk once in his life! One of his standout stories is how he enjoyed a Brandy Alexander at the famous Raffles Hotel in Singapore in 1945. He had recently been released as a prisoner of war and was celebrating with a group of fellow veterans.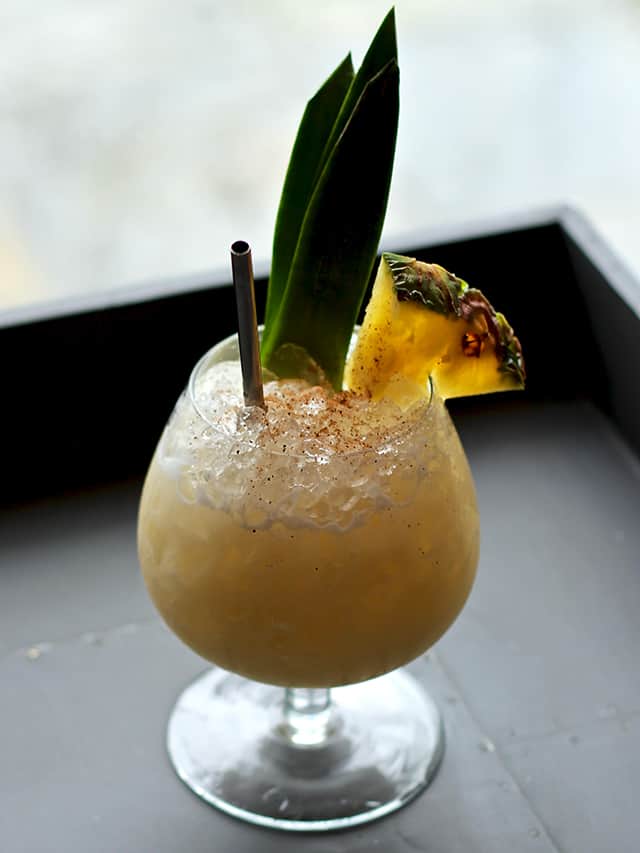 Like people, drinks have their own heritage. Every drink is either a classic recipe or a variation of a classic recipe, if you break a drink down to the following components: strong (alcohol), sweet, sour, bitter, and weak (water/dilution).
I thought it would be fun to make a basic cocktail recipe and show how a little bit of tweaking can impact the overall flavor and feel of the drink. Inspired by Uncle Ben, I chose the Brandy Alexander, since it held such significance in his life (and it seems to be the only drink he ever truly enjoyed).
I think the classic Brandy Alexander is a simple and delicious winter dessert drink that serves as a great replacement for egg nog. While reading Beachbum Berry's Potions of the Caribbean I was inspired by the history of the Piña Colada, and so I came up with a twist on the classic Brandy Alexander recipe, making use of pineapple juice and substituting coconut cream with heavy cream. While on the surface, these two drinks might look totally different, there are similar undertones you can taste — and the drink's heritage is obviously present in the tiki-fied version.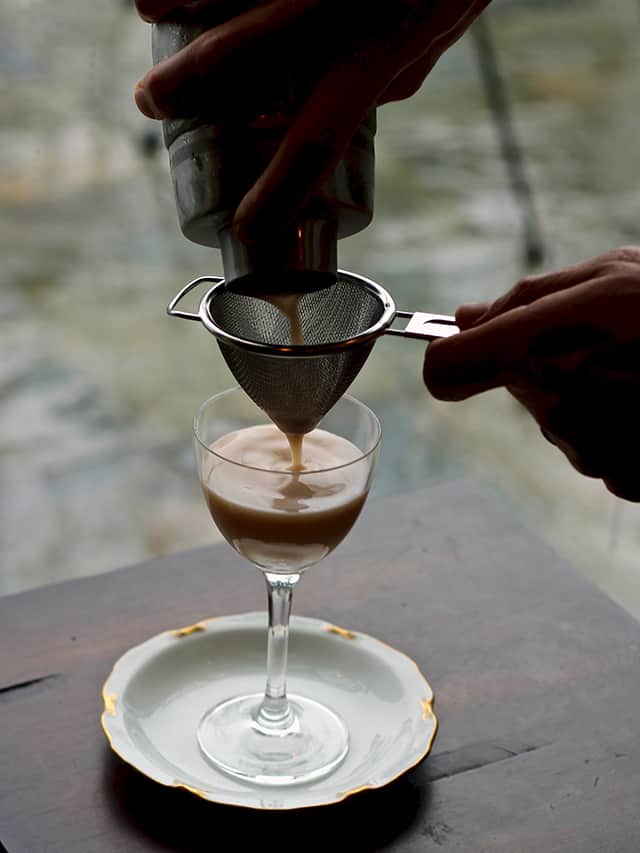 Brandy Alexander Recipe (classic):
1 oz Cognac (I recommend Pierre Ferrand 1840 Formula)
1 oz Crème de Cacao (I recommend Tempus Fugit)
1 oz heavy cream
Garnish with a dusting of nutmeg (grate whole nutmeg for best results)
Glass
Add all liquids into a shaker. Fill with ice and shake until chilled, approximately 15 seconds. Double strain through a hawthorne and tea strainer into the coupe to keep ice pieces out of the drink. Add nutmeg garnish.
Tiki Alexander Recipe
.75 oz Lost Spirits Distillery 151 Proof Cuban Style Rum (consider other high-proof rums as substitute if needed)
.75 oz Crème de Cacao (I recommend Tempus Fugit)
.5 oz lime juice
.5 oz pineapple juice
.5 oz heavy cream*
Garnish with a dusting of nutmeg, a pineapple wedge, and pineapple leaves
Glass
Add all liquids, except cream, into a shaker. To avoid the cream from curdling with the acid of the juice, add cream and ice just before you're ready to shake the drink. Shake like hell with your best shake face until chilled and ingredients of different viscosity have blended together, approximately 15 seconds. Fill the snifter with crushed ice. Double strain through a hawthorne and tea strainer into the coupe in order to keep pulp out of the drink. Add garnish(es).
*A higher fat content will produce a thicker drink and will be less likely to curdle when introduced to the acidic juices.
Photography and styling by Hannah Levy.