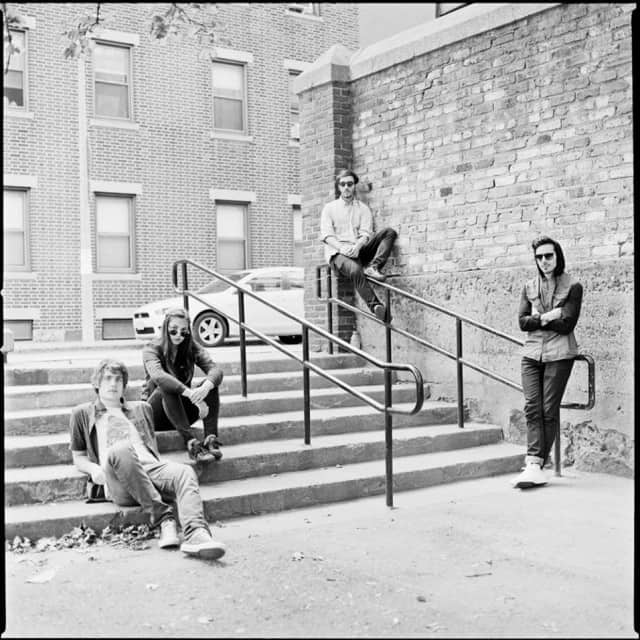 Just like imagining the birth of a galaxy through a child's eyes Diamond Thug's latest single "Long Way" opens with a bright burst of twinkling piano keys, immediately leaving you with an astonished smile on your face. Yet as quickly as it was delivered the glimmering rhythm fades leaving you floating in space as the lovely Chantel begins her story telling with those unmistakable, hazy, deep-timbred vocals.
"Long Way" is our first taste of two tracks the band was fortunate enough to record (for free) at the Converse Rubber Tracks Studio in Boston Massachusetts (you can read more about the program here) but the honor of being chosen as one of the 84 bands out of a total pool of around 9000 is something they didn't take for granted. Even though the South African music scene is quickly becoming a place to blossom as an up-and-coming musician, finding affordable, quality, studio time is still a luxury many can't afford. So armed with a plethora of songs the band utilized every minute they could and the results speak volumes when compared to their past works.
Possibly a tip of the hat to how far they have come, but still recognizing how far they still want to go, "Long Way" is a beautiful showcase of the band's unconfined sound. In between chorus's Chantel dances with the microphone, throwing her voice around like a boomerang with a mysterious alluring vernacular all bolstered up with a pulsing synth, solid marching drum rhythm and perfectly plucked guitar chords. It's a fetching tune and I can't wait to hear what else came out of their country side studio time.
If you like what you hear keep an eye on their various social media outlets cause more great tunes will be coming soon.