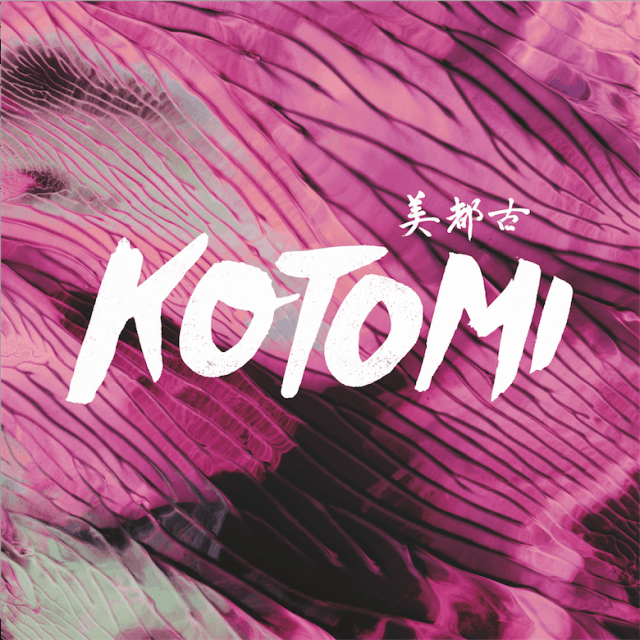 A quick word about the discography number on this one. Due to a printing error, the release planned as TK051 has been delayed until January. Thankfully, the release planned as TK052 is ready to go. So, no worries subscribers! You haven't missed a release. We've just switched up the release order.
I don't mean to brag, but I feel like we've been on fire recently. After all, we've released nothing but EP after EP featuring new and hotly tipped artists for several months now. And we're not planning on slowing down any time soon. Indeed, our latest entry in the Pairings Box series is fast rising Los Angeles' based songwriter Kotomi, a.k.a. Lauren Hillman.
With a powerfully emotive voice and dreamy production, Hillman has made Kotomi a name to know in the indie music scene over the past year or so. Indeed, Pitchfork identified her by name as a highlight on Ryan Hemsworth's 2014 LP Alone For The First Time, calling her contribution one of "the most powerful tracks on the album" due specifically to Hillman's "wonderful" voice that "breathes life into the lyrics." Likewise, Gorilla vs Bear called her single "Swimming" (featured here) "warm [and] intoxicating" and dubbed her single "The Last Time" (also featured here) a "soaring emotional pop anthem." Her music's also been spotlighted on Spotify, BBC6, Sirius Radio, and countless music blogs. We're big fans and very excited to share her vinyl debut with you this month.
The a-side boasts two of her biggest singles to date, "The Last Time" and "Swimming." The former is an intoxicating, glittering dream pop jam with a swirling melody and driving beat to sonically accompany Hillman's voice as it soars into the upper atmosphere. Meanwhile, "Swimming" is an exotic and balmy vibe with a dark undercurrent and warm, rumbling groove. It's a personal favorite of mine on the collection.
We kick off the b-side with her single "The Bright Side" (which originally debuted here on Turntable Kitchen back in June of this year). Deceptively bright, it opens with a warm, soothing melody and cool harmonies before cascading into a restless second-half filled out by ominous, jagged guitar riffs that overcome the song's foreground and continuously threaten to swallow up Hillman's croon.
We close out the collection with her enigmatic and elegant new single "Free." With its ever-shifting presentation, it's both bewitching and cerebral. Bright, washing synth tones open the composition before leading into a shuffling rhythm and, in course, consecutively more upbeat and lively passages. It's an excellent tune and an exceptionally satisfying close to the collection.
We've pressed 500 standard copies on coke bottle green vinyl alongside a special edition of 175 copies on bone white in coke bottle green vinyl exclusively for gold club members. To get one you just have to subscribe to either the Pairings Box or our coffee and vinyl subscription service before the end of December.