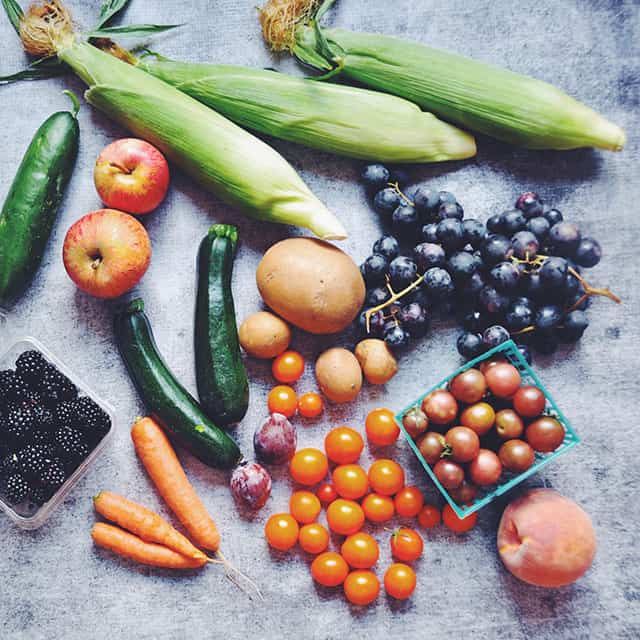 This is a sponsored post in partnership with Naked Juice and Wholesome Wave. All words and opinions are our own and we're sharing this cause with you because we truly believe in its positive impact on our local and national community. Thank you for supporting the brands that help us do what we do!
One of our weekly family rituals is going to our neighborhood farmers market. We try to get out of the house as early as possible so we can grab the very best strawberries and arrive before Neko's favorite soft pretzels run out. We're lucky that our Sunday market sets up just one block away from our house year round, and we purchase nearly all of our fresh produce directly from our local farmers.
Whether it's a gorgeous basket of strawberries, juicy ripe figs, or carrots plucked from the earth hours or days before they arrive to us, we've gotten spoiled by this luxury. Because, truly, having access to fresh produce is a luxury, and one that many people don't have.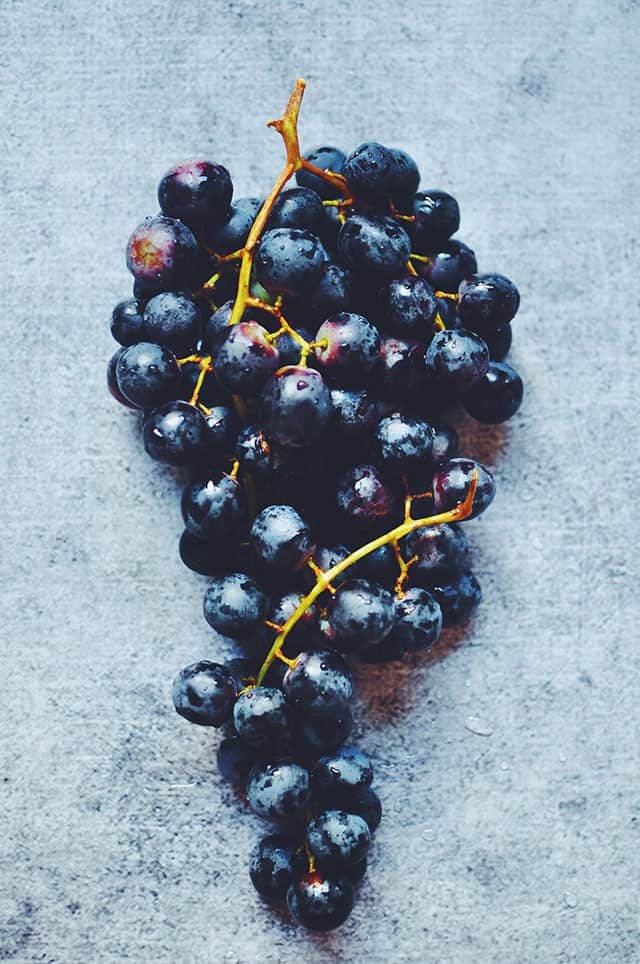 As it turns out, nearly 24 million Americans (and 58,000 San Franciscans!) live in what's called a 'food desert' — an area without access to fresh and affordable healthy food. It's amazing to me that in my very own city, 1 in 14 people aren't able to purchase fresh fruits and vegetables which is why I'm excited to spread the word about an important initiative spearheaded by Naked Juice and Wholesome Wave called Drink Good Do Good.
The campaign, which is running now through October 1st, aims to fulfill the goal of donating 500,000 pounds of fresh produce to communities in need. How incredible is that mission? So what can we all do?
You can help by simply snapping a photo of yourself holding a piece of fruit or vegetable and sharing it on Twitter and/or Instagram using the #DrinkGoodDoGood hashtag (and be sure to tag a friend to follow suit!). For every snap, Naked Juice will donate 10 pounds of produce to Wholesome Wave, a non-profit organization dedicated to increasing access to healthy, affordable food to communities in need.
There are few things that make my heart happier than watching my daughter grow up loving broccoli, carrots, fresh peas, turnips, apples, raspberries, and more. Giving more families the opportunity to enjoy the spoils of our Earth is something that's near and dear to our hearts. We hope you'll join us by participating in this campaign…and let's shoot for 1 million pounds of donated produce because…why not?
To learn more about the campaign, visit: DrinkGoodDoGood.com