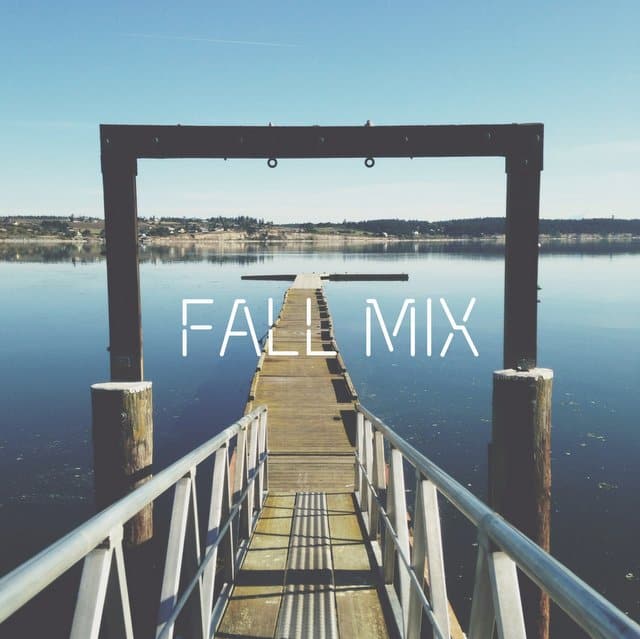 Let there be no doubt that, in my humble opinion, Fall is the best time of the year. Hands down. This season brings with it so many awesome things including (in no particular order) lovely weather, beautiful foliage, decorative gourds, figs, baseball playoffs, pumpkin recipes, spiced cider, mulled wine, Halloween, and Thanksgiving.
The official first day of Fall is a mere week away (September 23rd in the United States) and we're excited enough about the impending change in season that we decided to curate a mixtape to soundtrack all things Autumn.
Below you'll find 20 of our favorite up-and-coming songs to help you craft that perfect Fall mixtape. As you might expect, the mix focuses exclusively on bands we consider to be relatively new and exciting in the indie realm. Although there are plenty of excellent new singles by established artists that we admire (including The New Pornographers, Spoon, Zammuto, DARKSIDE, and so on) that would fit wonderfully on a mixtape, we wanted to shine a line on the best of what's next.
If you're so inclined, we'd encourage you to take your favorites and put them together for your own seasonal soundtrack. Of course, we think they work together as is. If you're looking for even more great new music we suggest checking out our previously published 20 Rising Bands mix that includes many of our other favorite rising artists including IYES, GEMS, Shamir, BANKS, Paperwhite, and so forth.
In the order of appearance, you'll discover new music by the following artists on this collection:
1. CATHEDRALS
2. Daniel Wilson
3. Operators
4. SW/MM/NG
5. Black Honey
6. Salt Cathedral
7. DEATHS
8. Billie Black
9. Fickle Friends
10. Wonder Wonder
11. The Night VI
12. The Tallest Tree
13. VÉRITÉ
14. Banoffee
15. Visuals
16. Zola Blood
17. Evy Jane
18. Oxford Drama
19. Osca
20. J. Fernandez