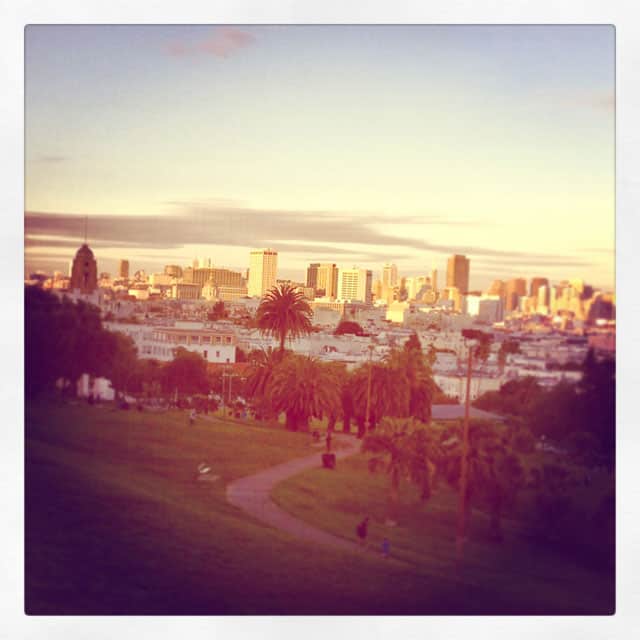 We've done a number of City Guides here on Turntable Kitchen, and the other day, as I was taking a stroll through Golden Gate Park, I realized that I've never actually done a City Guide for the city that I live in. The one I've lived in for the past 8+ years! How crazy is that?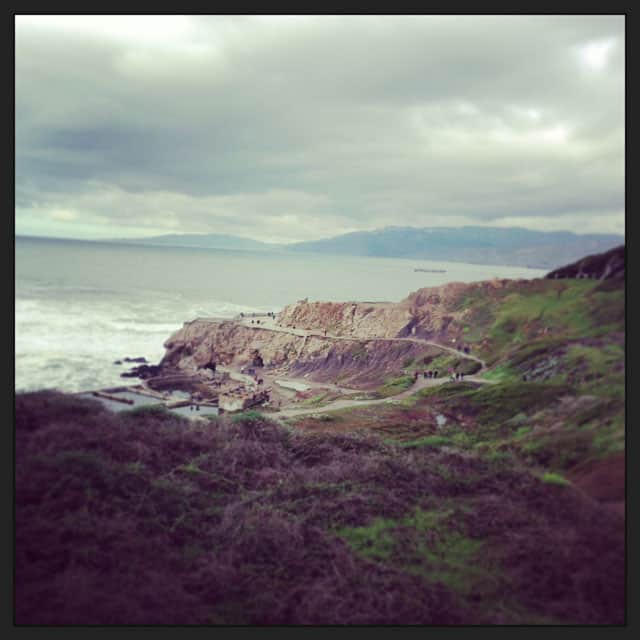 Over the years, I've played tour guide for many friends and family members and I get a lot of emails asking me for recommendations for things to do and see in San Francisco. Though I'm constantly discovering new places, I think I know my city pretty well so I've decided to share some of my favorite things to see and do in SF (and of course, places to eat). I've also picked Matt's brain on the best places to see live music and shop for vinyl records and audio equipment. If you're coming to visit our fair city, I hope you'll check out some of these places.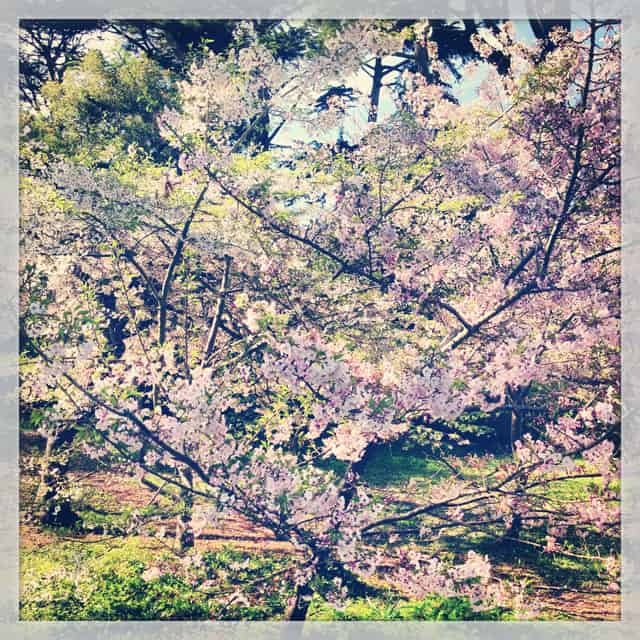 Can't miss spaces and places
Golden Gate Park: The largest urban park in America. We're lucky enough to live just a few steps away from it and it is definitely one of my favorite places in the world. The Botanical Garden is well worth a visit (it's free for SF residents and $7 for adult visitors). Some other fun things you'll find in the park include: Stowe Lake (you can rent paddle boats; on a nice day, it's a cute idea for a date), DeYoung Museum (be sure to take the free elevator inside the museum and enjoy a 360 view of the city), California Academy of Sciences (incredible building, amazing exhibits. If you're in town on a Thursday, check it out at night!). Nearby is one of my favorite bakeries, Arizmendi. You can grab pizza by the slice, or any of their delicious scones, muffins, or cookies.
Dolores Park: On a sunny day, nothing beats grabbing some ice cream from Bi-Rite Creamery, throwing down a blanket, and lazying the afternoon away. The Mission is one of my favorite neighborhoods in San Francisco and the best people watching happens in Dolores Park. I love to bring a picnic, or pop by Tartine Bakery or Bi-Rite for a gourmet sandwich. In the summers, you can try to catch a movie in the park.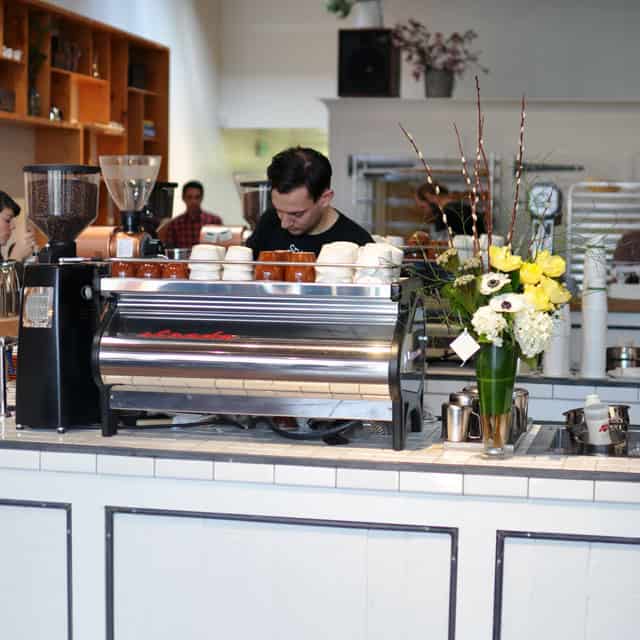 Crissy Field: I tell people to go here if they want to get a good, closeup look at the Golden Gate Bridge. Crissy Field is a popular area for running, biking, walking and picnicking. Walk along the water until you're walked out (you can refuel at the cute coffee shop along the way), then head up to the Marina District for some high-end shopping, lunching/brunching and/or cocktails. I'm a fan of Plant Cafe (their plant burger is my fave), as well as A16 and Tacolicious for dinner.
Alamo Square Park: One of the first things some people think of when they think of San Francisco is the 'Full House houses' or the Painted Ladies. Alamo Square Park is where you can snap some photos of yourself in front of these traditional San Francisco homes. Part of this park is also dog-friendly, so bring your pooch!
Sutro Baths and Sutro Heights Park: I only recently discovered how awesome a walk down to and around Sutro Baths is. The public baths, which were built in the late 19th century and later burned down, are set against the dramatic background of the Pacific Ocean. Walk among the ruins, enjoy the surrounding natural landscape, and sneak a peek at Sutro Sam, an otter that has recently made his home here. Nearby Sutro Heights Park houses a lovely public garden, statues,and views of Ocean Beach and the Pacific Coast Highway.
The Ferry Building: Incredibly picturesque, the Ferry Building is a place to spend your morning and/or afternoon. If you're here on a Saturday, pop over to the largest farmer's market in SF where you'll find an incredible array of produce, dairy, baked goods, as well as prepared foods (including this incredible burger from 5404). Inside, you'll find Blue Bottle Coffee (get the New Orleans Iced Coffee), Miette (French-style cookies and candies), Slanted Door (high end Vietnamese), Il Cane Rosso (fantastic sandwiches) and Hog Island Oyster Company (for oysters and champagne with a view of the Bay Bridge). I could go on and on about how much I love the Ferry Building. It's possibly one of the few places in San Francisco that is both a tourist destination and a local favorite.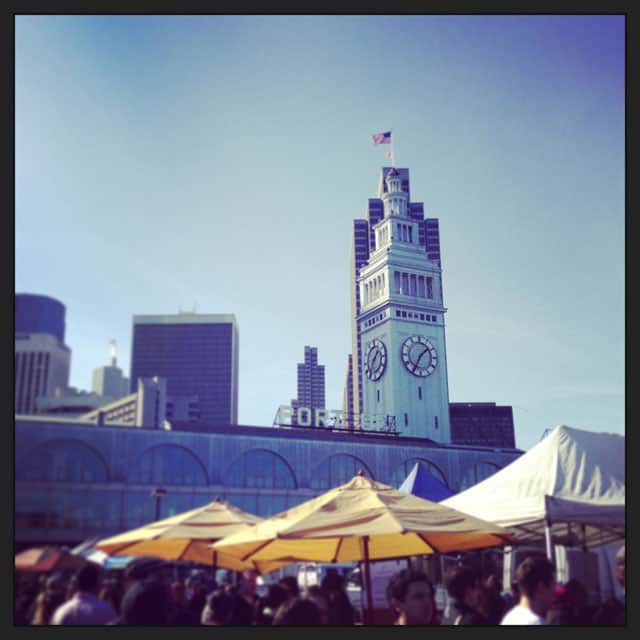 The tastiest food shops
San Francisco is a food town, so when you come here, you best hit up at least one of our local markets (in addition to sampling some delicious restaurant cuisine). Here are a few of my favorites:
Bi-Rite: This store just opened its second location and has become an institution in San Francisco. Bi-Rite also operates Bi-Rite Creamery (arguably the best ice cream in SF). You'll find an impeccable cheese and wine selection, local seafood and meat, and a fantastic deli counter. Also, lots of produce from local farmers.
Acme Bread: You'll find this Bay Area favorite at the Ferry Building and select farmer's market. Their pain d'epi and New York Rye are my go-to's.
Rainbow Grocery: Not really a tourist destination, but I couldn't leave it out. You can find ANYTHING your heart desires here, so long as it's not meat. I come here to stock up in the bulk bins, get honey, nut butters, and more by the pound. If you go, you can say you've been to a real life coop.
Sun Fat: For those who are renting an apartment, you MUST check out Sun Fat for its incredible seafood selection (especially the oysters, lobster and crab). Have yourself a seafood fest.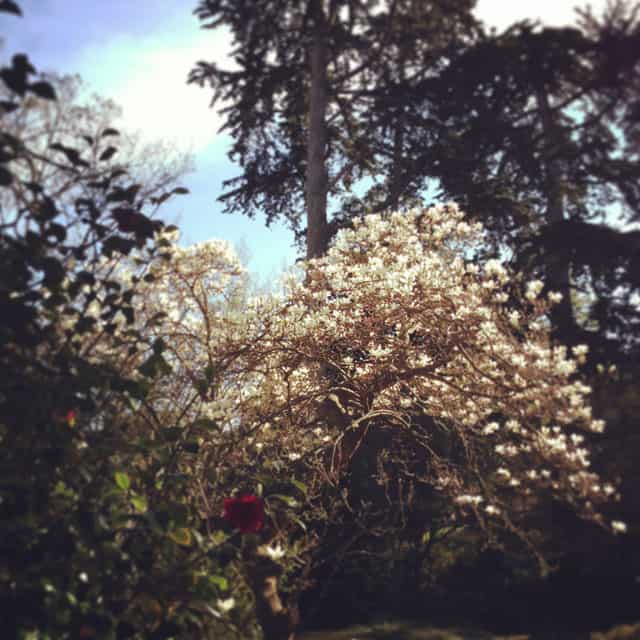 A few of our favorite restaurants
Outerlands: When this restaurant first opened, in the stretch of the Outer Sunset closest to the ocean, you could walk right in and get a table. I discovered Outerlands before they started serving dinner; one taste of their housemade bread was all I needed to go back. With numerous accolades from famous locals like Chad Robertson (of Tartine Bakery) as well as national publications (like The New York Times), Outerlands has become one of the go-to restaurants in SF for brunch, lunch and dinner.
Aziza: Moroccan food served on white tableclothed tables. The food AND the drinks here are amazing. Lots of creative, fresh ingredients and the best couscous you'll find.
NOPA: When a neighborhood gets named after a restaurant (in this case: NoPa is the area of San Francisco that's North of the Panhandle), you bet it's worth the wait. And wait you will. This restaurant serves food into the wee hours of night. If you can't get a reservation, opt to eat at the communal table, but be prepared to scope your spot out and jump on it like a hawk. Try the Blue Bottle Martini, baked beans and burger. This is where you'll find the definition of 'California cuisine.'
Nopalito: owned by the folks who own Nopa, this regional Mexican restaurant has two outposts and is where you can enjoy some truly unique dishes. Most everything is a small plate, so you can always share.
State Bird Provisions: After this restaurant was deemed one of the best in America by Bon Appetit, tables have become elusive, but as with most SF restaurants, a walk-in can often pay off. Food is carted around on a dimsum cart but the cuisine is anything but traditional. We die for the fried bread with burrata, the fresh seafood and pancakes topped with delicacies such as boquerones.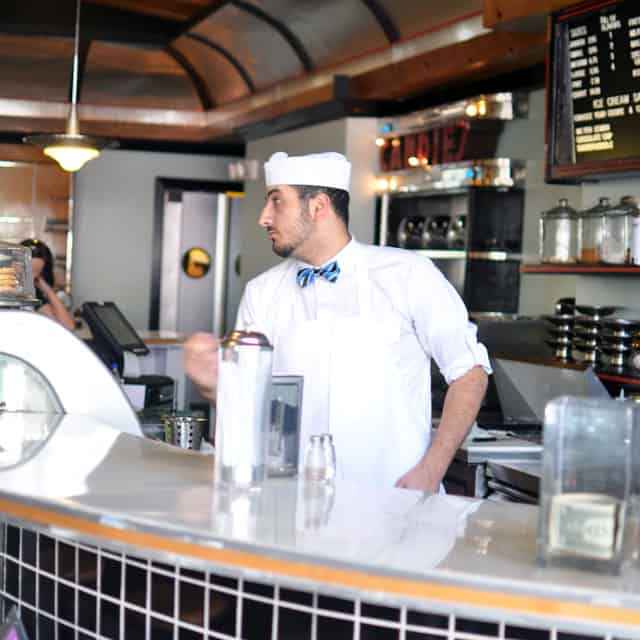 Koo: Our favorite sushi in San Francisco is definitely at this Inner Sunset spot. The one dish you absolutely don't want to miss is the Spoonful of Happiness. It is the first thing I wanted to eat after I had Neko, and that says a lot.
Flour + Water: This hip spot dishes out some of the most fantastic pastas in the city. It's darn near impossible to get a reservation, so get here early (5 pm) and queue up if you want a table.
Delfina Pizzeria: Your favorite San Francisco pizza place will define you. This is mine. Thin crust, Italian-style. I'm perfectly content with a margherita, though we often opt for fennel sausage. Get the hand-stretched mozzarella to start. An outdoor table is a must on a beautiful day in the Mission.
Little Star Pizza: If you're looking for deep dish pizza, this place is your spot. The cornmeal crust is what these guys are known for, but we're also impressed with their quality beer selection.
Zuni Cafe: This is a San Francisco institution. Want to live it up? Start your meal with an oyster selection from the bar, order the roast chicken and bread salad for two, then pop around the corner to Hôtel Biron (in the alley) for a drink.
Zero Zero: When people ask me where they should go with a big group, I usually say Zero Zero. Centrally located (in downtown), they serve awesome pizzas (and other Italian specialties) and have a build-your-own-softserve menu for dessert. A-mazing.
Zazie: This adorable little spot is great for weekend brunch. Come before 10 to avoid a long line, or walk around Cole Valley while you wait.
Taqueria Cancun: This is my spot for legit Mexican food. They're got the works, including agua frescas.
Ken Ken Ramen: San Francisco is known for amazing Asian food. This is the spot for an excellent bowl of ramen.
Commonwealth: This is my special occasion restaurant. Although its location is right smack in the middle of gritty Mission Street, inside, you'll find yourself at a top-notch institution. Book yourself a table in advance and get the tasting menu.
Bar Crudo:  San Francisco has amazing seafood, and Bar Crudo is a great place to sample it. This restaurant also has an excellent happy hour.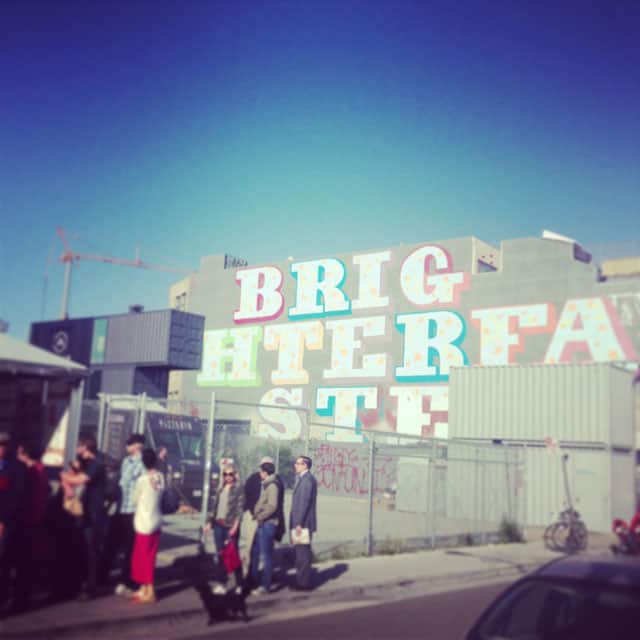 Beer gardens, bars, and coffee shops
Biergarten: Here in San Francisco, we LOVE to talk about the weather, and when the sun is out, this Hayes Valley spot is THE place. Not only does Biergarten have great beer, they serve up delicious food to boot.
Zeitgeist: Oh, 'Geist. I have to say that Matt and I are divided here. I prefer the hipster mecca, Biergarten, whereas 'Geist is his spot. This is the real San Francisco deal. Come on a sunny Saturday and get yourself a Bloody Mary.
Two Sisters Bar & Books: I adore this tiny little spot in Hayes Valley for drinks with the girls or a date night. They serve up delicious drinks and small bites in a super cozy atmosphere. Try the deviled eggs.
Four Barrel: Outside of San Francisco, everyone thinks we're all about Blue Bottle but Four Barrel is definitely no close second. We like their Mission location both for the coffee and the atomsphere/parklet.
Sightglass Coffee: Ask San Franciscans about their coffee and they will talk your ear off. For home-brewed coffee, we prefer Sightglass above all others, and their beautiful location is worth a visit.
The Mill: The Mill is a collaboration between the folks behind Four Barrel and Josey Baker Bread. The spot is airy and beautiful and they serve incredible toast and other goodies alongside your cup of jo. These days, it's the see and be seen spot.
Bourbon and Branch: This is my favorite bar, hands down. A speakeasy in the TenderNob, you'll need a password to get in.
Amelie: A lovely little wine bar on Polk Street that's a great place to meet up for drinks.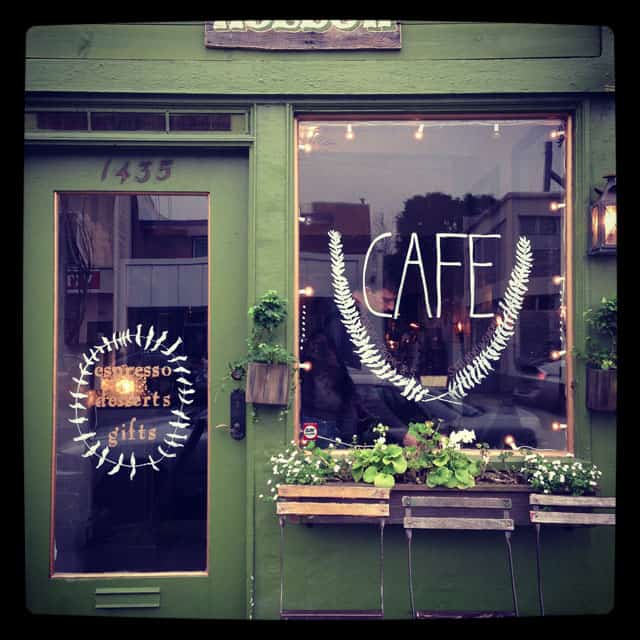 Ice cream
Bi-Rite Creamery: My favorite ice cream in the city. The lines are long here on sunny days, but worth it. My favorite flavors are the salted caramel, Mexican chocolate and Ricanelas. Their soft-serve window typically has a much shorter line.
Ice Cream Bar: A 50's style soda fountain, this place is whimsical and serves up unique ice cream flavors. In Cole Valley.
Humphry Slocombe: The Secret Breakfast is the thing to get at this Mission establishment.
Smitten: If you want a unique ice cream experience, head to Smitten (right near Biergarten) where your ice cream is 'churned' on the spot, using liquid nitrogen.
Fraiche: There are a few locations of this frozen yogurt shop in the Bay Area, but my favorite is this one, on Fillmore. Their chocolate fro-yo and jam-like berry sauce mix-ins are the best, if you're looking to go the 'healthier' route.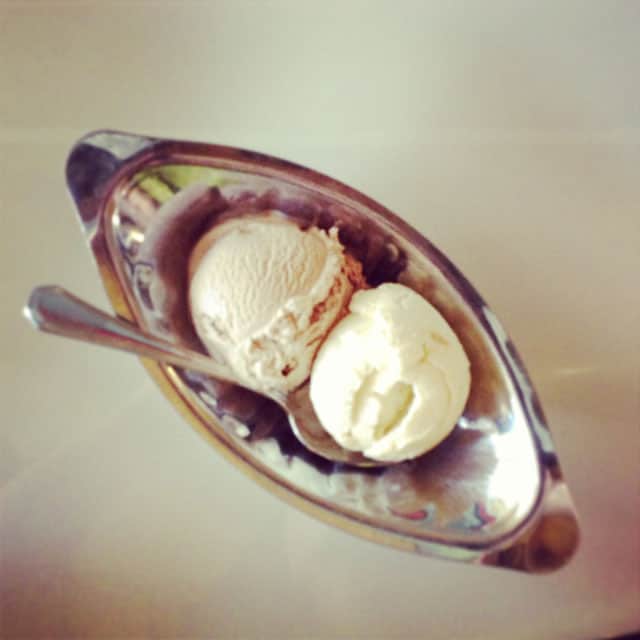 Record shopping
Amoeba Records: This is easily one of the world's greatest record stores. Amoeba offers a huge selection of rare and new vinyl records and CDs in nearly all genres. You can spend hours crate-digging through the $1 bin, thumbing through their extensive selection of new LPs, or just make a beeline to the "new arrivals" section to score a great deal on a used record. They also host some of the best in-store performances you'll find anywhere including sets from artists like Spoon, Jessie Ware, Dinosaur Jr, Mikal Cronin, Vampire Weekend, Elvis Costello, and Chris Issak.
Aquarius Records: What Aquarius Records lacks in size it makes up for in expert curation. They stock a hand-picked collection of some of the best records in indie rock, metal, avant garde, and underground electronica. The staff is incredibly knowledgeable and they're more than happy to tell you about the latest and greatest.
Rooky Ricardos Records: An incredibly unpretentious owner-operated record shop that specializes in '60s and '70s soul. Honestly, I can think of few better places to get your fingers dirty flipping through piles of used record jackets than at this cozy spot. They also offer several listening stations so you can try before you buy. Highly recommended.
Groove Merchant Records: Few record stores can boast a shoutout from The Beastie Boys, but Groove Merchant received that very honor in the B-Boys jam "Professor Bootie" (from Check Your Head). They offer a great selection of rare and hard-to-find LPs in multiple genres including soul, Latin, funk, and more.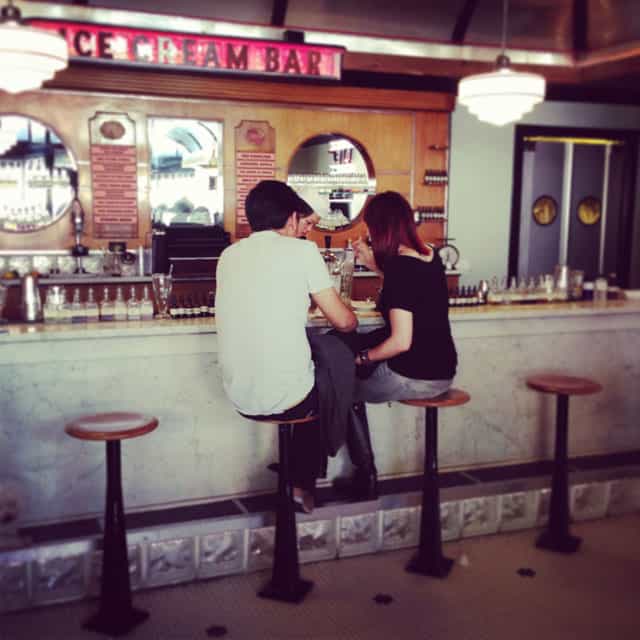 Music venues
Great American Music Hall: During the encore of his first-ever SF gig, Beirut's Zach Condon called out to have the house lights turned on before exclaiming that GAMH was the prettiest venue he'd ever played. Indeed, with its decorative balconies and beautifully ornate stage, it's easily one of our all time favorites. Originally built in 1907 as a symbol of San Francisco's rebirth from the 1906 Earthquake, the venue has been host to a number of famous live albums and DVDs over the years, with performers ranging from The Grateful Dead to Robin Williams.
Cafe Du Nord: Atmospheric and intimate, the cozy Cafe Du Nord is one of those venues that are worth visiting regardless of who's performing. Of course, the schedule is often every bit as impressive as the venue itself. In the past ten years alone you could have caught bands including Spoon, Neil Young, Girls, J. Mascis, The Zombies, Dave Davies, The National, Beach House, and a host of the best rising bands.
Bottom Of The Hill: Despite its out of the way location, Bottom of the Hill has long been a favorite for many locals. The relatively small venue features live gigs nearly seven nights a week and is nearly always a good time.
The Fillmore: The Fillmore is arguably the most famous rock venue on the planet. It's witnessed countless legendary performances including gigs by The Doors, Jimi Hendrix, Otis Redding, Miles Davis, Pink Floyd, Jefferson Airplane, Aretha Franklin, Elton John, and The Who. Aside from the fact that it's a beautiful locale where you can see some of the world's top performers, you can lose yourself just wandering the club checking out their collection of framed concert posters they printed to promote their shows over the years.
The Independent: Although not as pretty as some of the city's other venues, The Independent is conveniently located near the geographic center of the city and consistently offers many of the best live shows.
Rickshaw Stop: The quirky and small Rickshaw stop is one of my favorite locations to watch rising bands on their way up. It's small, but not tiny and regularly books great shows.
Brick & Mortar: Another small but awesome venue to watch new artists before they're huge. Their calendar is consistently solid.
Want even more San Francisco recommendations? Check out our guide to the Inner Sunset, San Francisco neighborhood.