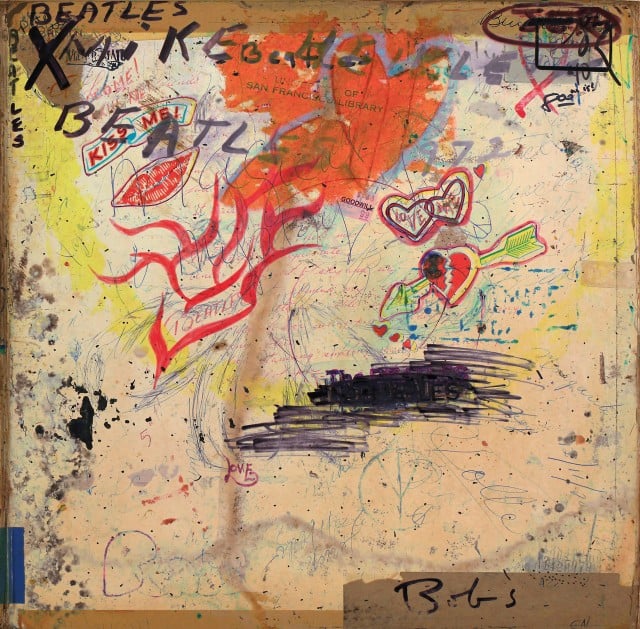 Yeah, it's the weekend, but this is too awesome not to share immediately. You may have heard of Rutherford Chang from the recent New York Times article about his hobby. Basically, Chang collects first pressings of The Beatles' White Album. He owns 600+ copies and counting. You can read about his collection and exhibit in NYC here.
Well, Chang has decided to record 100 copies of the album and then layer them on top of one another. As he explains it: "with scratches and physical imperfections accumulated with age, all play slightly differently, causing the 100 layers to gradually drift out of sync over the course of each side."
The result begins with a somewhat static-laden version of "Back in the U.S.S.R" which eventually gives way to ghostly, psychedelic rendition of tracks like "Dear Prudence" and "Ob-la-di, Ob-la-da" before ultimately devolving into a cacophony of noise by the end of side-a. Whether it's listenable or not is up to you, but I think it's often pretty amazing. You can buy a vinyl copy of the recording here (limited to 800 copies) which includes a poster of all 100 covers. The album art for the vinyl (above) is a composite of all 100 copies layered on top of one another as well.
Thanks to Sly Vinyl for the heads up on this one.