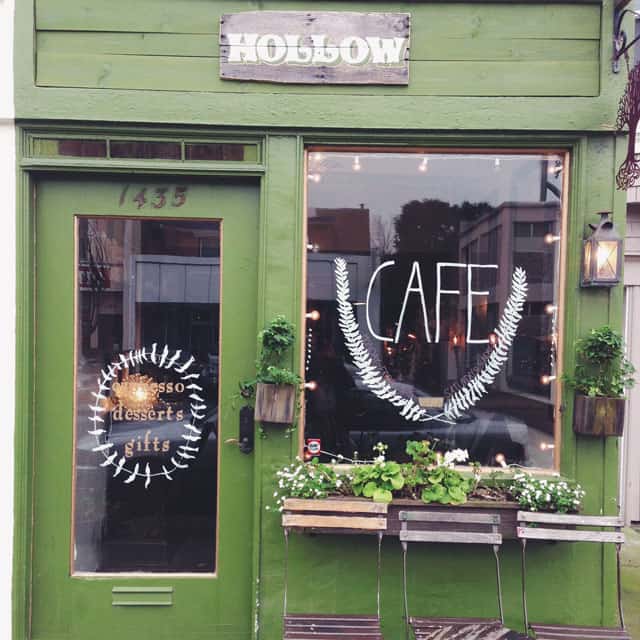 I've been living in the Inner Sunset neighborhood of San Francisco for nearly 10 years (what?!) and the reaction I get from people when I tell them where I live has gone from, "Where is that?" to "I love that area! I want to live there!" It's been strange and satisfying to hear my hood ('the avenues' as some old-school San Franciscans might refer to it), despite its fog and lack of a decent gym, get the love it deserves.
In the last year or two, I've noticed that our less-hip sister, the Outer Sunset, has been receiving some notable press for its small collection of awesome restaurants, bakeries, and shops. It's been awesome watching what has otherwise been a sleepy, distant area next to Ocean Beach get some well-deserved attention, but I'm here to tell you that the Inner Sunset is still where it's at.
Inner Sunset, San Francisco Hot Spots
Hollow might just be the cutest little coffee shop you've ever been to in San Francisco, or elsewhere. Each time, I get a vanilla bean latte and walk away with other goodies (the shop owners curate an impressive collection of gift items so you can grab a coffee, a homemade marshmallow and gifts for a few friends).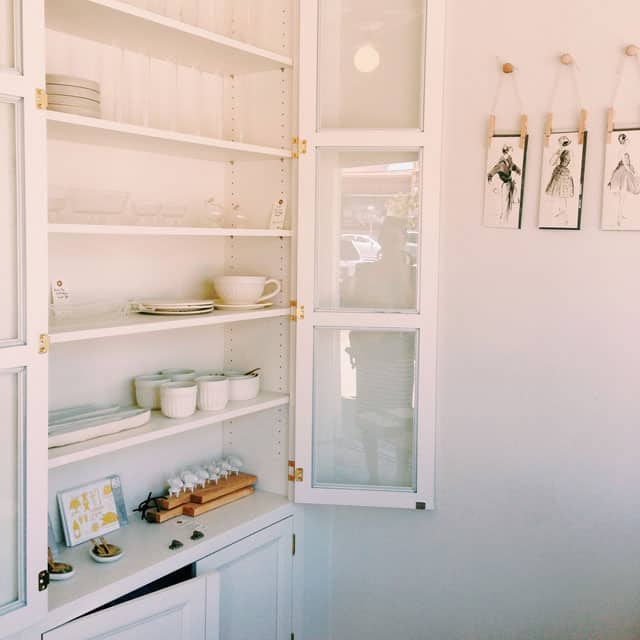 Dandy is a new housewares shop recently opened by the owners of Hollow (it's right next door). The space is small yet delightful. We got some cheese head markers recently, but there are so many treasures here ranging from cutting boards to glassware sourced from cool makers around the country. It's cool enough to be in the Mission District, but more laid back to suit the 'Set.
Whistle SF. I JUST stumbled across this lovely little shop around the corner from Hollow and Dandy. The owners find awesome items from all around the world (they're marked with little cards that say which country they're from). I just nabbed a few beautiful glasses made in Morocco.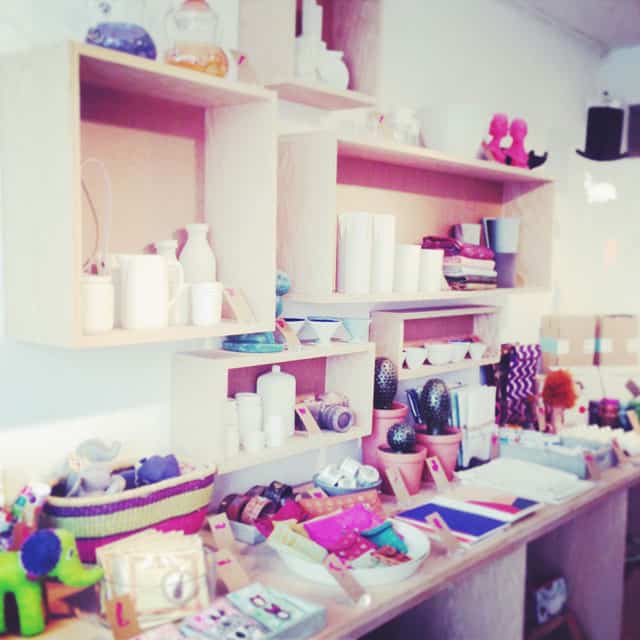 Izakaya Sozai. It's nice to know that even though we probably won't go back to Japan for a while, one of the best izakayas in San Francisco is just a few blocks away from us.
Nabe. Another excellent spot in our 'hood is this Japanese hotpot restaurant. We recommend getting the kimchee broth.
Arizmendi Bakery has been around for years and years but its baked goods and pizzas by the slice or to go can't be beat. We just sampled their gluten-free blueberry scone (A+) and pick up a loaf of their bread weekly. They also just started making sourdough croissants and sell their sourdough pizza dough to go.
Nopalito has its second (and dare I say, cooler) outpost on the 9th and Iriving stretch. It offers great regional Mexican food, fantastic cocktails, and paletas.
Inner Sunset Farmers Market. Every Sunday from 9-1 in between 8th and 9th avenue (between Irving and Judah), you'll find our excellent farmer's market, which is frequented by locals, and offers a selection of produce, eggs, meat, baked goods, seafood, and more.
Twirl and Dip in Golden Gate Park. If you're on your way to or from the California Academy of Sciences or de Young Museum, you might want to wait in line for some vanilla bean soft serve dipped in TCHO chocolate and sprinkled with sea salt. Just sayin'.
DRIP'D Coffee Lab. You'll find this tiny little drip coffee place in the back of a shared space whose storefront features soaps and bodycare therefore it's easy to miss. But, you'll want to pop in here, especially if you're stopping by the farmer's market on Sunday, or just strolling through the neighborhood. Aside from Hollow, this is the best place for artisan coffee in our hood (they serve Sightglass).
More to come
This is just a taste of the fabulous finds in the Inner Sunset. Stay tuned for a more expansive San Francisco City Guide (which will include music venues, record shops, and our favorite spots in San Francisco).
Getting There
If you plan to visit San Francisco, the Inner Sunset can be reached by hopping on the N Judah outbound from Powell, Montgomery, Civic Center, Van Ness, or Embarcadero stations. It's about a 30 minute ride from downtown (get off at 9th and Irving or thereabouts).