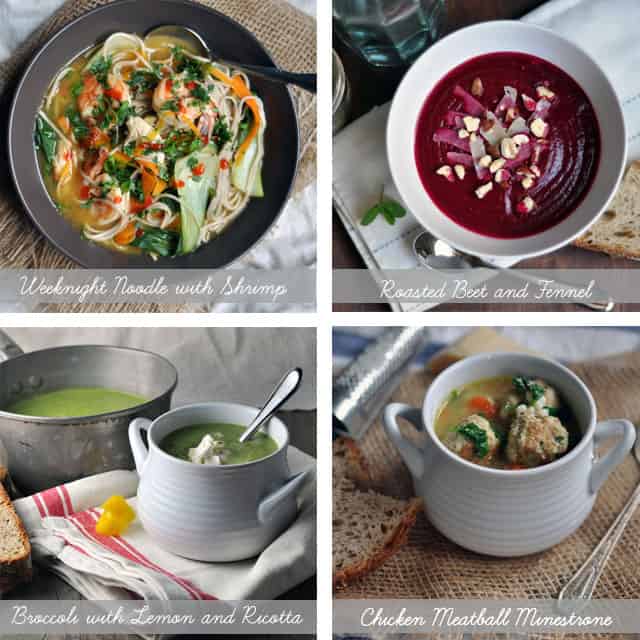 The time has come! Soup weather. Now it's officially November, which means my favorite holiday is only a few weeks away. I've already begun to compile my Thanksgiving recipe ideas list; the hardest part is going to be narrowing it down. What's on your agenda? Buttermilk biscuits? Cornbread stuffing? Apple pie? I'd love to hear.
At this time of year, my big stockpots and Dutch oven get a serious workout because most nights, I prefer to eat my meal out of a steaming hot bowl. We don't necessarily need stick-to-your-bones food around these parts, but it sure helps get me in the cold weather mindset.
Today, I'd like to share a few of my favorite cold weather soup recipes.
Two are entirely vegetarian, all of them using ingredients you'll likely spot at your markets around this time of year: beets, carrots, broccoli, and fennel.
Weeknight Noodle, Vegetable and Shrimp Soup
Broccoli Soup with Lemon and Ricotta
Chicken Meatball Minestrone with Ras El Hanout and Israeli Couscous