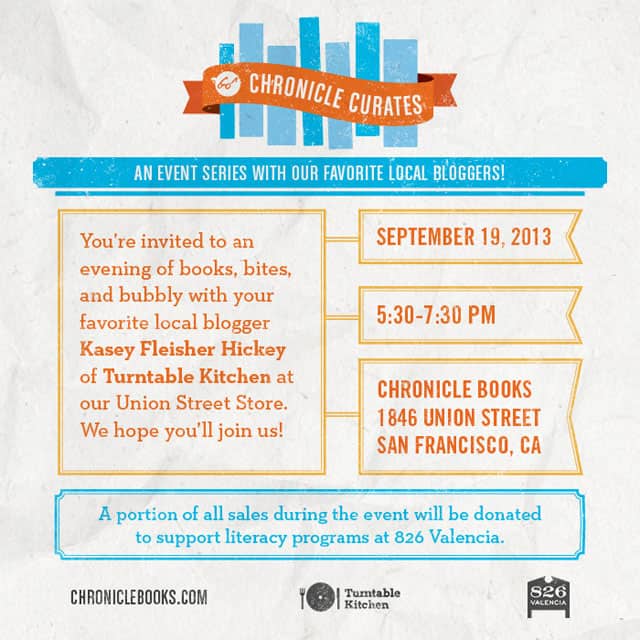 I'm so excited to team up with Chronicle Books and 826 Valencia (a wonderful organization that encourages young writers and helps them foster creativity through project-based programs) to host a little happy hour at the Union Street location of Chronicle Books on Thursday, September 19th.
If you're local (or happen to be visiting the Bay Area) I'd love to see your face and meet you at the event. I've curated a selection of some of my favorite cookbooks and children's books (I couldn't resist!) which will be available for purchase at the event. Not only will you receive a 25% discount on the titles I've selected, but a portion of the proceeds from your purchase will go towards 826 Valencia.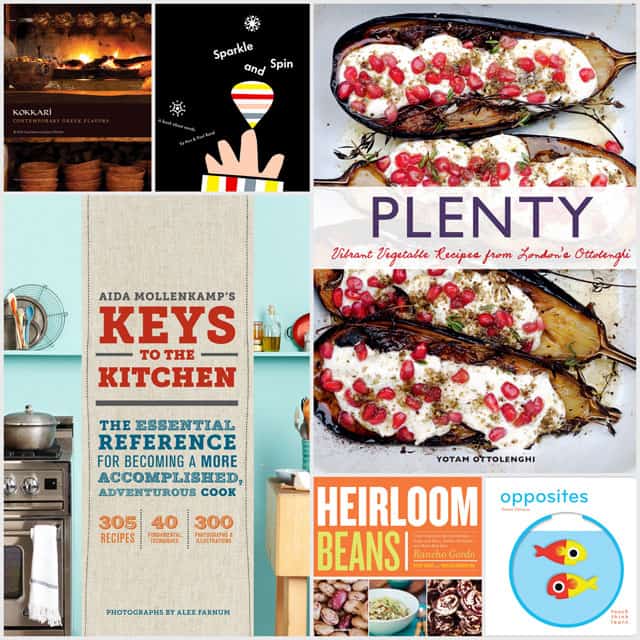 My Chronicle Curates selection includes:
Sparkle and Spin
Plenty
Keys to the Kitchen
Heirloom Beans
Kokkari: Contemporary Greek Flavors
Touch Think Learn: Opposites
I hope to see you there!
Spread the word about this great event by tweeting @ttablekitchen, @chroniclebooks and @826_Valencia.