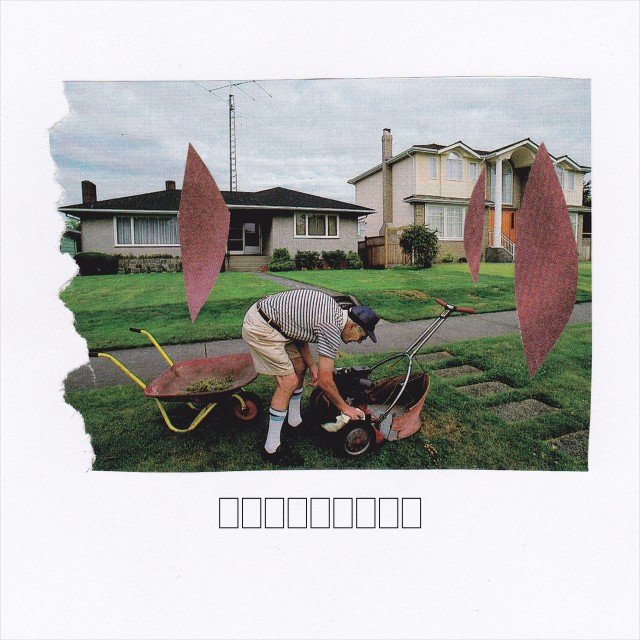 The music of Virginia Beach's Seamonster (a.k.a. Adrian Todd Webb) has long been a favorite in our home. Although it'd be a mistake to over-generalize his style, I think it is fair to say that, by and large, Webb is known for recording tunes that are crisp, thoughtful, and exude a tender warmth. It's also true that he generally favors a DIY-styled sonic palette that collects sounds from a combination of traditional and non-traditional sources from which he creates his folksy, often quirky, key-board anchored tunes. His Two Birds EP was one of my favorites released in 2010 and his new Baldessari LP is similarly excellent and engaging. As you can imagine, we were honored when he and his label (our good friends at Gold Robot Records) suggested we partner for this release through the Pairings Box.
Although not precisely "new," both of the tracks featured here are exclusive to this release and have never been previously released in any form. The a-side "Crystal Tear" is based upon a novel by Alfred Jarry and features instrumentation recorded from 2010 paired with newly recorded vocals. It builds upon a gently swaying, clean melody that is pillowed with a mesh of shimmering tones, taut acoustic guitar, and a slow, steady rhythm. The result is a soundscape that is hazy and pleasantly dream-like.
Meanwhile, the b-side, "I Thought I Saw You In My Peripheral Vision," is built from music Webb originally recorded in 2005 with an old Yamaha keyboard. It's now partnered alongside newly recorded vocals and a few "iPad calculator flourishes." It's quietly buoyant and charmingly playful with its laid-back, head-bobbingly upbeat tune and swirling keys. Together, the pair of tunes are an irresistibly fun set that compliment one another beautifully.
You can grab a copy of this limited edition vinyl single (400 copies on blue vinyl, 60 copies on gold vinyl) only by subscribing to the Turntable Kitchen Pairings Box. It's available digitally on iTunes via Gold Robot Records.