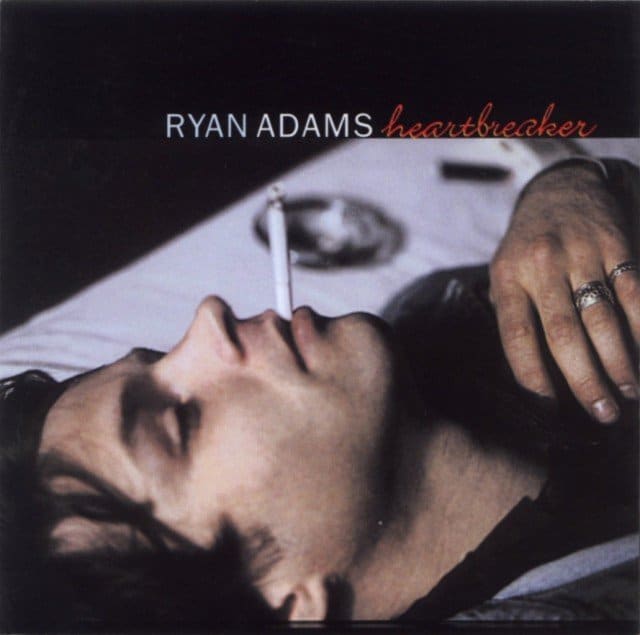 I'm not going to beat around the bush: Ryan Adam's Heartbreaker is one of my favorite albums of all time. In fact, I'd even go as far as to argue that it's one of the best albums released since 2000. Prior to the release of Heartbreaker, Adams had already established his credentials as a top-notch songwriter during his time fronting the much-hyped and critically well-regarded band Whiskeytown. Unfortunately, the band's lineup was constantly in flux, eventually leading Adams to call it quits for the band. In the wake of Whiskeytown's demise, Adams traveled to Nashville to record his solo debut. And, as if to prove he deserved all of the hype he garnered with Whiskeytown, he gathered a roster of well-respected musicians to support him including, amongst others, David Rawlings, Gillian Welch, and Emmylou Harris.
Considering the lineup (not to mention Adams' own background), it's unsurprising that Heartbreaker is a lush blend of jazzy bluegrass, gritty country, and loose rock n' roll. It bursts open with the rousingly boisterous rocker "To Be Young (Is To Be Sad, Is To Be High)." The jam just spills along like marbles bouncing across a dusty, hardwood floor as Adams croons in a throaty, twangy howl: "Oh one day when you're looking back / You were young, and man you were sad / When you're young, you get sad / When your young, you get sad… then you get high."
When Adams rocks out on Heartbreaker, his touch points are classics like Bob Dylan, The Rolling Stones, and The Band. Nonetheless, more often than not, Adams' keeps the mood more mellow and folksy. Indeed, the only other true rocker here is "Shakedown on 9th Street." Instead, Adams remains more pensive and atmospheric on the balance of the LP. For example, "Oh My Sweet Carolina" is a flowing country-groove featuring harmonies by Emmy Lou Harris. "Bartering Lines" is a rootsy ballad with twanging banjo and a slowly simmering melody. Similarly, the track "Damn, Sam (I Love A Woman That Rains)" is a touch of Elton John re-imagined as a country-rock legend.
And while I love a gritty rock song as much as anyone, like all good country music, there is a strong argument for the theory that Adams is at his best when he slows things down. In fact, "Come Pick Me Up" easily gets my vote as the best track Adams has ever penned. It is a slow-grooving ballad laced with heavy hits of beautifully melodramatic country music twang: "Come pick me up / Take me out / Fuck me up / Steal my records / Screw all my friends / They're all full of shit / With a smile on your face / And then do it again / I wish you would."
In the world of food, I hold dungeness crab in as high regard as I do Heartbreaker in the world of music. It's an incredibly delicious meal that's a little messy, a little fussy, but always deeply rewarding and filling. And it's a fun meal to prepare too. Go get yourself a couple of crabs, crack a beer, throw on an apron, drop the needle on Heartbreaker, and get to work!
Buy Heartbreaker on vinyl from Insound (you need this one in your collection). Read Kasey's post about our recent dungeness crab cooking experience.