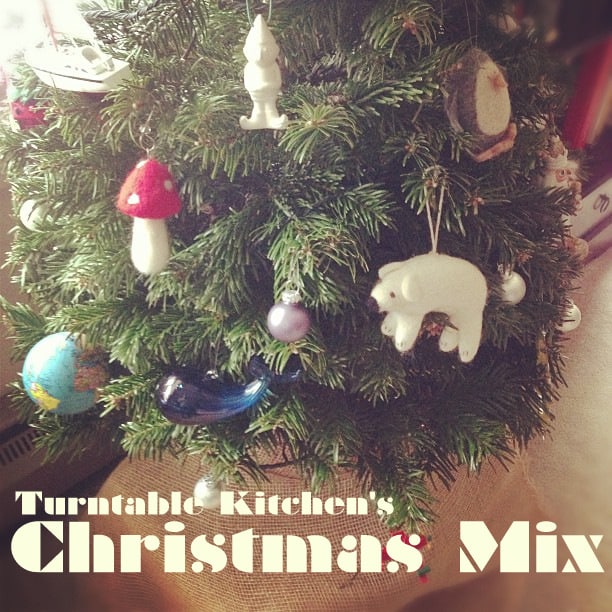 I love Christmas time. For me, the holiday has always been a time for giving; a time for reflecting; and a time for bonding with family. I've lived in California for over ten years now, and every year since I moved here I've looked forward to spending Christmas with my parents and family in Ohio. I look forward to shopping with my Mom and overdoing it on her Christmas cookies. I look forward to having a glass of wine with my Dad and talking about books and his growing nativity scene. I look forward to hanging out with my brothers and their families. I look forward to watching National Lampoon's Christmas Vacation with the family (we watch it every year). It really is the best time of the year. Sadly, I won't be home for Christmas this year. It is for a good, happy reason (Kasey and I are expecting an addition to our family only a couple of weeks after Christmas). Nonetheless, it is probably for that reason that I'm feeling a little nostalgic this year. Anyways, because I'm full of Christmas spirit this year, I was inspired to put together Turntable Kitchen's first ever Christmas mix to share with you.
Not every song on here is specifically about Christmas (though most are). Still, I think they all stay relatively true to the spirit of the holiday and the season itself. Best yet, I think these are all great tunes. Here's to a wonderful holiday season!
Turntable Kitchen's Christmas Mix (.zip file)
01. Sufjan Stevens – Come On! Let's Boogey To The Elf Dance!
02. Summer Camp – All I Wonderful Christmas Is You
03. Run-D.M.C. – Christmas In Hollis
04. Vampire Weekend – Holiday
05. Real Estate – Snow Days
06. Woods – Christmas Time Is Here
07. Yo La Tengo – It's Christmas Time
08. The Mynabirds – All I Want Is Truth (For Christmas)
09. The White Stripes – Candy Cane Children
10. Swearing At Motorists – Silver Bells
11. The Format – Holly Jolly Christmas
12. The Walkmen – Christmas Party
13. JD McPherson – Twinkle
14. Death Cab For Cutie – Christmas (Baby Please Come Home)
15. Best Coast / Wavves – Got Something For You
16. Lindstrom – Little Drummer Boy
17. I Break Horses – Winter Beats
18. The Eastern Sea – Walking In The Air
19. Sufjan Stevens – That Was The Worst Christmas Ever
20. Belle & Sebastian – Santa Claus
If you're still taking care of your holiday shopping, we're here to help. You'll find the best gifts EVER in the Turntable Kitchen Market. You'll also find something for the music lover in your life on Turntable Kitchen's Vinyl Record Collector's Gift Guide. Your foodie friends and family with love the selection from Turntable Kitchen's Cookbook Lover's Gift Guide. And you'll probably want to treat yourself with some goodies from Turntable Kitchen's Coffee Lover's Gift Guide.