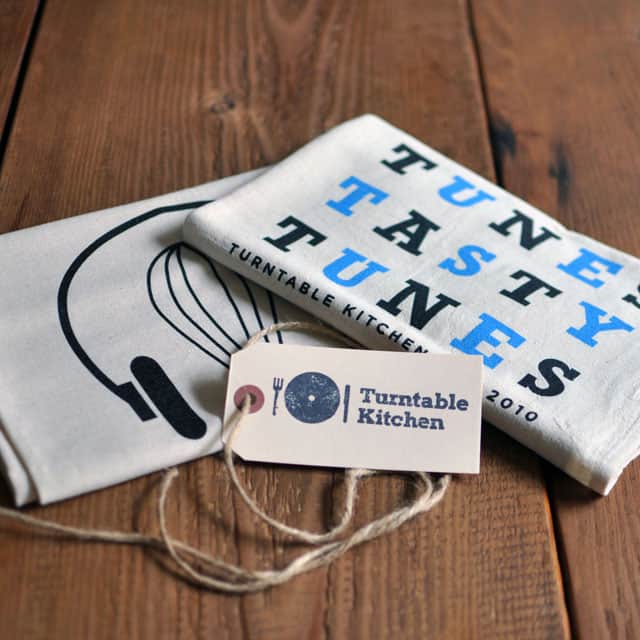 Have you checked out the TK Market recently? It's our online shop for TK goodies and it's a great place to hit for gifts for yourself or someone else on your holiday shopping list.
Among the items you'll find in the Market are soft tees featuring some rad designs created for us by Amanda Jane Jones, Pairings Box gift subscriptions (yes, we do ship internationally!), gift bundles (perfect for the holidays!), and now…flour sack tea towels!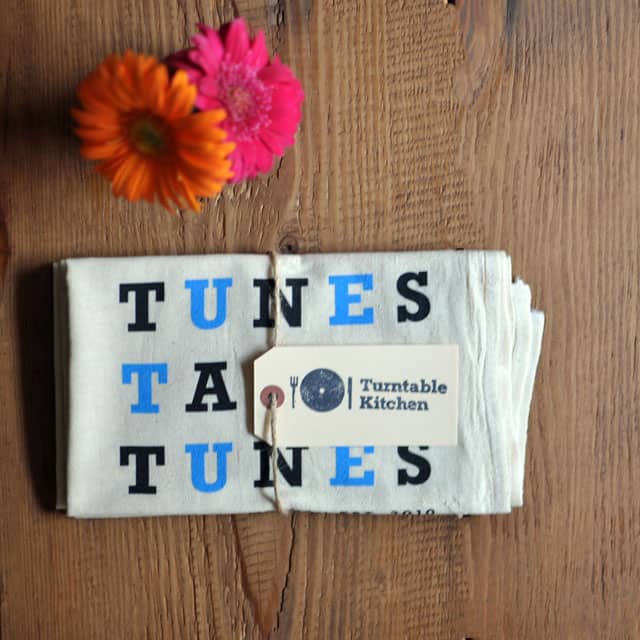 You can purchase the towels as a set of two or individually. Both designs (also created for us exclusively by Amanda Jane Jones) are screen printed onto the towels by hand, using non-toxic (kitchen-safe) ink. The towels themselves are made of 100% cotton and are 100% natural, meaning they haven't been color treated or chemically processed, so they maintain a bit of that rustic feel. They're 22in x 38in. You can purchase a two-pack for $22 + shipping or individual towels for $12 + shipping.
Ours are already getting plenty of use.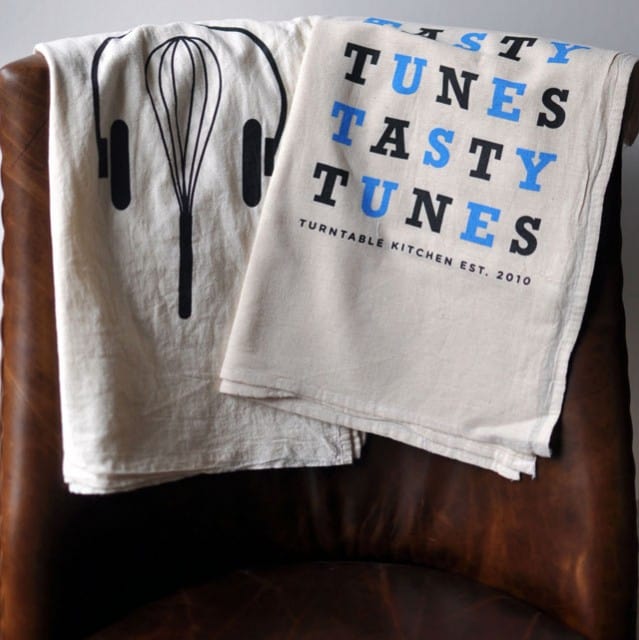 Subscribe to the Turntable Kitchen Pairings Box beginning with the December Box.
Subscribe here.
Purchase a 1 month or 3 month gift subscription.
Check out other gift ideas:
Turntable Kitchen's Coffee Lover's Gift Guide
Turntable Kitchen's Vinyl Record Collector's Gift Guide
Turntable Kitchen's Cookbook Lover's Gift Guide