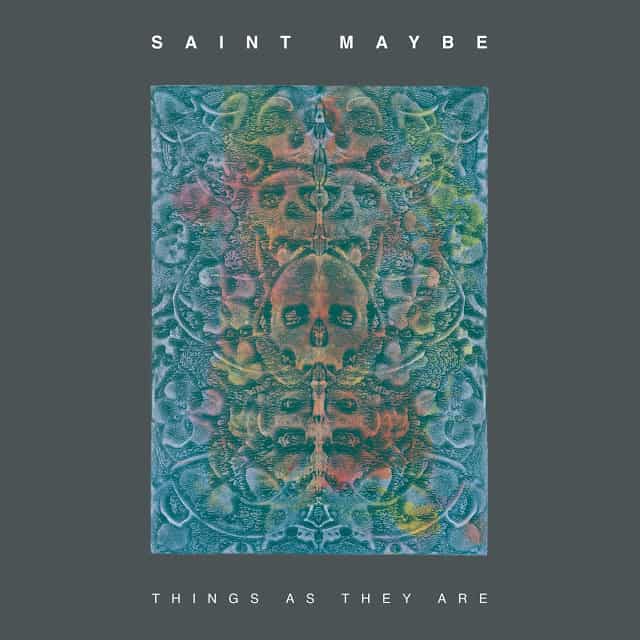 Fort Lowell Records has been one of my favorite young labels for some time now because of the consistently high standards they have for their releases. Literally everything I've heard from the label has been solid which isn't something I can say for most labels — even most of my other favorites. So when they approached me to see if I'd be interested in the exclusive premiere of the Saint Maybe debut album Things As They Are, a stream of the ENTIRE album no less, of course I accepted. After all, there was never any question in my mind that the album would be fantastic. And it is.
If you aren't familiar with them, Saint Maybe is a Tucson-based supergroup of sorts, consisting of musicians whose resumes include work with established names such as Patti Smith, Neko Case, Calexico, Animal Collective, Jackson Browne, Bob Dylan, Andrew Bird, Bob Mould, and more. Put another way, these folks have recognized talent. I couldn't put it better than their poetically-written bio: "Saint Maybe is as much a journey as a band. It speeds down Highway 1960, hangs a left at Psychedelic Boulevard and pulls up in front of your house. Out steps Oliver Ray and company, unpacking memories of AM radio and erecting signs to the future mapped out by the beat poets. Saint Maybe is as fresh now as the birth of rock and roll was then."
Fans of Wilco, Ryan Adams, Bob Dylan, Califone, and Tom Petty will each find something to fall in love with here.
You can pre-order the album from Fort Lowell Records. It's coming November 20th.