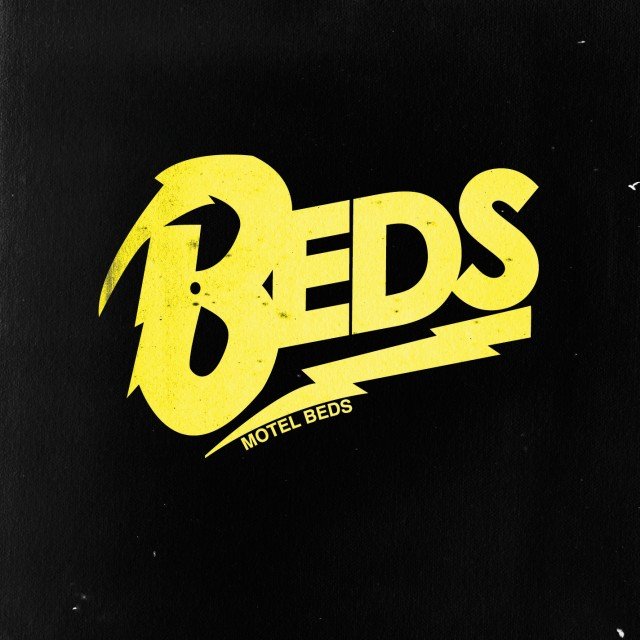 Our buds in the Motel Beds have been busy lately. They're fresh off of a headlining set at CMJ for No More Fake Labels and, perhaps more importantly for our purposes, they've got a brand new LP packed full of scruffy, energetic rockers and crispy, swaying ballads. Indeed, that new LP, Dumb Gold, demonstrates how with each new release these Dayton-based boys continue to build energy kinetically building upon each previous release.
A steady groove erupts into a gnarly, raucous beat on Dumb Gold opener "Smoke Your Homework." Amid crashing percussion, a buoyant bassline, and sharp, reverb-tinted guitar riffs, frontman P.J. Paslosky spits his lyrics rapid-fire before ending the chorus with a snarl as he sings "so come on, come on, come on, come on." It's followed with the upbeat and bright "Valentimes" which is packed with weightless, almost ghostly, harmonies and a swinging melody. These tracks, alongside brittle ballads like the smoky "Oh Me Oh My" and the swooning title track, demonstrate that Dumb Gold doesn't reflect a departure from the sonic signature the band has previously established on Tango Boys and Sunfried Dreams. However, throughout the album the Dayton quartet continue to further refine their style and polish their melodies. It's a solid entry into the band's quickly growing catalog and is definitely recommended for fans of down-and-dirty rock n' roll.
We're pairing this one with Kasey's recipe for Baked Pumpkin Donuts with Chocolate Glaze and Chopped Pistachios. Kasey made these irresistible bites for my German beer garden birthday party. They are moist, flavorful, and sweet. As you might imagine, they were a huge hit. And just as this recipe could pair well with a cup of morning coffee or a late-afternoon liter of German beer, so could Motel Beds' Dumb Gold: bouncing, magnetic and wholly unpretentious.
Then head to the Kitchen to read Kasey's recipe for Baked Pumpkin Donuts with Chocolate Glaze and Chopped Pistachios.