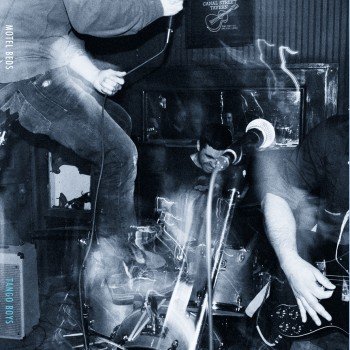 Conditions were blizzard-like outside, the snow was knee-deep, and it wasn't even Halloween yet. It didn't often begin snowing that early in the Dayton-area, but it had begun early that year. I was not happy. By the time I was sixteen, snow was my sworn enemy. I'd tell people that I didn't mind being cold, and I didn't mind being wet, but I hated being cold and wet. I don't remember where I first heard that saying, but I immediately knew it applied to me. There are many things about Ohio that I miss since moving to California, but snow is not one of them. Thunder storms, yes. Snow storms, no. So, of course, after trudging through snow that deep, I was cold, wet and unhappy by the time I eventually got home for dinner with my parents. Dinner that evening was my mom's spaghetti with meatballs – an old family favorite – and I remember how warming it was. With my belly full of good food, I felt thawed, dried out and in much higher spirits. Sure, pasta and meatballs may not be specifically thought of as a "Winter recipe," but it certainly wears the name well. It's almost tailor-made for those times when you need a hot, belly-filling meal that makes you feel ready to hibernate for a long winter. Smokey, warming and deeply satisfying, Kasey's Fettuccine with Turkey Meatballs and Smoky Tomato Sauce definitely fits that role well too.
Similarly, the smokey, warm and fully satisfying, Motel Beds' latest LP, Tango Boys, is a great pairing for the recipe. And it's also the band's most mature and thoughtful album to date. It opens with the simmering and smokey "Milquetoast Discovery" in which Motel Beds' frontman P.J. Paslosky sings: "Sometimes you are patiently waiting / sometimes you want it right now." Those lyrics are as good a summary for the album as any I could come up with. Throughout Tango Boys, Motel Beds alternate between slow-burning grooves that unfurl upon repeated listens and more direct, concise rockers. For example, the concise "Tarzan Sings The Blues" is a study in effective, lean songwriting. It's  not even a minute and a half in length, but the catchy melody led by a brightly ringing guitar hook is irresistibly sweet. "Hopeless" is slightly more flowery, but just as immediate in impact with it's throwback melody built upon a bed of blinking guitars and a rolling rhythm. The album's title track is a swaying ballad that slowly works it's pace, swirling through a gentle groove as Paslosky slowly, distinctly intones: "We just want to waste your time."
A sign of the band's increasing prominence in the Dayton-music scene, Paslosky is joined for a duet with Kelley Deal of the Breeders in the album's four spot, "Tropics of the Sand."  Other highlights include the rubbery and lackadaisical "Fake Army," the revving and rhythmic "Lit Eyes," the clopping, old-school rock 'n roll themed "These Are The Days Gone By," and the album's penultimate track is the shimmering and nearly lethargic "Say Goodnight."  If you hadn't discovered the band with their fantastic Sunfried Dreams or the TK-released "Western Son" / "UK Surfjerk" single,  Tango Boys is a great place to make their introduction. Obviously if you're already a fan, you'll want to get on this as soon as possible. It may not be specifically a "Winter album" but it will definitely keep you warm and cozy on the colder nights ahead.
Motel Beds – Milquetoast Discovery
Motel Beds – Tarzan Sings the Blues
Follow them on Facebook to find out how to get a copy of Tango Boys on vinyl. Head to the Kitchen to read Kasey's Fettuccine with Turkey Meatballs and Smoky Tomato Sauce.