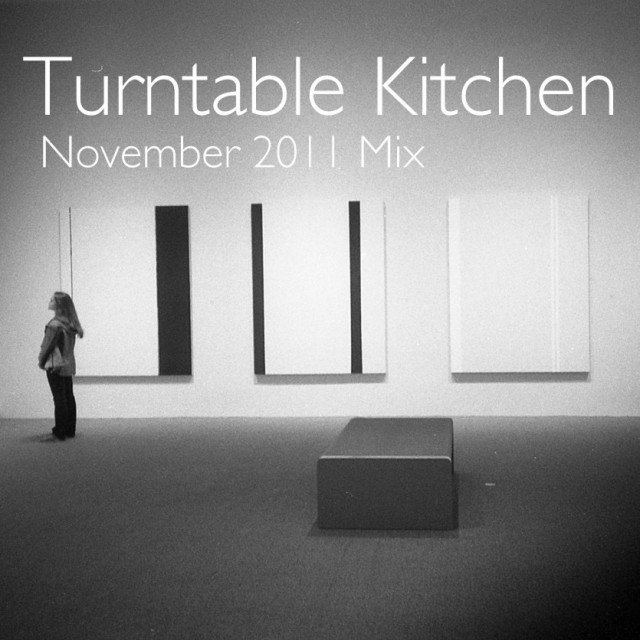 Mmmmm… fresh young blood! Yup, you might notice that less than a handful of the artists featured here have released more than a debut full length (and the majority haven't even released that yet). And what is more, nearly all of the songs featured here have been released within the last 30-60 days. So if you are looking for the new music discoveries, you are going to like this mix. Besides that, I definitely think this is one of the strongest mixes I ever made. These are all bands who are making their names and working hard to earn their careers as musicians. You could say they've each got something to prove, and I think it is a better mix for that reason alone. Oh, and you'll also notice that I've added the option to listen to the mix via Spotify for your convenience. I hope you enjoy.
P.S. As of this morning, we are accepting new subscriptions and orders for the December Pairings Box. They make a great holiday gift and they won't last long, so sign up fast!
Turntable Kitchen :: The November 2011 Mix (.zip file)(listen with Spotify)
01. Grimes – Oblivion
02. Canyons – Apples & Pears
03. Washed Out – Call It Off
04. Thousand – The Fall
05. 1,2,3 – Some Kinda Hate (Misfits Cover)
06. Shy Mirrors – I'm Not Around
07. Tennis – Tell Her No (The Zombies Cover)
08. Cass McCombs – The Same Thing
09. Ava Carrere – Pas Pour Toi
10. ASAP Rocky – Peso
11. Jhameel – Sweet Dreams (Eurythmics Cover)
12. Keep Shelly in Athens – DIY
13. White Denim – No Real Reason
14. Giraffage – LUV
15. Zodiac Death Valley – La Razon
16. The Dirty Dishes – Deer in Headlights
17. Newtimers – Falling
18. James Vincent McMorrow – Wicked Games (Chris Isaak Cover)
19. Starlight Girls – The Hunch
20. Concept – Breakthrough (feat. John Robinson)
Today's mixtape cover is courtesy of our multi-talented friend, photographer/musician Ricky Eat Acid.