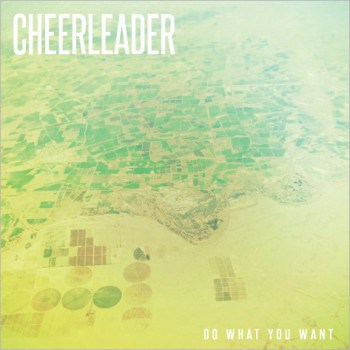 I've been very eager to announce the featured artist for our latest (and long sold out) fourth Pairings Box. Well, the cat is finally our of the bag, and as many of our subscribers already know, we've teamed up with Cheerleader for the January Pairings Box! For the sake of the uninitiated: Cheerleader is the nom de guerre of Hartford, Connecticut duo Donovan Rex and Max Friday. I first fell in love with their music with the lo-fi cut "New Daze," the a-side on this month's limited edition, hand-numbered vinyl single, when the duo digitally released their first two songs this past June. "New Daze" features a jubilant melody, a shuffling and hand-clap soaked rhythm and a rubbery, clean bass-line. It was a strong introduction to the duo's music, and it won them many fans (myself included). Heck, it led many of my colleagues to quickly peg Cheerleader as one of the hottest new bands of 2011 and one of the top bands to watch in 2012.
The single's b-side is the brand-new, previously unreleased cut "Do What You Want." Whistle-tinged and as sunny and bright as a blue-skied summer day, it features shimmering synths, breezy harmonies and crisp, clean guitar riffs. It's deliriously infectious. But, like any good upbeat pop song, things aren't as sunny as they appear. The chorus sounds joyous, but it would be hard to miss the uneasiness in the lyrics: "If only yesterday I knew all that I learned today I can't really say if anything would change. Would it be the same?" And by the time they reach the title line in the lyrics, it's clear that when they sing "you can do what you want" that the lyric isn't a rallying cry but more of a shrug of disappointment. Thankfully, the song is no such thing.
Cheerleader – Do What You Want
Don't want to miss our future 7″ singles before they are gone?  You can sign up for the February Pairings Box here.  They are going quick.