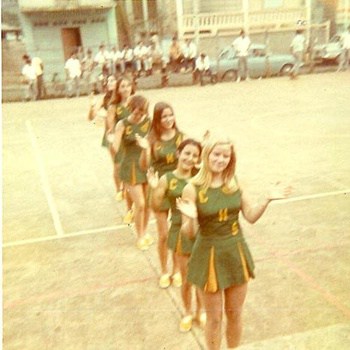 Today's new musical obsession is Hartford, Connecticut duo Cheerleader.   The project of Donovan Rex and Max Friday (who are either characters from Golden Age comic books or just normal folks with awesome names), their debut digital single is the sort of syrupy pop that brightens any room it is played in.  Their track "New Daze" is dripping with gooey "la la la" harmonies and catchy choruses "open up / open up / she's waiting for you."  Buttressed with bright, rubbery melodies built along sparkling clean guitar riffs, it is a sure fire summer jam.  And if that wasn't enough to get you excited about this duo, the perpetually jubilant rhythm on the infectious "b-side" Dreamer will certainly do the trick.  I've been listening to it on repeat.
Cheerleader – Dreamer
Cheerleader – New Daze
Don't forget to sign-up for our Pairings Box before it fills up.  Quantities are going to be extremely limited (especially for the first box) so if you want to guarantee a chance to sign up – do it now.