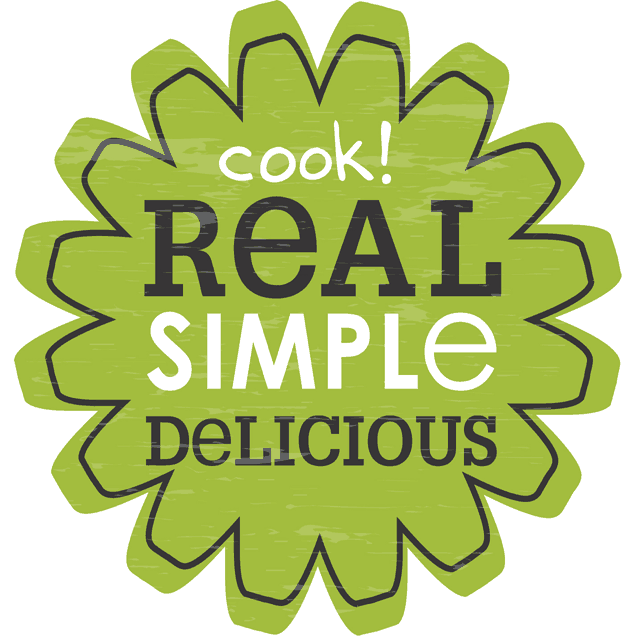 When I got an email from local startup, Cook!, I was intrigued to learn more. I've heard a lot about the gluten-free way of life (either due to allergies, or a desire to have more energy). A few of the bloggers I love and read (Tartlette and With Style & Grace) have also chosen the gluten-free lifestyle. I myself haven't explored this kind of diet, but was interested to learn more, for myself and on behalf of readers who might be gluten-free. Based in the Bay Area, Cook! is a small meal kit delivery company that offers gluten-free 'meal kits' as well as a detox plan. What I immediately loved about the concept is the company's goal to address an all-to-common complaint from people who don't cook: "I'm too busy to cook." Beyond providing gluten-free options, Cook! gives customers an opportunity to prepare a delicious and healthy meal at home, but gives them the guidance and ingredients to do so in a much more timely manner.
I chatted with founder Nona Lim about what it means to be gluten-free, how to eat well and gluten-free, and her company's mission to help busy people eat healthy.
Giveaway
Cook! has also been generous enough to offer a reader a choice of 2 entrees and appetizers from their Real Delicious program. To win, just leave a comment on this post by Friday, September 9th. Please note that this giveaway is only available to folks that live in the Bay Area.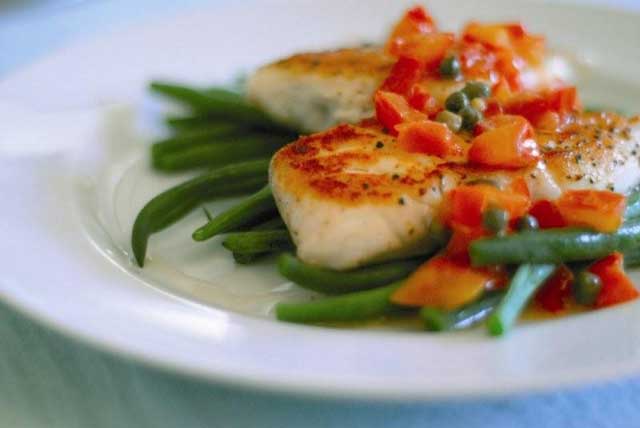 1. How did Cook! get its start, and what's your mission?
Nona: The idea for Cook! came to me long before I started the company in 2006. As a busy professional in London, I found it challenging to eat healthy and delicious regularly. Moving to the Bay Area, I realized that this problem is truly global. The Bay Area is full of great produce, but if you have no time, it is really difficult to make use of these great produce at home. On top of that, if you have a sensitivity to gluten or dairy (which I do), then eating organic bread or drinking organic milk isn't going to make the problems go away. I wanted to make it accessible for busy people to eat healthy, and yet still connect with their food through the experience of a little cooking. Our mission is to heal with food, and to help people establish a healthy relationship with food.
2. Who's the cook behind Cook!?
It's a total team effort. I started off as a one woman show where I was the cook, the driver, the customer service rep, etc. Now I am mostly involved in recipe creation and testing, and have a great team of cooks helping me with the execution. I also work with great advisors, such as Rebecca Katz (author of Cancer Fighting Kitchen), and other nutritionists, who provide inputs as well.
3. Why gluten-free?
Why not? Gluten is a very common allergen and there are many people who are sensitive to gluten without being aware of it. I meet people all the time who tell me stories about how they just coped with the symptoms of their gluten sensitivity because they thought it was normal or ascribed it to stress and other factors. It wasn't until they understood that their bodies were sensitive to gluten and cut it out of their diet that they were able to considerably increase their quality of life. I personally found out that I was sensitive to gluten, which would give me IBS, bloatedness, eye bags, and fatigue so I was really happy to go gluten-free to improve my health. However, being a foodie, I wanted to be sure that I wasn't going to miss out on good food so I have made it my goal to create lots of great gluten-free options for myself and people like me.
4. What is the difference between your different meal plans?
At Cook!, all of our meals plans are gluten-free and dairy-free. Our Real Detox meal plan takes it one step further. It eliminates transfat, HFCS, refined carbs, and sugars, as well as a list of common food allergens (e.g. corn, soy, yeast, gluten, dairy, nightshades) for two weeks. This two week program, which includes all meals and snacks, is great for someone who wants to reboot, and allow their body to detox naturally with food. The Real Delicious meal plan is great as a maintenance program for someone who just needs help for a few days/nights a week where they still want to eat well but don't need a full meal plan. It incorporates grass-fed beef, Berkshire pork, and has items such as nightshades (e.g. tomatoes, eggplants, etc). The Real Delicious meal plan also offers a lot of flexibility where you can order as few as one single entrée to six different entrees each week.
5. How do I know if I have a gluten allergy?
The best way to find out if you have a gluten sensitivity is to go with an elimination diet. This means cutting all forms of gluten from your diet for 2-3 weeks. You should notice if any symptoms that you might have had disappeared and, in general, you would feel much better if you have a gluten sensitivity. As you slowly introduce it back into your diet, you would notice the difference straight away if you have a sensitivity.
6. How does it work?
There are three different ways you can experience Cook!
For those ready to give their body a reboot, dive in with our two week Real Detox program.
If you are tentative and want to try out a couple of entrees, start with our Real Delicious program and order a few entrees which will be delivered to you on Wednesday. The meal kits come with all the ingredients already prepped, and simple instructions for you to cook your dinner in 15 minutes.
Finally, we have also taken some of our favorite soups and stews and packaged them for sale in grocery stores such as Rainbow Grocery, Berkeley Bowl, and Whole Foods. The same philosophy applies – only real whole ingredients, no preservatives, additives, thickeners used. We even make the stock from scratch.