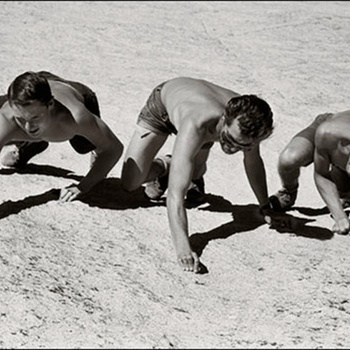 Tropical Popsicle hail from San Diego, although you might not guess if from their chilly fuzz-soaked jams.  Though if you really pay attention you'll notice just enough psychedelic-hued sunshine buried under the reverb-laced melodies to prove it. The opening single "Age of Attraction" glistens like the smooth surface of a stone peaking through a thin layer of sea algae.  Meanwhile, "The View From the Dihedral Wall" has a ringing pastoral drone paired with a clip clop rhythm and "The Tethers" is a blinking psychedelic groove.
Tropical Popsicle – Age of Attraction
Get the Tropical Popsicle EP from Bandcamp.