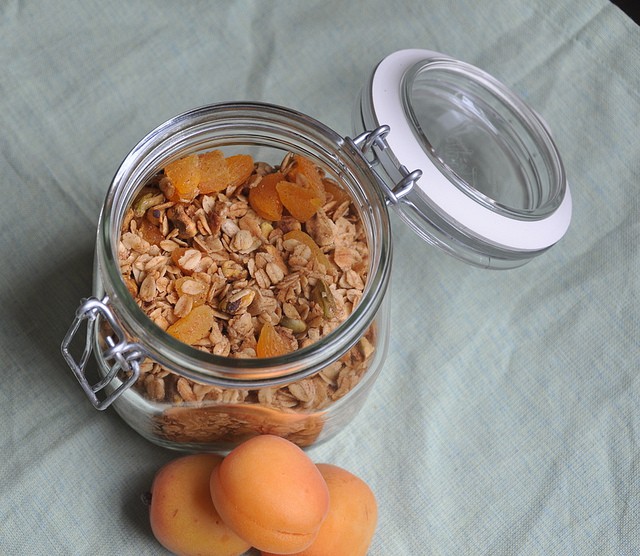 I make a lot of things from scratch. It started with granola and has sort of evolved from there. I make my own yogurt and apple butter. People either totally relate or think I'm completely nuts. I realize that not everyone wants to spend hours in the kitchen. If I had to guess, I'd say half of our readers cook regularly and half of you would rather someone else cook for you regularly.  And there's nothing wrong with that! There are certain things even I would never consider making from scratch (croissants, for example). I'm sorry, but after putting two pounds of butter into something I'm about to eat and letting it sit and rise before I can actually eat it is long enough for me to not want to eat it anymore. I'd rather just go to Tartine. Same goes for cured meats. Maybe one day when it doesn't have to hang somewhere in my apartment.
That said, whether you make things from scratch all the time, or never, here are five things I'd recommend you a try, at least once. Whether you have someone to impress or not, I promise you'll impress yourself (and save a few bucks in the process).
1. Granola and more granola. It's unbelievable how easy it is to make granola at home (not to mention, cost-effective). It's entirely customizable, fast, delicious, and can sit on your counter for weeks before you have to make a new batch. Buy oats from the bulk bin, stock up on a variety of dried fruits and nuts, olive and canola oil, a few simple spices, and go to town. Granola can last for weeks on your counter, or in the fridge.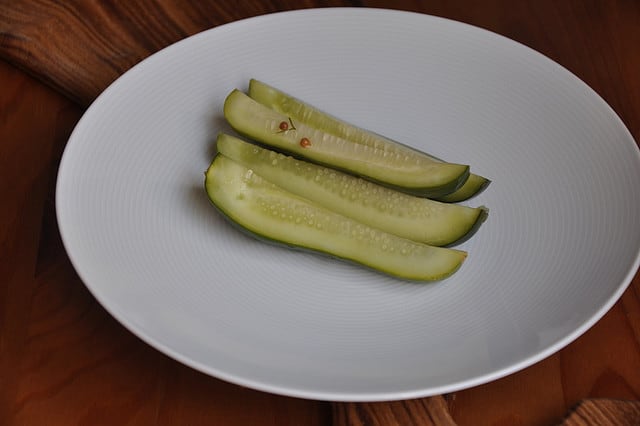 2. Pickles: quick-pickling is much easier than you may think and requires very little 'equipment.' If you have a good-sized mason jar, large pot, and a pair of tongs, you're good to go. These pickles aren't made to last for ten years, but don't worry, once you open a jar, you'll hardly get through the week before they're gone.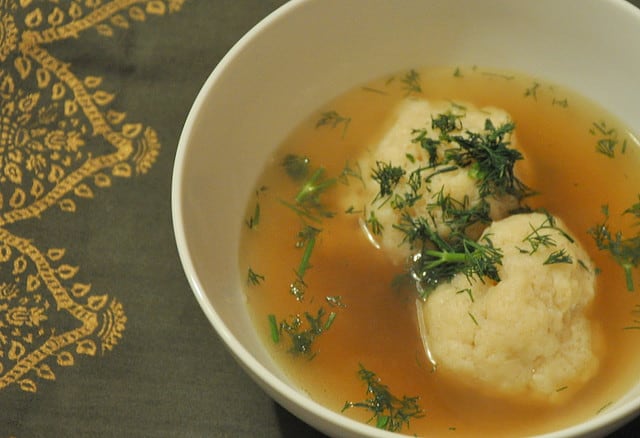 3. Chicken stock. If you've ever roasted a chicken (which, I highly recommend), remember to save the carcass. Freeze it until the next time you want to make stock. One chicken carcass can make about four quarts of stock. I usually freeze mine in separate 4-cup capacity containers. When I know I'm making soup or risotto, I just defrost one whole container. Homemade chicken stock is infinitely more flavorful, and nutritious, than the boxed kind.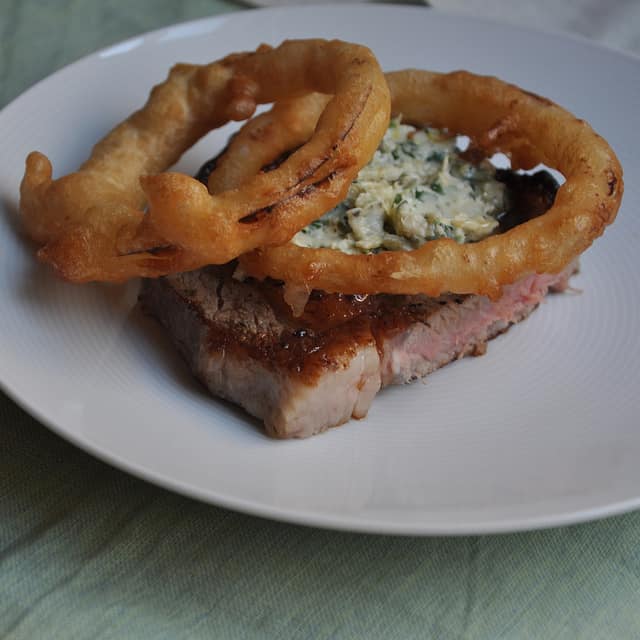 4. Fried Onion Rings. I don't fry things often, but I realized when I made this recipe that there are few things that are as delicious as fried onion rings with steak. They take only a few minutes to make and add such dimension to a plate. They're finger-licking-good and can be eaten on their own, with some mustard, mayo or ketchup.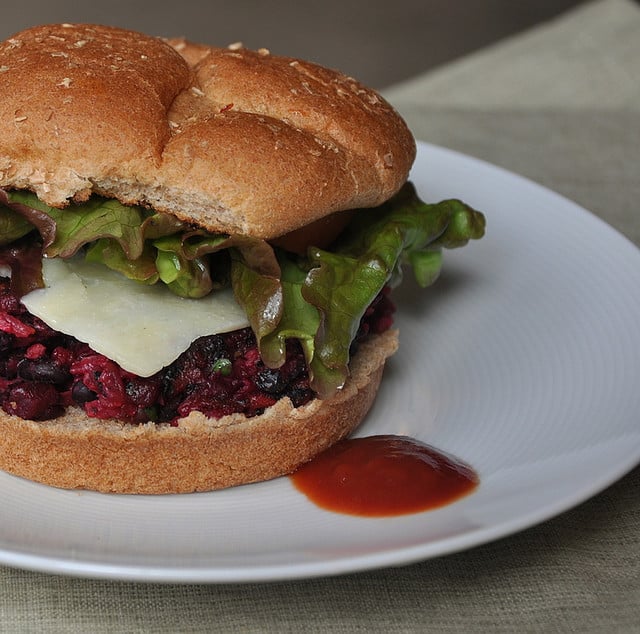 5. Veggie Burgers. While you're at it, homemade hamburger buns. The first time I had a REALLY good veggie burger was in Columbus, Ohio, at a place called the Northstar Cafe. Their veggie burgers were made with beets, brown rice and beans. But the secret ingredient that really kicked them up a notch was ground coriander. This isn't just a burger for a vegetarian. This is a burger for a meat lover. The recipe that I adapted makes plenty of extra 'meat' so you can form patties and refrigerate them for a few days' worth of lunches.
If you already enjoy making a lot of things from scratch, what are some of your recommendations for things to make at home?