One of my new–and most amazing–food/recipe discoveries this year has been homemade chicken stock. It's head and shoulders above any chicken stock you can buy from the store, and the best part about it is that it is incredibly easy to make! You can certainly make chicken stock by boiling a whole chicken, but I've found it incredibly easy to freeze carcasses from chicken roasts, throw them into a big pot (still frozen), add water, a number of vegetables and herbs, and let it all simmer for up to two hours. After the double strain to remove all of the solids and most of the fat–the chicken stock is ready to use, or ready to freeze. Perfect for a week of eating in, when I want to have fresh, healthy ingredients on hand for a fast dinner.
I freeze my chicken stock in old one-quart yogurt containers which make it easy to defrost for 4 helpings of soup. I simply dump the stock block into a pot and let it melt away over medium-low heat.
Now that we've talked about stock, let's talk about matzo ball soup. Matzo ball soup is the sort of thing that I would have never thought I'd make–it's the quintessential 'mom' meal–and I patiently wait for every time my mom makes it. But after making homemade chicken stock, it hit me: I, too, can make matzo ball soup. A revelation! You see, matzo ball soup is nothing more than homemade chicken stock with matzo balls made from a box. I feel a little funny promoting making things from boxes on my blog, but matzo balls are essentially made with matzo meal (which is really just crushed matzo), mixed with eggs, water, and a little bit of salt and pepper. You could also add a bit of finely chopped dill into the mix. The matzo balls cook in water for approximately 20-30 minutes, after which they're drained and are ready to drop into your homemade stock.
This soup is quite possibly the easiest weeknight meal imaginable (provided you've got some frozen stock on hand). It's healthy, satisfying and packed with nutrients. It's particularly nice on a rainy/blistering cold night. And given the weather we've all been having across the country, I share this with you in the hopes of inspiring a glorious night at home. Make some soup, sit your butt in front of the TV, take in some Olympics, and don't forget to Tweet your adventures of eating in–if you're doing it with me and Matt! Just use the hashtag #eatin.
Matzo Ball Soup

For the Homemade Chicken Stock
1 frozen chicken carcass
1 onion, unpeeled, halved, root cut off
2 stalks of celery, cut into 1/8ths
2 large carrots, quartered
handful of flat-leaf parsley stems
2 springs of fresh thyme
1 bay leaf
1 teaspoon of black peppercorns
1 inch piece of fresh ginger, peeled (optional)
salt and pepper, to taste
1. Place the chicken carcass into a large stockpot and add all of the ingredients into the pot (save the salt and pepper).
2. Fill the pot with water, covering the ingredients by 2 inches. Season with salt and pepper.
3. Bring stock to a boil over high heat, then reduce to a gentle simmer.
4. Simmer, skimming any foam from the surface, for about 1 1/2 – 2 hours.
5. Use a pair of tongs to remove the chicken carcass from the stock and discard.
6. Strain the stock using a large colander. Discard solids. Next, line a fine-mesh sieve with two layers of cheesecloth and strain the stock again to remove the fat. Season with any additional salt and pepper. Pour the stock into multiple containers (I use old yogurt containers) and refrigerate or freeze.
For the Matzo Ball Soup
1 package of matzo ball mix
2 eggs
vegetable oil
salt and pepper
fresh dill, chopped finely
1. Prepare matzo balls according to package instructions. Set aside.
2. Once ready to serve, drop the matzo balls gently into the hot stock. Ladle soup into bowls (serve 2-3 matzo balls per bowl). Top with chopped dill and season with additional salt and pepper, to taste.
Musical Pairings: Mirah – C'mon Miracle + Matzo Ball Soup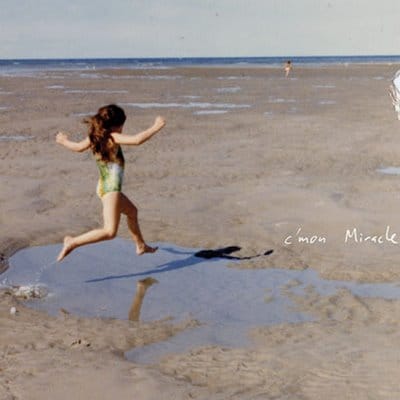 Kasey's matzo ball soup recipe is warming, satisfying, subtle and flavorful. It is also comforting and filling. It is a favorite in our house, and will probably be a popular recipe amongst our readers. For this reason, Mirah's C'mon Miracle is the perfect pairing for this recipe. Mirah (Mirah Yom Tov Zeitlyn) is a San Francisco-based Jewish songwriter, originally from Pennsylvania. C'mon Miracle was released in 2004 and demonstrated Mirah maturing as a songwriter incorporating more thoughtful compositions and instrumentation as compared to her previous albums. The result is a satisfying album featuring warm, fuzzed-up electric guitar melodies that alternately sounds both light and stormy alongside Mirah's lovely, sensually comforting singing. To sample tracks and read the rest of the review, head to Musical Pairings @ eating/sf. –Matthew