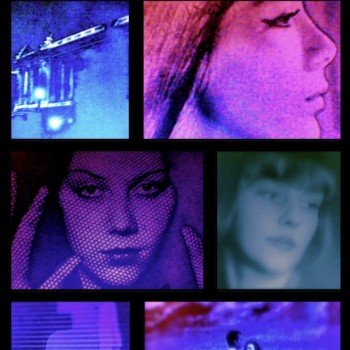 The mega-hype has officially begun for the new
Toro y Moi album, Underneath the Pine, today. Not only did I receive the next single from the album, but I also received two fantastic remixes from the prior single, "Still Sound." And straight up, these remixes are sounding damn good. You might have noticed that I've been feeling the KNIGHT STALKER remixes of pretty much everything, and this remix is definitely up to the high standard's the they have set with that Arcade Fire remix and David Bowie remix. And I think I can expect to hear some awesome stuff from the other contributor – Paola (formerly lovelife).  It is the project of songwriters/producers Steve Burns and Ryan Cox.  This is the duo's first remix, and they are hard at work on some of their original material slated for release in the near future. Paola's submission is more sparse, echo-y and sparkling than the raunchy-planetarium 80's groove that KNIGHT STALKER lays down.  But although Paola's rework is more clean cut with its subtle sheen and isolated piano melody, it is delicious head-candy and certainly no less fun.  And that new Toro y Moi jam?  It is all shining disco ball and hip hop bounce.  Stream it below.
Toro y Moi – Still Sound (KNIGHT STALKER Remix)
Toro y Moi – Still Sound (Paola remix)
Toro Y Moi "New Beat" by carparkrecords
Don't forget to "heart" our songs on hypem if you like what you hear!