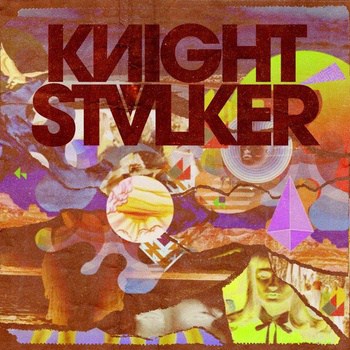 It seriously doesn't feel like Christmas is over. Especially since I found an awesome gift waiting in my inbox this morning.  L.A. based KNIGHT STALKER sent me two amazing new tracks.  The first is a stuttering, dark wave remix of Arcade Fire's "Black Mirror."   And let me tell you: I'm so feeling that remix.  Already on my third play.  And I'm sure I'll be playing it all morning.
But I'm not sure what to make of the second track they sent me.  It is an original called "Restless."  It is a shimmering, tape-hiss saturated, psychedelic, lo-fi acoustic ballad.  And I am so feeling it too.  But can this really be the same band?  I'm pretty sure it is – but these folks are demonstrating some serious flexibility in their songwriting.  I'd happily devour an album worth of material that sounded like either track.  You want these songs now.  And if you find yourself fiending for more – stop by their bandcamp page for a few more tracks.
KNIGHT STALKER – Restless
Arcade Fire – Black Mirror (KNIGHT STALKER Remix)
Don't forget to "heart" our songs on hypem if you like what you hear!  If you like this you may want to listen to the previous KNIGHT STALKER tracks we posted.