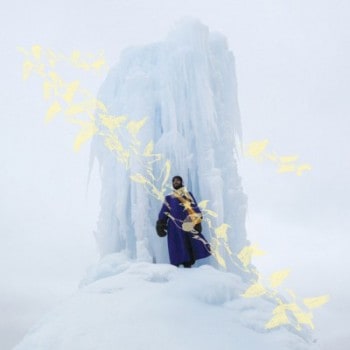 It hasn't even been 2011 for a full month yet, so I think it isn't too late to discover good albums that I missed from 2010. Especially when there are albums that I missed that are as good as Breathe Owl Breathe's Magic Central. The Ann Arbor, Michigan-based trio's latest effort was released this past September via the good people at Home Tapes, and has really struck a chord for me in the past few weeks.
On the whole, Magic Central is a billowy and rustic folk-pop album infused with whimsical melodies, boisterous hand claps, and purring harmonies. In fact, the album opener, "Own Stunts," perfectly exemplifies what Breathe Owl Breathe do so well. It begins with simple, bright finger-picked guitar ringing out through a roomy sound stage before hand claps, purring harmonies, ringing piano, and a taut booming kick drum briefly accentuate the melody to mark the entrance of vocalist Micah Middaugh's rich tenor. Middaugh's lyrics are warm, clever and wry: "I wanna start doing my own stunts / Tumble down a rocky edge / Take a bath in a sea of piranhas / Take off my turtle neck / underneath there's a bulletproof vest . . . It's all because of her / Laughter / After / It didn't hurt." It's playful and yet relatable, which is why it is a good pairing for the beer and barley crepes Kasey is serving in the Kitchen today. Seriously, if you are looking for a fun way to start your day – you couldn't go wrong by making a batch of those crepes and throwing Magic Central on your record player.
And better yet, the album is a solid player. I'd have been impressed even if "Own Stunts" was the sole highlight on the album, but it isn't. It's followed by "Dogwalkers in the New Age" which is built upon a mysterious atmosphere that is brightened by a pulsing rhythm and crisp, sparse percussion that spotlights Middaugh's luxuriant vocals (which call to mind Bill Callahan' of Smog) and the beautiful female harmonies that accompany them.  "Parrots In the Tropical Trees" is an amusing track about realizing that things aren't so perfect in paradise despite their appearances: "I thought they were kissing / but they were biting / parrots in the tropical trees." I'm listening to the record as I write this, and realizing that if I say a little bit about each of the highlights on the album – this review is going to get really long because pretty much every song on here is worth it's weight. "Board Games" is whimsical and bouncy.  "Dragon" – a song about a Dragon with good pensmanship who is in love with a princess pen pal – is slinky, rubbery and nimble with instrumentation that calls to mind the music of Andrew Bird. "Swimming" has a pastoral ambiance with a jittery chorus and a thin blanket of chirping electronics. I think you get the idea. You should really buy this record.  And if you live in the Bay Area you can catch them at the Regency Ballroom in San Francisco on March 8, 2011.
Breathe Owl Breathe – Own Stunts
Breathe Owl Breathe – Dogwalkers of the New Age
Don't forget to "heart" our songs on hypem if you like what you hear!  Afterwards, stop by and read the recipe for the beer and barley crepes Kasey is serving in the Kitchen today.