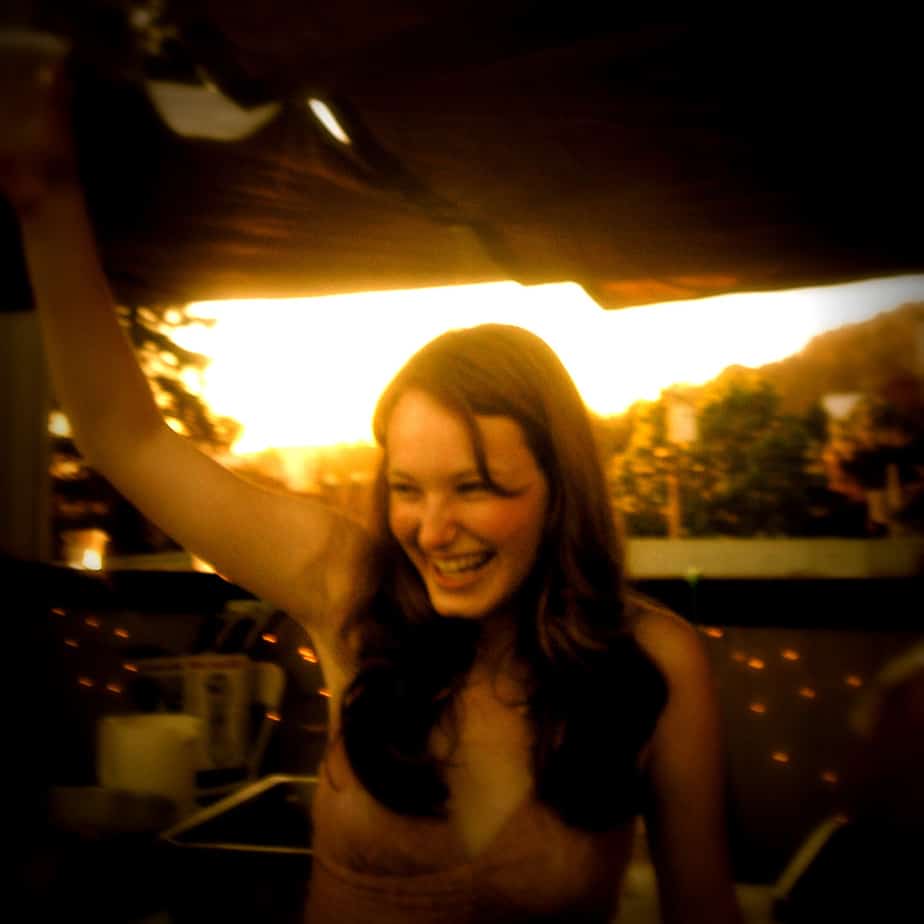 Despite the fact that I have lived in a modest-sized apartment for the last six years, I sure have thrown a lot of parties here. I thank my understanding neighbors for bearing with me all of these years. That first year out of college, forgive me for the debauchery that went on in our hallways. Lately, we stick with more 'contained' gatherings. I'm proud to say that I have thrown a few legen -wait for it – dary parties at my house. I've hosted New Year's parties, birthday parties, tea parties, brunch parties, World Cup parties and Mad Men parties. Some have been small (15 people) and some have been outrageously large (50+). I'm not a party planner, but given that it's Friday, and some of you out there might be throwing a party, I thought I'd share with you some of my full-proof party-hosting tips. I'd love to hear yours, too, so please don't be shy to share!
1. Spread the love. Even if you'd prefer to be huddled in a corner with your best friend for an entire evening, make sure that all of your guests feel like they're wanted at the party. I've never been good at the whole 'networking' thing (talk to someone for five minutes, then cut out to the next), but I love to introduce people to each other over the course of a party. It gets me moving around the room, and gives me the chance to help others mingle. "Oh man, I know someone who loves yoga as much as you…Let me introduce you!"
2. Don't drink too much, but just enough to make you a little bit more fun than usual. Let's face it: we've all been there. We're so nervous about everything going well. Before you know it, you're having way more fun at the party than anyone else and regret it the next day. Greet your guests with a drink in hand, but don't drink it quickly.
3. Don't go overboard, literally and figuratively. I have a tendency to want to make everything from scratch, but when you're trying to host a party (unless you want to spend a week prepping for it) figure out what 'wow' dishes you want to spend a little extra time on and then focus on easy-to-assemble, or purchased sides. A plate with cheese, crackers, nuts and dried fruit is always a winner. As is charcuterie (sliced meats). One of my favorite all-time party foods: skewers of tomato, basil and mozzarella.
4. Choose the playlist ahead of time. When Matt and I have a party, he usually creates an iPod playlist with several hours worth of music. We might start the party by playing a few records for arriving guests before switching to the playlist. A great party has a great atmosphere and a huge part of that is music. Figure out what kind of mood you want to set and choose your music accordingly.
Matt recommends: For an upbeat, celebratory gathering, try the Turntable Kitchen December Mix. If you want to encourage conversation, try the Turntable Kitchen September Mix.
5. Look effortless. Don't wear high heels that you can't walk in, or a tie that will suffocate you. Make sure your home is stocked with cups, plastic silverware, napkins, toilet paper, fresh towels (skip the paper towels, they look tacky in your bathroom), hand soap, and carpet cleaner. When disaster strikes, grab that cleaner and say, "Don't even worry about it!"
It's party time!
*The above is a pic that I snapped of my friend Kelly Baker a few years ago–doesn't she look glowing?