Every year, when the first rainstorm hits the Bay Area, the city seems to fall to pieces. The trains run behind schedule, traffic is at a standstill, huge puddles form in every sidewalk crevice, trees start falling, people work from home because driving in the rain is a nightmare, and we all act as though life is at a sudden standstill. To say that we're spoiled here in California is an understatement. We are debilitated by rain.
It seems that rain has come early for us this year. Normally, I stand in union with my fellow San Franciscans, complaining about the rain, broken umbrellas and wet jeans. But this year, I will not complain. I told you it rained on my wedding day–only briefly enough to make everyone pray for my sanity. But somebody was apparently watching out for me because in the end, sunshine spread across every vineyard in Sonoma. So as the rain comes down now, I feel oddly at peace. Happy, even, to listen to it pound on my windows. Because the best part about the rain is being curled up inside, feeling as though you've tricked it–you've managed to hide and lock it out.

Perhaps that is what inspired me to make poke–so colorful and bright, sunshiny and delightful to every sense. This being my first poke experience at home, I feel pretty satisfied with the results. I found the recipe on Saveur.com, which has of late become one of my favorite online recipe resources (I also subscribe to the magazine).
We ate ours fresh and cold, but next time, I would consider pan frying it briefly. We also ate our poke atop of some soba noodles. If you want extra spice, you might want to up the red pepper flakes. Also, I'm a fan of onions, so I used both green and sweet onion in the recipe though the original one only called for sweet. You could also add a sprinkling of toasted sesame seeds. What I love about this recipe is that it is so versatile and perhaps more importantly, unfussy, fast and delicious.
Poke
serves 2
adapted from Saveur.com
1 pound of sashimi-grade tuna
1 tomato, chopped
4 sheets of roasted, dried seaweed, cut up into small pieces
1⁄4 cup of sweet onion, chopped
1/4 cup of green onion, chopped
1 teaspoon of sesame oil
1/2 teaspoon of red pepper flakes
2 tablespoons of soy sauce
1. Chop the tuna into 1⁄2″ cubes and place into a large mixing bowl.
2. Add in the tomatoes, onions, crushed pepper, sesame oil, seaweed and soy sauce. Stir until combined.
3. Serve cold over soba noodles or brown rice.
Musical Pairings: Fujiya & Miyagi – Transparent Things + Poke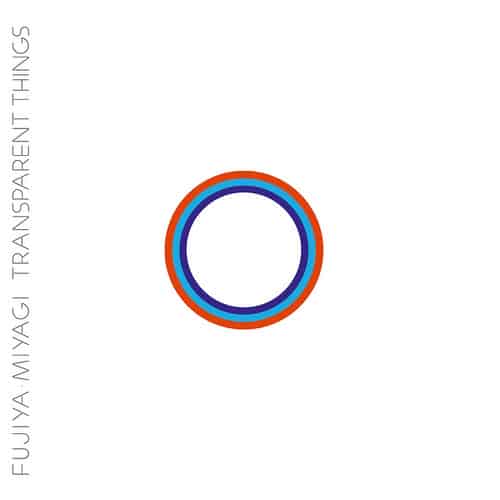 This poke recipe is full of surprises. For example, it is surprisingly easy to prepare, unexpectedly spicy, and tastes even better that you'd expect. For this reason, even though they are only "pretending to be Japanese," the British trio Fujiya & Miyagi's album Transparent Things works as an excellent pairing for this recipe. Transparent Things is an album of eccentric, upbeat and extremely danceable tracks featuring syncopated rhythms and lead singer David Best's smooth, rolled vocals… -Matthew