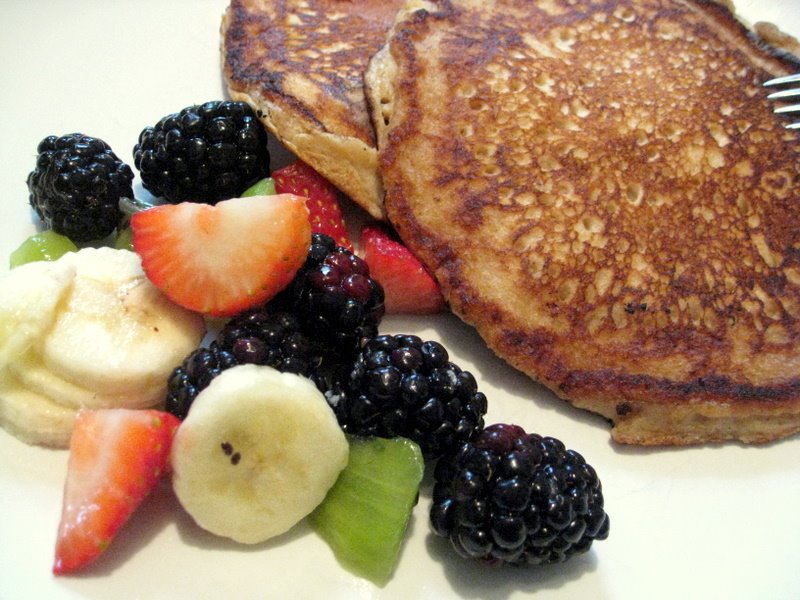 If you asked me a few years ago what the best thing about Sunday mornings is, I would have said: a. sleeping in and b. knowing that you don't have to go to work/school. B. is still applicable. A. is arguable. I rarely sleep in anymore (9 am is a late morning for me), so knowing that I have a day to do whatever I want is much more important.
These days, the best part of Sunday mornings is most definitely breakfast. I've been waiting, just waiting to have a breakfast get together with friends and today, it finally happened! Because I rarely sleep in anymore, I'm not a fan of brunch (the unholiest of statements in a city that loves brunch almost as much as New York). Let's face it, when I wake up, I'm hungry. I'm not about to wait three hours waiting in line for brunch at a restaurant. I've found that some of my favorite brunch places are actually lovely if you hit them because the late sleepers come along.
More than anything, I love picking up some fresh bread from the bakery in the morning, cutting up some fruit and whipping up something simple and delicious, while lingering over a hot cup of tea or coffee. After celebrating the holidays with my company at Bar Tartine (review to come) on Friday night and spending a productive day baking, running errands and hitting the gym on Saturday, I was really looking forward to a hearty breakfast with my good friends, who were coming over to the house this morning. They arrived with a selection of fruit and I was already making headway on my buttermilk pancakes.
Let's talk about these pancakes for a second, now. Or two. I discovered them a few months ago on Heidi's site and have been obsessed with them ever since. As a baby, I drank more buttermilk than milk, but cannot remember the last time I had it stocked in my house. When I wanted to make a special breakfast for Matt's birthday in October, I picked up a container and I opted for these. Not a huge syrup fan, I spread them with various berry jams or butter, which I find to be the best way to eat them. Not too sweet, but very flavorful.
These pancakes are heaven. I'm not kidding. They're slightly tangy, gloriously fluffy and tender and extremely light. Light enough for you to put down two or three and still feel like you're getting a good start to your day. I've made these with both regular flour and white whole wheat flour and I'm not sure they taste very differently, so if you want to be a bit healthier go ahead and use whole wheat. Whatever you do, don't cut the batter in half. It's always better to throw out/save one pancake, than not have enough.
Buttermilk Pancakes
via 101Cookbooks
2 cups of flour (white or whole wheat)
1 teaspoon of baking powder
1/2 teaspoon of baking soda
1/3 cup of sugar
1/2 teaspoon of fine sea salt
2 1/4 cups of buttermilk (low fat is fine)
2 eggs
2 tablespoons of butter, plus extra for the pan and serving (don't skimp on the butter!)
1. In a small bowl, lightly whisk the eggs.
2. Get your skillet ready and melt 2 tablespoons of butter in it.
3. In a bowl, combine all of the dry ingredients. Add the whisked eggs, buttermilk and the melted butter from the skillet. Mix until just combined. Heidi notes that it's ok if the batter is slightly lumpy.
4. Heat your buttered skillet (or pan) to medium. Pour batter into the center (about 1/3 cup) and flip it once you start seeing some bubbles developing. The pancakes should be lightly browned on both sides and feel slightly firm when they're done. Continue with the rest of the batter, and occasionally brush with more butter to keep the pancakes from sticking.
Heidi also has a recipe for blueberry maple syrup to go with the pancakes, which I'm sure is delicious. I just serve with a variety of spreads, real maple syrup, butter and fresh fruit.
Have I given you something to look forward to next Sunday? I sure hope so. For your sake.