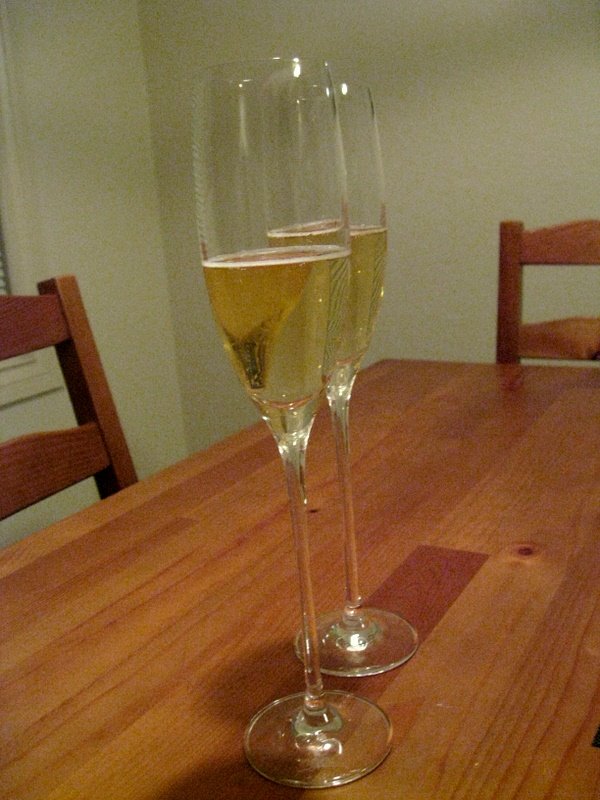 I told you I had some news that I wanted to share and thought today was as good a day as ever. I'm in Ohio right now, visiting Matt's family for Christmas. Unfortunately, it's not snowing. Good news, though, it's sunny and surprisingly warm. I've been on a bit of a cloud for the past few days because on Friday, I got engaged!
Matt surprised me with the most amazing dinner and the best 'Christmas gift' of all. He was hoping to beat me home (and even sent me on an errand to buy tomato paste and Cheerios), but I unknowingly left work a little early and arrived to find the apartment sparkling clean and decorated with candles. When he got home, he said he wanted to surprise me with a nice dinner before we left California and proceeded to boil and saute a full lobster with potatoes, tomatoes and basil–and then make a lobster broth as a base for a lobster saffron risotto. Is your mouth watering yet? Because it should be.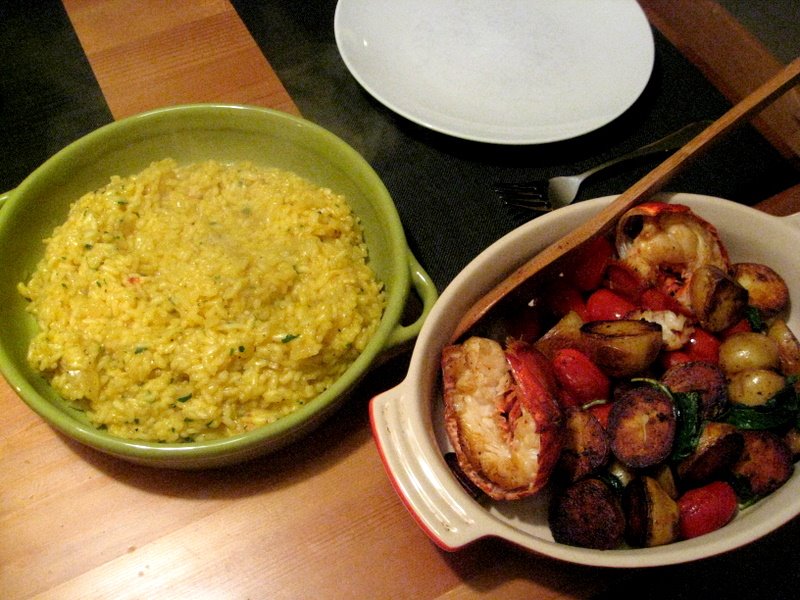 I coincidentally ordered a set of those champagne flutes that I wrote about in my holiday gift post–which we used to drink an extraordinary bottle of champagne. When I couldn't think it could get any better, he pulled out the little black box. The past few days have been filled with a lot of phone calls, a lot of high school and college friends and general excitement. I've never felt so lucky. Happy holidays everyone! I hope that you're enjoying the time off from work, catching up with family and friends and eating a lot of delicious food. Have that extra cookie 🙂
Engagement Lobster!