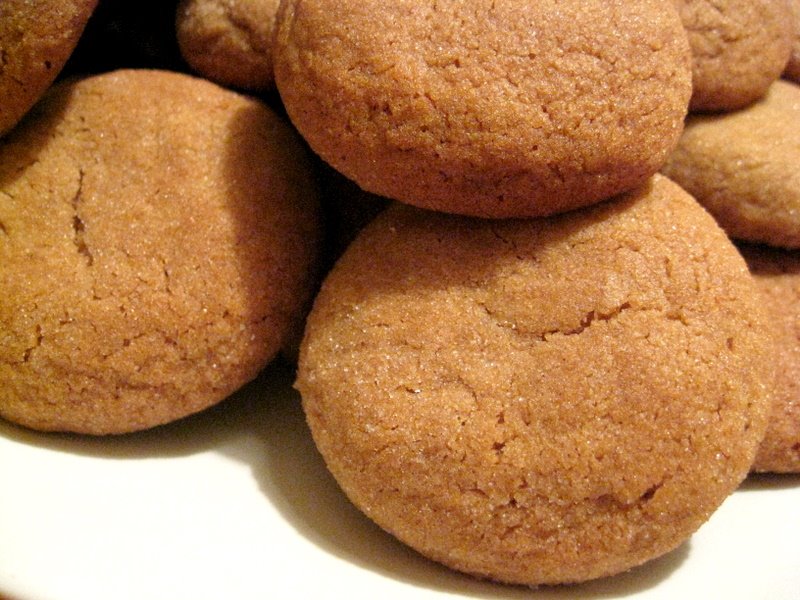 I know. I'm killing you with the cookies. You'll tell me it's almost Thanksgiving and you don't need another cookie. Then it will be Christmas and you'll maybe be sick of these cookies. But in light of the return of Starbucks red cups, I had to make this cookie.
While I have encountered many a gingersnap recipe in the past, I've found that none have ever completely satisfied me. Either the cookies are too crispy, or they're made with shortening–an ingredient I am not fond of. My ideal gingersnap (and I realize this might not make any sense given the 'snap') is a slightly chewy, slightly crispy cookie with a nice sugary blanket and lots of aromatic spices.
When I came upon Erin's blog, Erin Cooks, I realized that I had found my cookie. Not only that, but the recipe called for enough dough to make 5.5 DOZENS of cookies. The great thing? You can make a small batch at a time, and freeze the rest of the dough for up to two weeks. Do I hear batches of gingersnaps for the next two weekends?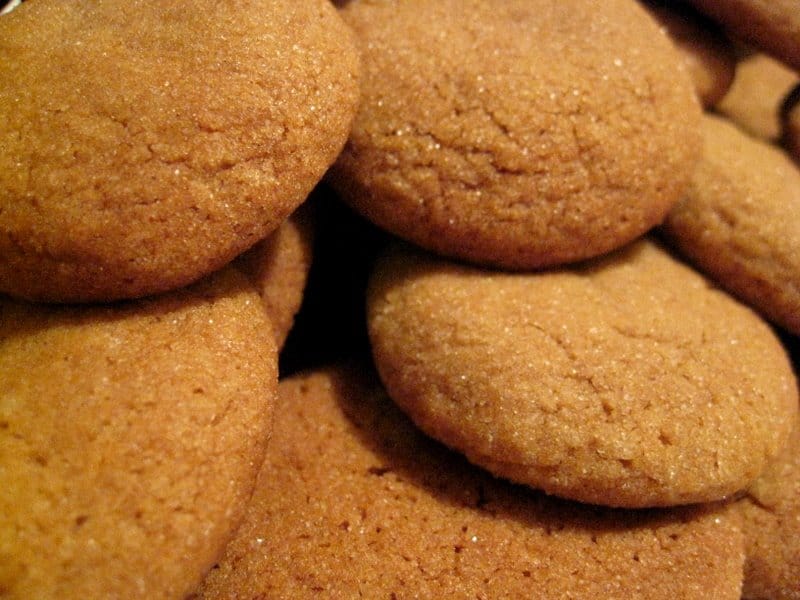 Anyway, Erin was sweet enough to respond to a comment of mine and suggested I not roll the dough into a log, but rather shape it. I did a little experiment. I scooped the dough with a teaspoon, rolled it into a ball and rolled it in sugar. For the first batch. I gently pushed down on the ball and flattened it ever slightly. My second batch was left untouched–small balls of dough. As expected, my second batch of cookies came out slightly fatter and chewier–just what I wanted! Not to disregard the first try, though. Those cookies had a slightly crunchy bottom and an ever-chewy top layer, veiled in a light dusting of sugar.
I was debating whether I'd take a big risk and throw in some cardamom along with the other spices. In the end, I decided to play it safer and sprinkled a bit of nutmeg into the dough. I love the inclusion of white pepper in this recipe. I rarely use this ingredient (not sure how it got into my pantry) and was excited to find a cookie, of all things, that called for it.
Let's face it, folks: these are tough times. And sometimes the best thing to lighten the mood is a cookie. Or two. Or three (and a half–shhhh!)