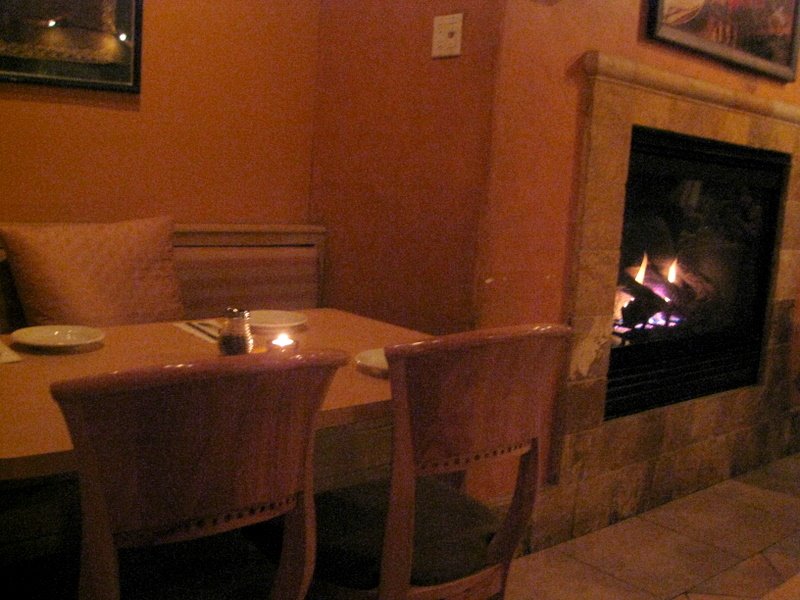 If you have never spent any time in the Inner Sunset neighborhood of San Francisco, let me introduce you. Don't worry, I'm not going to sell you too much on my neighborhood. If you can't stand the fog, the cold and the remoteness from parts like the Marina and Nob Hill, feel free to come by on occasion.
The Inner Sunset (in my humble opinion) is a gem. I've been living here for over three years and I am absolutely in love with nearly everything about it. I live around the corner from gorgeous Golden Gate Park. I pick up my fresh-baked bread, pizza by the slice and fresh scones at Arizmendi Bakery.
I hop over to the Cheese Boutique for sliced prosciutto, fresh mozzarella and Manouri cheese. And I get all of my produce from Parks Farmers Market 2. This neighborhood truly embodies what a neighborhood should be. Beyond the great markets, bakeries and shops, the Inner Sunset is a goldmine of fantastic restaurants. I have a range of options for fresh sushi. Awesome Eritrean food. Indian, Thai, Mediterranean, crepes, salad stops, delis…The list goes on.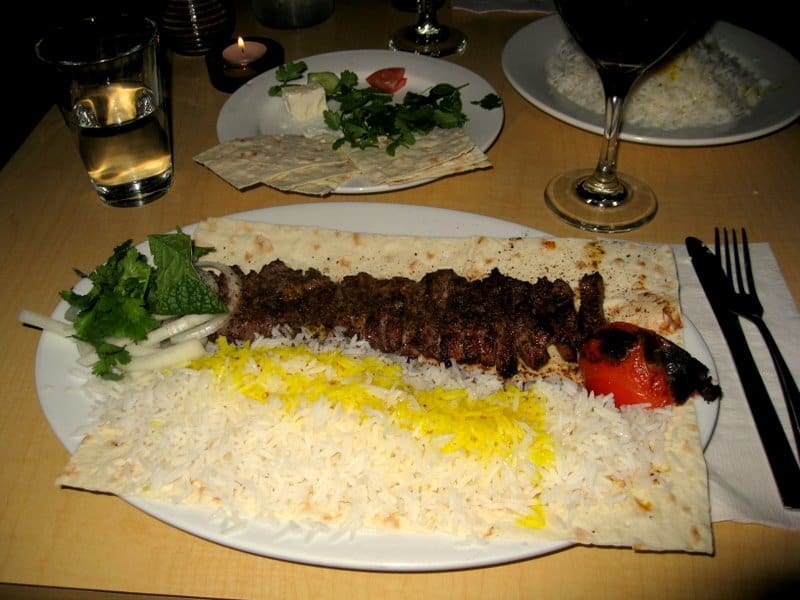 Last year, my dreams were answered with the opening of Lavash, in a tiny little space on Irving Street. Those who know me, know how obsessed I am with Middle Eastern food and Lavash is my kingdom. Their kabobs (available in a range of meat, fish and vegetarian choices), affordable wines and desserts clearly drew an enthusiastic crowd and soon enough, they swapped places with next-door L'Avenida and took over a much larger space. Since the move, they've expanded their menu significantly to includes stews, a range of appetizers and desserts. In the past, I've loved their chicken kabobs–cooked straight on open coals. My friends generally got the lamb and beef mixed kabobs and raved about those. I've had their chicken with ground walnuts and pomegranate.
Last night, we headed over for an early dinner and left 100% satisfied. I ordered their flank steak brushed with saffron sauce (all skewers come with a side of saffron rice, lavash and a grilled tomato). Matt got the beef stew with eggplant and grapes. We washed it all down with two glasses of Shiraz. I can't speak highly enough of this place. Their rice is amazing–soft, flavorful–almost buttery. The lavash (a Middle Eastern flat bread) is laid underneath the rice and meat and soaks up all of the juices. The sauce from Matt's stew was the perfect compliment to the rice and beef. Large chunks of slow-roasted eggplant were tender and not bitter in the least.
For anyone familiar with Persian cuisine, the waitstaff at Lavash starts your meal off with a plate full of lavash, feta cheese, various herbs and sliced cucumbers and tomatoes. These folks can't do me wrong. And the best thing about their place? It's family-owned, affordable (plates run from $11-$20, with an affordable mixed plate for 2 people at $28) and super warm and cozy. Most importantly, it's a five minute walk from my house and a great option for lunch or dinner on a chilly day.