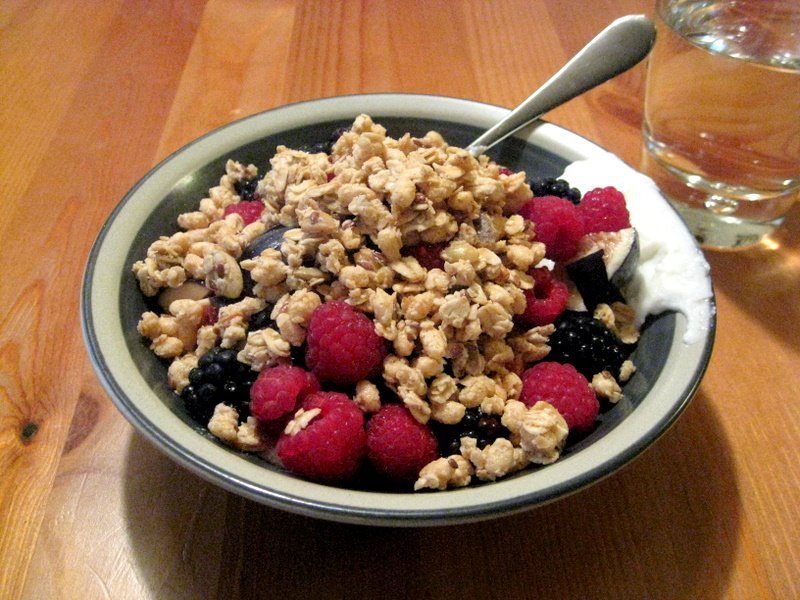 People are often surprised at my devotion to breakfast. Most can hardly believe that I make it a point to wake up 20 minutes early just so that I can have a sitdown breakfast and get to work ready to roll (with a large mug of coffee in hand) at 8:15 a.m. I think that breakfast sets the pace for how the rest of the day is going to run and I like to get going with something healthy, hearty and delicious.
The summer is coming to a close (produce-wise, though seemingly not weather-wise!) and my beloved figs and berries will soon disappear, so I'm making the most of one of my favorite start-of-the-day bowls: plain yogurt (I like Clover low-fat, not no-fat) with berries, chopped figs and my favorite granola. Sometimes I top this off with some honey, though the granola is pretty sweet all by itself.
I'm off to bed after an awesome night in the East Bay. More precisely, dinner at a find of a Mexican place and a Jose Gonzalez concert at Yoshi's. I'll definitely be sure to update on the food and the music. In the meantime, what's your breakfast go-to?