I rarely make it over to the East Bay and when I do, it's generally to see friends who live in more suburban areas. It's true what they say, you know: us city folk are pretty city-centric (when it comes to our city). Last night though, we had tickets to see Jose Gonzalez–an amazing guitarist from Sweden that I'd highly recommend you check out. The concert was at Yoshi's, but we were hoping to find a little gem of a place for dinner and, boy, a gem did we find. Rather, a coworker who lives in Oakland suggested that we check out Tamarindo Antojeria Mexicana. It's quite a mouthful, but trust me–worth every bite!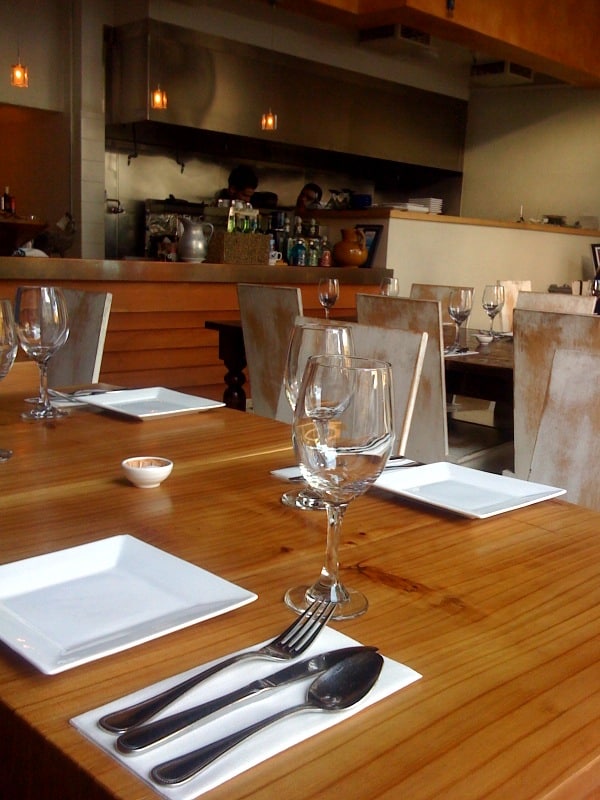 It's a close walk from the 12th Street BART station and tucked away on a side street. Dinner was on the early side, so we came into a pretty open space, but it certainly got packed by 7 pm. I knew I already had a few things in mind (ceviche, carne asada tacos) from checking out the menu earlier in the day, but our knowledgeable waitress did not lead us astray with her recommendations. We had the Tostaditas de Tinga Poblana, which were seriously little bites of heaven. The mix of spices, crunchiness, and variety of flavors set against the mild freshness of cabbage and avocado was perfect. The waitress also recommended the Pellizcadas–three unique masa boats. She informed me that the masa boats are made by hand in the restaurant and are slightly thicker than tortillas. We got one of each: potato and chorizo, pulled pork, and a mix of cabbage and other mysterious veggies and cheese. Matt also had the shrimp tacos, which he claimed were absolutely phenomenal.
Now I for one generally prefer my Mexican food simple, cheap and kind of messy. I rarely go out to 'high-end' Mexican places. Having lived in San Diego over my college career, I was pretty spoiled by the fantastic options for everything from fish tacos to burritos. That said, this restaurant really proved to be a step above the rest. Most everything is served in small portions, so you can order a ton of food and taste a variety of flavors. The beef tacos we had were some of the best I've eaten in a long time. They were simple, yet executed perfectly. The meat was tender and juicy and the handmade corn tortillas were spot on. The snapper ceviche also served as a refreshing start to the meal. The food was so good, I wasn't going to stop before dessert, so we split the caramel and nut crepe. Needless to say, I overate.
As I sat in the left hand corner of Yoshi's, listening to Jose possess the audience with his beautiful voice and artful guitar strokes, I wondered if I should have eaten maybe…one less taco? Or, skipped that crepe (which was a good crepe, but one I could have made at home, probably). In the end, after several glasses of Prosecco, I decided that my stomach could take a break today. On a random aside, the reason for my several glasses of Prosecco is due to the fact that the waitress at Yoshi's delivered it in a small little screw top bottle. Airport style. No joke! If I had one piece of advice for Yoshi's, it would be to not make patrons feel like they're in Coach.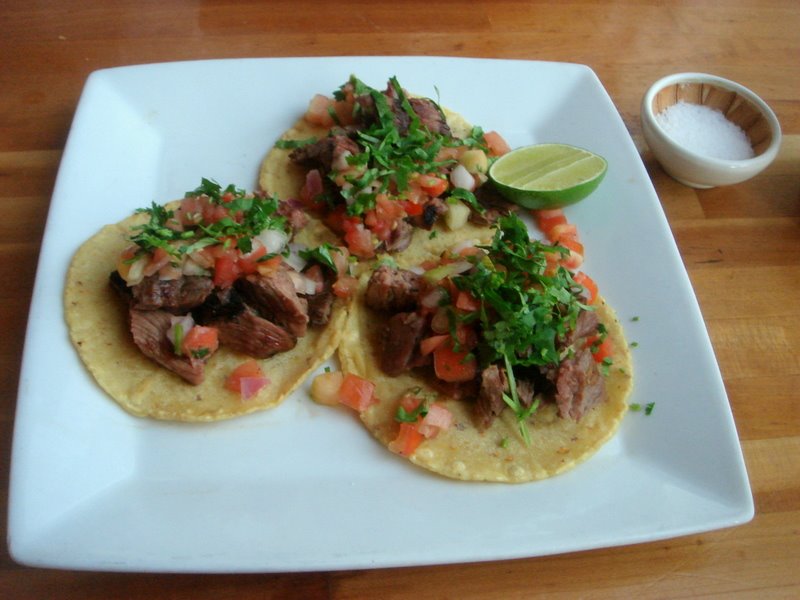 So, while San Francisco will remain my dining destination of choice, I must say that it's quite nice to know that enclaves of good food exist beyond and I'm looking forward to more excuses to step up my Wednesday nights.