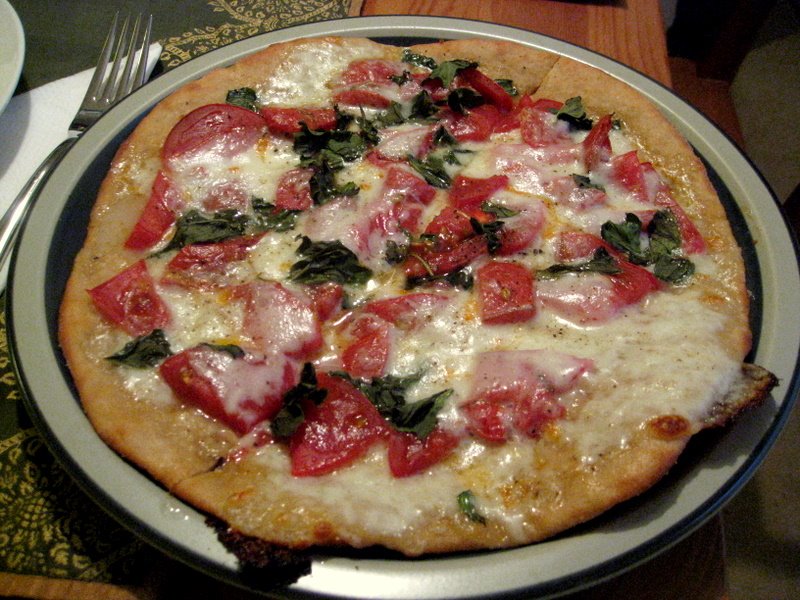 Now seems to be time to gather with friends and talk. Not just about current blockbusters and TV shows and restaurant openings. But real things that are affecting our lives now. Food doesn't have to be glamorous, but it ultimately has to serve a purpose: to nourish and sustain. These weeks have proven to be an escalating and trying time for our nation and for us as contributing members of society. It's hard to imagine a life pre-911. Before we couldn't carry liquids on to airplanes, our national security had a corresponding color scheme, gas nearly tripled in price by the gallon and chicken breasts became an expensive grocery line item. I find it surprising to meet people who think that our lives haven't changed–dramatically–since September 11, 2001. It seems that the past few years have been building up to a mess of tremendous proportions and it's hard to see where it will all end up. Saturday Night Live skits aside, it seems a time to act and to get a better grasp of what it means to live in 2008.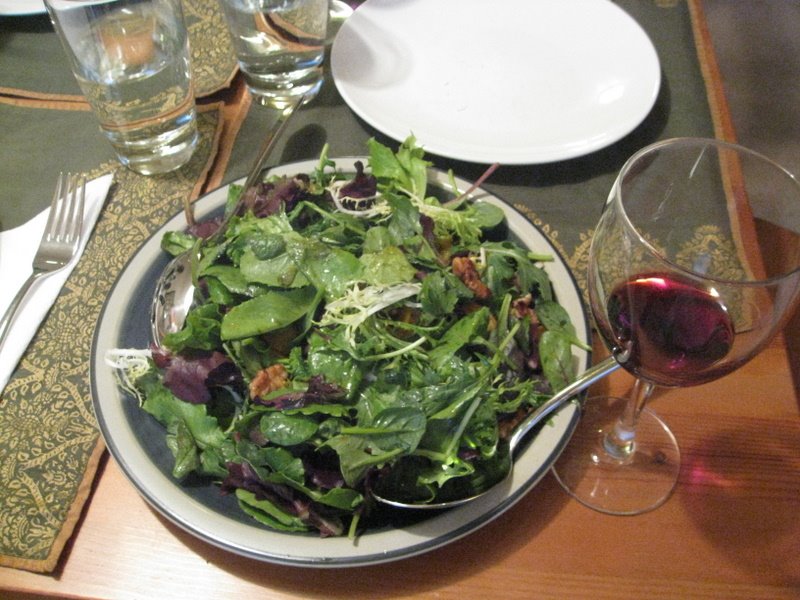 We had friends over for dinner–to make pizzas, drink some wine and catch up. In the process of pulling together our thoughts for ingredients, we got to talking. About our generation, our desires, our futures, our jobs, our friends and everything in between. We devoured 4 pizzas–all unique in toppings (mine was classic margherita, of course). I pulled together a spring greens salad with roasted golden beets and candied walnuts. Our friends brought over some bruschetta. And I baked a pear cake. With DJ Girl Talk's record playing as our background, we pondered about relationships and the economy and presidential candidates.
This week is the Jewish New Year–Rosh Hashana. My family has never given more time to it than a nice dinner and some traditional dishes, which this year will likely not be happening (I'm getting ready for house guests and then a trip to the East Coast). But this year, I actually feel like I'm more connected to my family and my friends than ever before. Strange, since many of my close friends are far away, but somehow it seems like our pasts and our presents and our similar hopes for the future tie us together in a bigger way as we grow older.
Now that I've gotten all deep and sentimental, I'll share a recipe (slightly modified, of course) from The Silver Spoon cookbook for the above-mentioned pizza. The Silver Spoon is an Italian food bible that's all about simple foods, prepared beautifully. I'll also share with you a couple of delectables had at Radio Africa & Kitchen this weekend, a 'nomadic' restaurant where we enjoyed barely risotto, lamb and appetizers such as edamame hummus, seared yellowfin tuna and lentil & beet salad.
To me, the 'sf' in this blog doesn't just stand in for San Francisco, but also, the simple food that brings us together around table and reinforces the bonds that tie us together.
Margherita Pizza (c/o The Silver Spoon cookbook)
Pizza Dough (I defer to this recipe), though if you're a traditionalist, you can use the following list of ingredients from The Silver Spoon:
1 1/4 cups all-purpose flour
1/4 teaspoon salt
1/2 oz. fresh yeast
1/2 cup lukewarm water
olive oil, for brushing and drizzling
flour, for dusting
1-2 tomatoes, chopped and seeded
1 ball of mozzarella cheese (fresh, if you're

ok

with a soggier crust or more solid if you prefer a bit crunchier)
about 10 basil leaves, roughly torn
salt & pepper
1. Pre-heat oven to 400 degrees F. After making the dough, dusk a cutting board and rolling pin with flour and roll out dough into 2 or 4 small rounds. I like to roll mine really thin so cooking time is very short and crust is almost crunchy. Sprinkle cookie sheet with corn meal.
2. Transfer dough to cookie sheet. Brush with olive oil and spread chopped tomatoes. Drizzle with a bit of olive oil. Throw in the oven for roughly 4-5 minutes.
3. Take out of the oven and line with mozzarella slices, sprinkle with basil, season with salt & pepper and drizzle with a bit more olive oil.
4. Bake for approximately 5-8 more minutes, until crust is golden brown and mozzarella is melted. Serve with a chunk of Parmesan cheese at the table for grating.
Edamame Hummus (with Tartine Bread) at Radio Africa & Kitchen