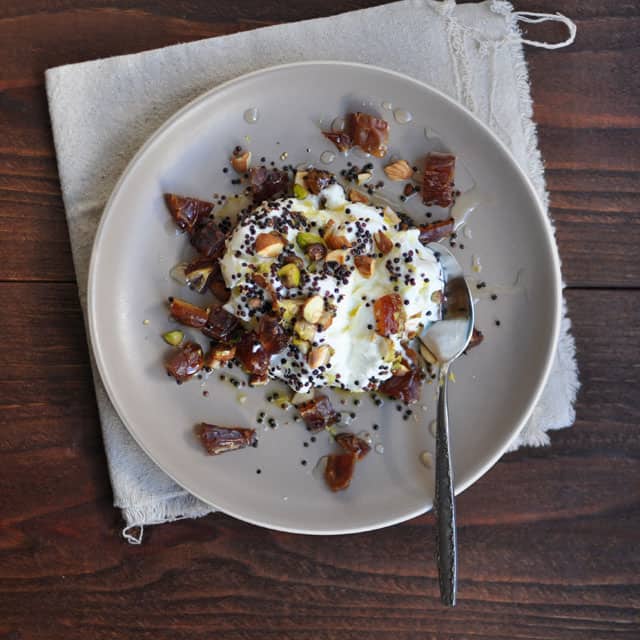 I try to plan at least one trip per year as a way to reward myself for being a working person the rest of the time, and also so that I can enjoy the incredible feeling of counting down towards a few days off, new experiences, and a reason to eat double what I'd normally eat in a week. Whether I'm headed on a big overseas journey or just a quick long weekend trip, I find that one of the things I look forward to most is the countdown, the anticipation.
Our trip to Sicily is now only two weeks away. The hotels are booked. The rental cars are reserved. My Italian-English dictionary is at the ready. And I have just one Pairings Box recipe (for the July box) left to test and photograph before feeling like Turntable Kitchen is well taken care of in my absence. I'll be thrilled to introduce you all to a couple of contributors to the site, who will be sharing a few of their recipes while we're away. In addition to the thrill I experience when I see new places, one of the most important reasons I travel is to find inspiration — for cooking, for writing, for decorating, and for living.
Truth be told, in between spending one third of the month of May in New York and working on a few freelance assignments (not to mention, Pairings Boxes), I've been a little low energy. Like everyone, I go through creative spurts and doldrums, and lately, having a free night at home has actually meant lots of easy, thrown-together dinners. There are a lot of Bi-Rite chicken sausages (our favorite), fresh fruit (especially for dessert), and quick-sauteed summer vegetables. But this weekend, I had a re-awakening. A creative purge, so to speak. I spent most of the day Saturday cooking, and while Sunday was spent at an all-day photo shoot for a magazine story, I enjoyed that "I still got it" feeling.
With writing, cooking, and any other creative process, I think it's important to recognize that your mind does need a break sometimes. A time off to screw around and go to the beach, drink a few cocktails, eat some chips and salsa. Feeling guilty about it is silly, and wrong. Because, inevitably, these mental breaks help us have those reawakenings, those moments of greatness, those breakthroughs you wouldn't otherwise have, if you were still feverishly spinning your wheels. So, whatever it is you do to recharge, I hope you have at least one thing in your future that merits a countdown because I assure you, you could probably use one.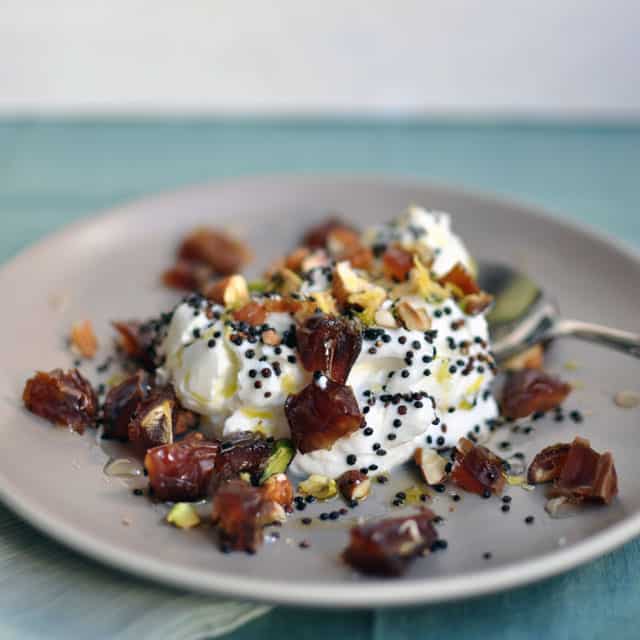 Although this trip is still a few months away, I'm also counting down to a quick jaunt up to Seattle for a friend's wedding, and an opportunity to see some great friends. I've been dreaming about checking out Sitka & Spruce ever since Jess recommended it to me last year. This year, I hope I'll make it. And, in anticipation, I had this for breakfast the other day; a completely unique spin on my everyday yogurt and granola. And, another countdown will begin, soon.
Yogurt with Toasted Quinoa, Dates, and Nuts
inspired by Sitka & Spruce, adapted from Food52
*This recipe serves one. Double or quadruple the ingredients based on the number of people you are serving
1/2 tablespoon of black or red quinoa* (uncooked)
5 shelled, raw, unsalted pistachios, roughly chopped
5 raw, unsalted almonds, roughly chopped
1/2 cup of Greek yogurt
2 medjool dates, pitted and chopped
1/2 teaspoon of fresh lemon zest
French Gray Sea Salt, to taste
fruity olive oil
honey
1. Add the quinoa to a dry skillet and heat over medium heat. Toast the quinoa, stirring occasionally, until it begins to pop. Once it starts popping, transfer it to a small bowl and set aside.
2. Add the chopped nuts to the same skillet and carefully toast, stirring occasionally, until they begin to let off an aroma. Watch closely so as not to burn the nuts. When toasted, transfer the nuts to a small bowl.
3. Scoop the yogurt into the center of a plate. Sprinkle with nuts, quinoa, dates, and a pinch of salt. Toss on some lemon zest, and give the dish a light drizzle of olive oil. Then, drizzle with about a tablespoon of honey. You can choose to omit the honey, but I personally love the extra sweetness it adds and find it to be a nice contrast to the tart yogurt and the fruity olive oil.
*Pairings Box subscribers are receiving black quinoa in their June Pairings Box. There's still time to order your June Pairings Box, but you better act quick; we will no longer be accepting new subscribers after June 14th! Subscribe today.
Musical Pairings: The Coasts – The Coasts + Yogurt with Toasted Quinoa, Dates, and Nuts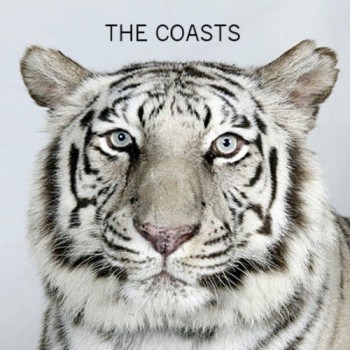 More on the Turntable.