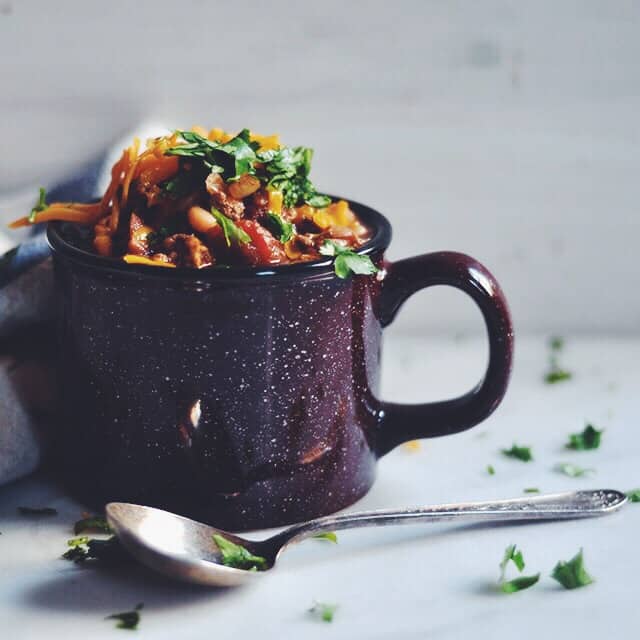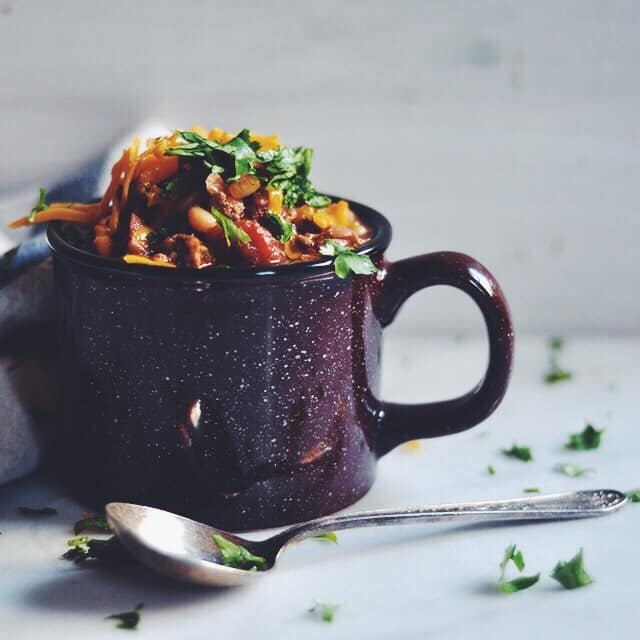 I have a fondness for beans — I like how they blur the lines between upscale and pedestrian. One of my favorite bean companies, Rancho Gordo, has taken beans to specialty heights and a go-to, hip restaurant in San Francisco (Nopa) regularly highlights beans in dishes. But beans don't need to be fancy. In fact, the beans you're most familiar with probably come from a can — those are the ones I grew up with. My mother regularly made a popular Azerbaijani dish called Lobio with kidney beans and walnuts; she made it so often that cans of beans were a staple in our house. My earliest cooking experiences revolved around pasta and soups — the most forgiving of dishes. I'd whip up homemade minestrone with pasta shapes and canned white beans.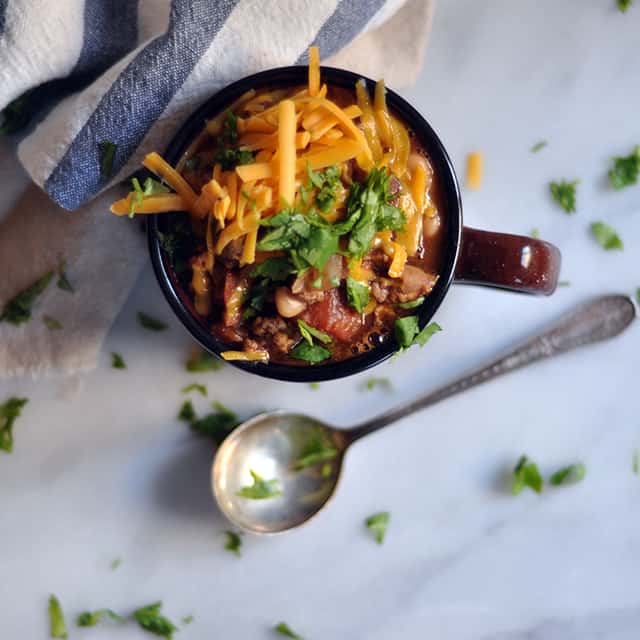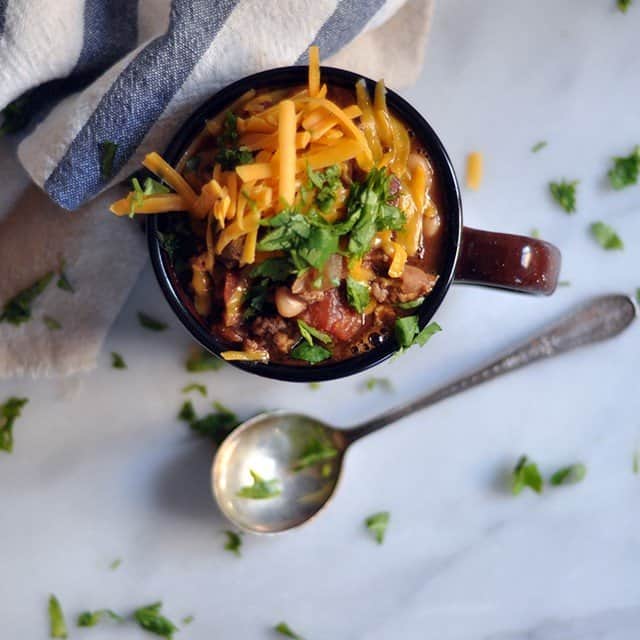 While I often prefer to cook with dried beans, I also recognize that they require some preparation and time, neither of which I sometimes (let's be honest — often) have. So in a pinch, canned beans are an excellent thing to have in your pantry for those nights when you're craving something easy and nutritious.
Another thing about beans (besides the fact that they are really good for you) is they are cheap. Like real cheap. The dried ones sold in the bulk section of your grocery store are, too. And their uses are virtually limitless: add them to soups, toss with pasta and salads, puree into spreads, and use them as a base for chili. If you've been a longtime Pairings Box subscriber, you may remember our turkey chili recipe — made with espresso and cocoa. We've been riffing on that recipe ever since. Chili is a universally-loved dish in our house, and it is one of the few things that we make that will actually get eaten again the next day (this is where I call Matt out for having an aversion to leftovers…). Citrus is having a major moment in California right now so our house abounds in clementines, oranges, tangerines, and grapefruit so I thought, what if we added some to chili?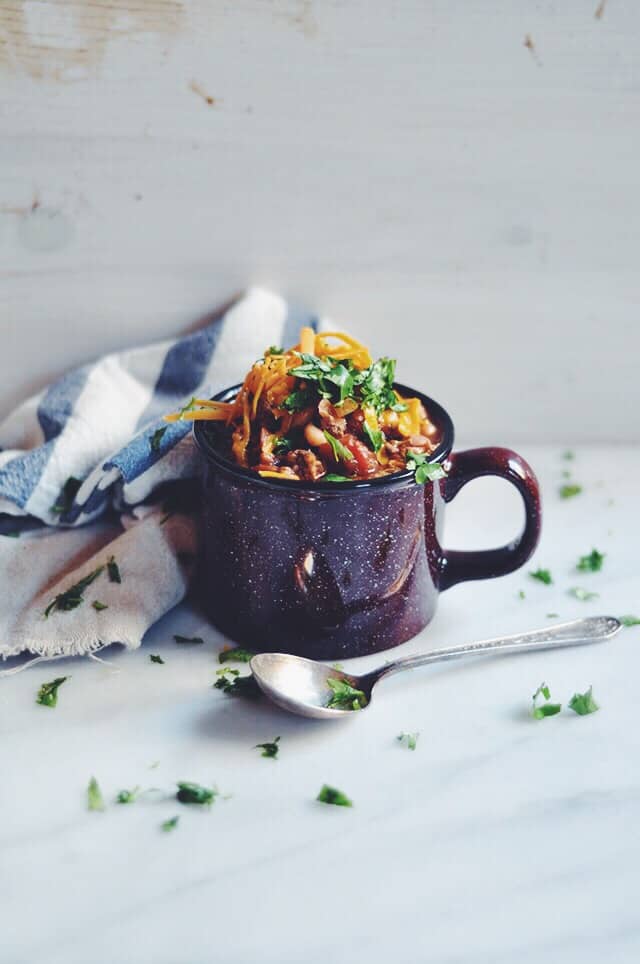 The end result was surprisingly delicious. There's a distinct brightness to this chili that's hard to miss. Sprinkled with our usual favorite toppings (grated sharp cheddar cheese and cilantro), it's the sort of thing I could eat literally every night.
And dare I say, a big pot of chili on the stove, slippers, blanket, and a candle (or fireplace) could make for a stellar Valentine's Day at home? Just something to consider…
A few other things for note:
Regular music contributor Shelly West is not only a vinyl aficionado, she's an amazing cook. She developed our February Pairings Box recipes and is giving away a 3 month Pairings Box subscription on her site. Check it out!
Congrats Kerianne for winning an Aether Cone! If you're still looking for Valentine's Day ideas, check out this post.
The lovely new site Salt & Wind included us in a delicious roundup of breakfast in bed recipes (how good do all them look?!) Also. Ginger Beet Martinis!
I made this cake for Neko's 2nd birthday. It was amazeballs.
Superfood lattes (I love everything about this).
Shakshuka pizza. How can you go wrong?
Whipped cranberry porridge. There's a bag of cranberries in my freezer, and I'm dying to see that beautiful pink color.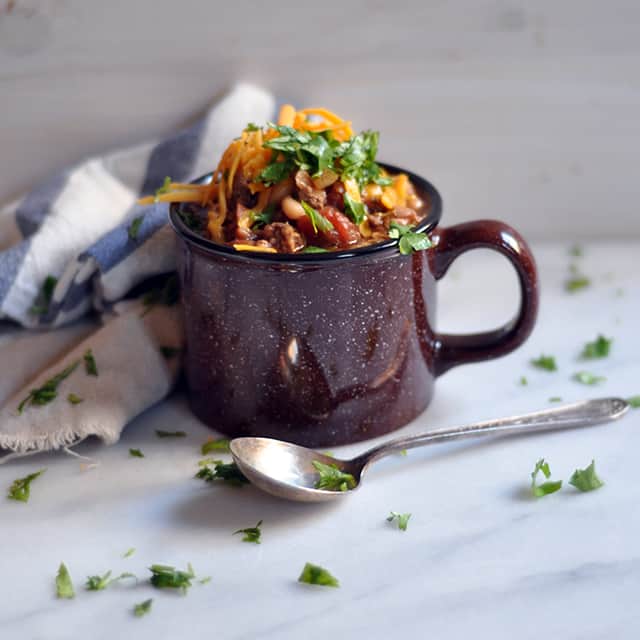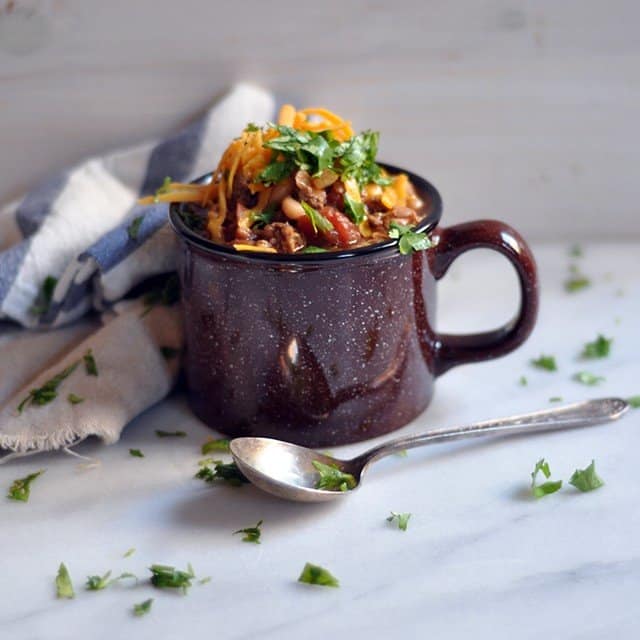 White Bean Turkey Chili with Warm Spices, Cocoa, and Orange
2 tablespoons of olive oil
1 yellow onion, diced
2 cloves of garlic, minced
1 15 ounce can of white beans (or equivalent cooked dried beans)
1 28 ounce can of diced tomatoes (fire roasted is nice)
1/2 pound of ground turkey thigh meat
1/2 pound of ground turkey breast meat
1 tablespoon of cocoa powder
1 teaspoon of ground cinnamon
1 teaspoon of ground coriander
1 teaspoon of dried oregano
1 teaspoon of toasted cumin
1-2 teaspoons of orange zest, to taste
1 cup of chicken broth
grated cheddar cheese and finely chopped cilantro, for topping
1. Add the olive oil to a large dutch oven and heat over medium-high heat. Add the onion and garlic and cook until soft, stirring occasionally to avoid burning.
2. Add the turkey, breaking it up with a wooden spoon, and stir it into the onion mixture. Cook until browned. Adjust heat, as necessary.
3. Next, stir in the herbs, cocoa powder, and spices. Cook for one minute then mix in the tomatoes (in their juices), beans, chicken broth, and orange zest. Dial down the heat to medium-low and continue to cook for about an hour to allow flavors to meld.
4. Serve with grated cheddar cheese and cilantro.