The other day, I snuck a peek into my old life. I was headed to the dentist in downtown San Francisco, where I hardly ever go anymore. The streets were bustling with people. A sunny afternoon demanded outdoor lunch tables where many a girl dressed in cute floral blouses adorned with J.Crew statement necklaces dug into salads while continuously checking work emails on their iPhones. I knew these girls. I was one of these girls, sans the perfectly polished hair. We worked late hours, lunched infrequently (mostly we ate at our office desks) and lugged big gym bags to work. We pushed ourselves onto crowded trains during rush hour commutes, clutching our paperback books while listening to our iPods. We stood in the treadmill lines at Crunch or 24 Hour Fitness. Brought our makeup bags and straightening irons to freshen up for late dinner dates fueled by wine only to do it all over again. We planned dinner parties around television shows, slept in late on the weekends unless we did yoga or went running or had friends visiting from out of town.
It felt strange, walking out of the Montgomery station, feeling like I'd stepped into a movie set. Like I'd rewound a tape and was watching a rerun. I was 22 when I moved to San Francisco. My face was rounder than it had been in years past, and my capacity for late nights was much greater. I had confidence but often questioned myself. I had never run a 5K or been in a serious relationship. I had never parallel-parked my car. I had never tasted a fresh fig, or made a whole roast chicken. I had never been in love; I had only mistaken unrequited lust for what I thought was love.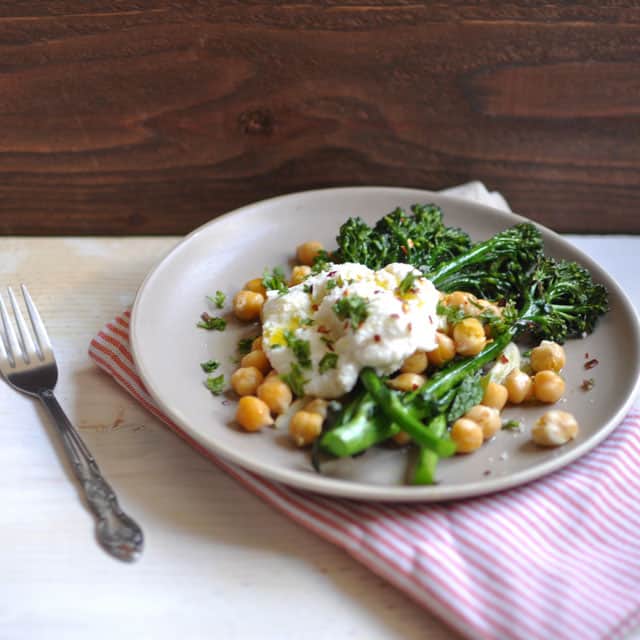 Today I look in the mirror and I see the same person, but a different version of myself. I am thinner than I was back then, though with a few more stretch marks thanks to having had a baby. I have better fashion sense. My hair is more consistently naturally curly than straight. I know how to roast a chicken and panfry a steak and I can parallel park on hill like a whiz (most of the time). I know what real love is now, and what being loved should feel like. Fresh figs are a special treat I look forward to every Summer and Fall. I know who I am. I know what I want out of this life. This motherhood thing has thrown me for a loop; every time I think "I've got it!" I'm humbled to realize that I'll never really 'get it.' But I'm doing it! Yes! I'm doing it. Doing it all. I try to keep my head above water while I frantically kick underneath. I try to make it look easy by taking the time to put on lipstick and take photos of food, and write contributed articles. Mostly for my own sake; to convince myself that I can and will continue to conquer this new life, these new challenges.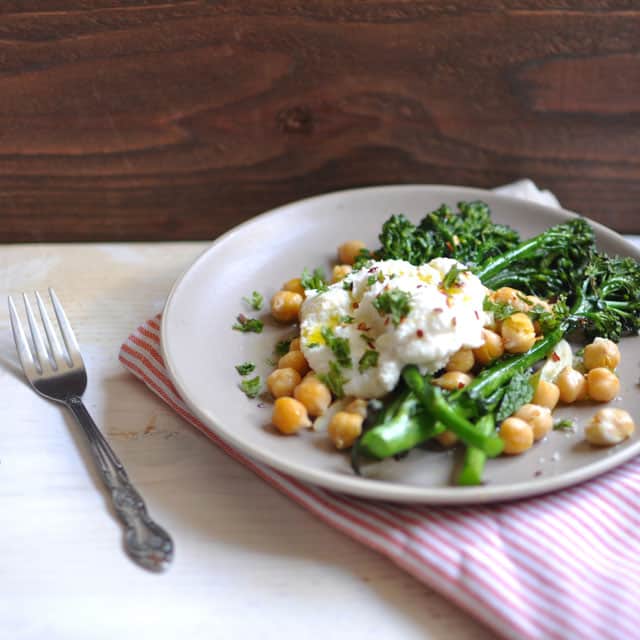 In the moment, we are all doing it. In cities and towns, at home and away from home, over lunch and dinner, in front of the computer, behind a desk, on a trail, in the mountains, in dark corners, in bright open spaces, on our phones, with our noses buried in books, from the couch, from our beds, with wet hair, behind the wheel, on a bicycle, in front of the mirror. The reflection you see is never more and never less than a perfectly present moment.
Today's recipe is a nod to the freshness of Spring, the new beginnings, the need to nurture your soul and your body with good, healthy ingredients every step of the way.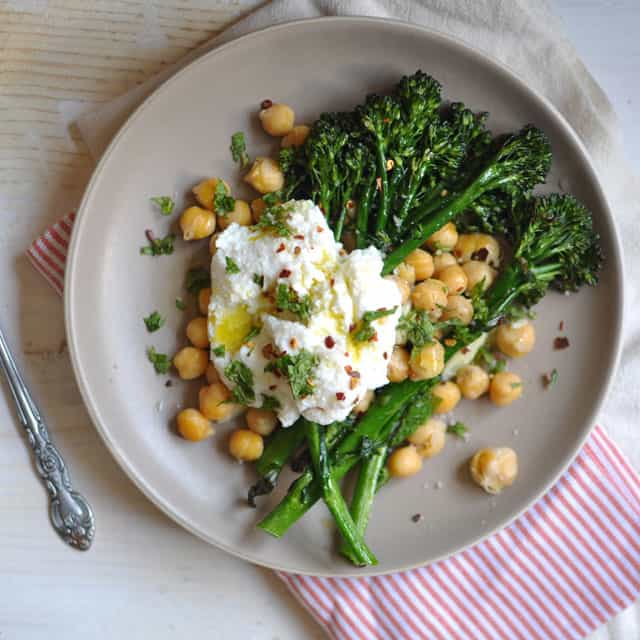 Crispy Broccolini, Chickpea and Ricotta Salad
*adapted from Whole Living
serves four
1 bunch broccolini or broccoli rabe, rinsed and trimmed
1 15 ounce can of chickpeas, drained or equivalent amount of cooked chickpeas
2 cloves garlic, sliced
3 tablespoons of good quality olive oil, plus more for drizzling
sea salt
1 cup of fresh ricotta
red pepper flakes
2 tablespoons of fresh lemon juice
handful of fresh mint, finely chopped
1. Preheat your broiler. Combine the broccolini, chickpeas, and garlic with oil in a large bowl. Season with salt and toss to coat.
2. Transfer to a foil-lined baking sheet and broil for about two minutes, taking care to flip the broccolini once. Broil for another two minutes.
3. Divide among plates and top with fresh ricotta. Season with red pepper flakes (to taste) and more sea salt.
4. Drizzle with a bit of lemon juice and olive oil. Sprinkle with fresh chopped mint. Serve with toast.
Musical Pairings: Thao & The Get Down Stay Down – We The Common + Crispy Broccolini, Chickpea and Ricotta Salad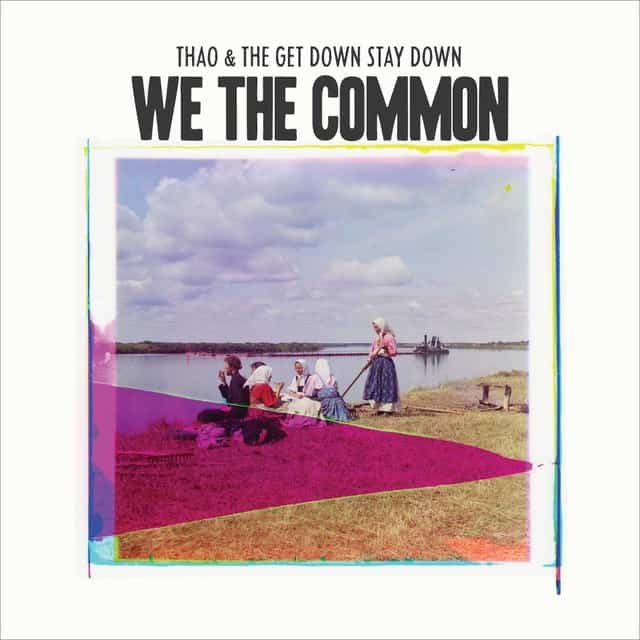 More on the Turntable.